International Day of Women and Girls in Science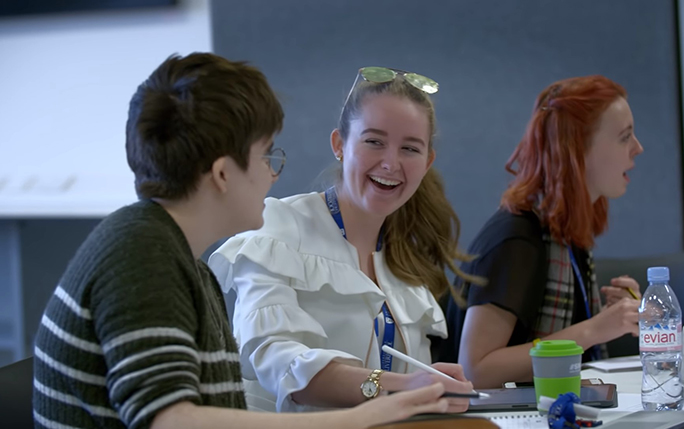 We are marking International Day of Women and Girls in Science in our Department with profiles of our female physicists, ranging from undergraduate to postgraduate to research fellow to professor. We are celebrating the critical role of women and girls in science, technology, and in particular in physics. Our profiles include personal stories from across our Department to inspire the next generation of girls into physics and current female physicists to reach their full potential.
Professor Tim Veal, Director of Equality and Diversity in the physics Department, said: "We are committed to full and equal access to participation in physics for women, girls and other under-represented groups."
This starts with recruitment of students and staff with involvement of female role models and conscious bias training for all staff. Professor Veal continued: "We have a very supportive environment which allows flexible working patterns, including for those with child care or other caring responsibilities, as well as policies for those returning to work after a period of leave."
The Head of Department, Professor Carsten P Welsch, added: "We ensure an equitable distribution of workload for all our staff. We provide specific support and encourage staff to apply for promotion at all levels on merit - this has had significant impact with an increase from only one to now four female Professors in our Department in the last couple of years."
"We also support our students so they can participants in events such as the annual Conference for Undergraduate Women in Physics and I was selected as one of the UK's team members to join the International Conference on Women in Physics later this year where we will highlight current challenges and best practice."
"We hope that our female physicist profiles will inspire the next generation of girls and women to pursue physics in greater numbers as we strive for ever greater equality of opportunity at all levels of physics careers."
The profiles can be found on our dedicated Women in Science 2020 website and illustrate the varied paths taken and the stereotypes and prejudices that are challenged and overcome in order for our female physicists to fulfil their dreams and potential.
Please join us in celebrating their exciting and amazing achievements in the broadest range of physics!