OMA careers workshop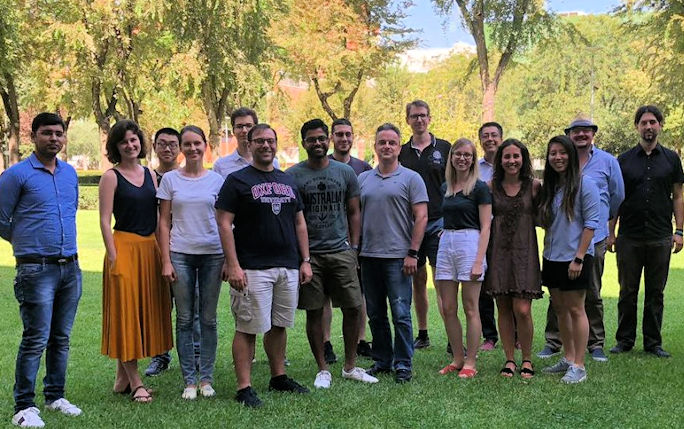 Several researchers from our Department joined a special researcher careers workshop that was organized in the framework of the Liverpool-led OMA network in the beautiful city of Seville, Spain on 2–3 September 2019. This event was held exclusively for the OMA Fellows and researchers from the National Accelerator Centre (CNA) in Seville.
As the OMA Fellows' training within the European network is coming to an end, they are looking for their next career move. Given the comprehensive nature of their interdisciplinary training, they are looking at opportunities across Europe and in many different sectors. To give them a better insight into the options that are now available to them, invited speakers presented career opportunities on the example of their own careers during this 2-day workshop.
Amongst the career pathways that speakers covered, were
the academic sector, highlighting the various challenges that have to be met by any researcher wishing to pursue a university career;
particle therapy;
research into medical imaging and isotope production;
national and international research centers;
SMEs in Spain and the EU;
finance sector.
A talk about funding opportunities for early stage researchers completed the program. The workshop was organized by Liverpool researchers Drs Javier Resta-Lopez, Dr Narender Kumar and OMA Coordinator Professor Carsten P Welsch with strong support by colleagues from CNA.
Dr Resta-Lopez said: "We had two days of intense discussions about the challenges and opportunities for researchers on the international job market. The speakers gave us a very personal insight into their own careers and the difficult choices they had to make. This was eye-opening in many cases and shone light onto aspects of career planning that are not usually covered in this type of event."
Professor Welsch added: "Careers support for members of our Department is one of our core areas of activity. We start this very early on by supporting our undergraduate students throughout their degree. We give them internship opportunities and through project work, they learn many skills that go well beyond what we cover in the more traditional teaching modules. We also offer bespoke trainings to our PhD students, Postdocs and staff. This ensures that we all have the skills mix that is needed to progress our ambitious research plans."
All workshop contributions can be found on the event webpage.