Liverpool PhD student participates in launch of Jocelyn Bell Burnell Fund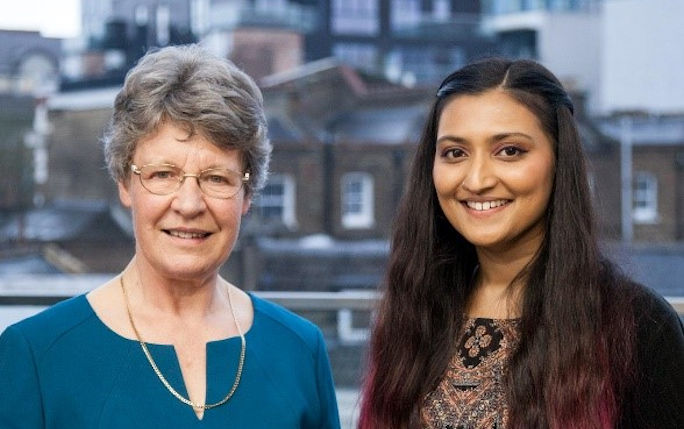 In September 2018, it was announced that Jocelyn Bell Burnell would be recipient of the Special Breakthrough Prize in Fundamental Physics for her 1968 discovery of pulsars and a "lifetime of inspiring leadership in the scientific community." Upon receiving the prize, Dame Jocelyn announced that she would be donating the entire £2.3m to set up a fund with the Institute of Physics (IOP).
On 19th March 2019 the Bell Burnell Graduate Scholarship Fund officially launched at an intimate IOP event. In attendance were 8 Physics students who had the opportunity to tour the IOP building and meet Dame Jocelyn herself, take part in discussions and share experiences over tea and cake. As part of the campaign launching the fund, a series of films have been created to spread the work about what the fund aims to achieve and who it is for.
The first of these videos features Dame Jocelyn and her story, leading to the very generous donation and creation of the fund. Three further films were launched, highlighting the journey and experiences of three physics students; Stephanie Merritt, Ozioma (Ozi) Kamalu and Selina Dhinsey, who is a 2nd year PhD student in our department, working on the analysis and modelling of Comet Assay images within the LIV.DAT Centre for Doctoral Training.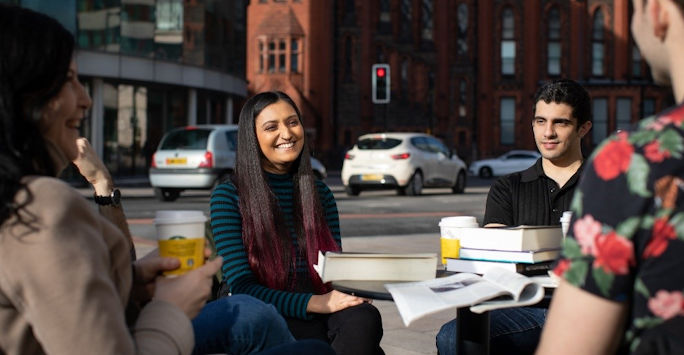 Image: PhD student Selina Dhinsey (Image courtesy of the Institute of Physics)
The fund aims to financially support underrepresented groups of students to pursue a PhD within physics, including female students, students from disadvantaged backgrounds and black and ethnic minority students. Hopefully it will act as more than just a financial aid, helping to build a community of students that can share ideas and supporting one another in their academic journeys.
For more details on the fund, and to register your interest, please visit the Institute of Physics website: https://beta.iop.org/bellburnellfund
You can watch Selina's video via this link.