ISOLDE: 50 years of radioactive beams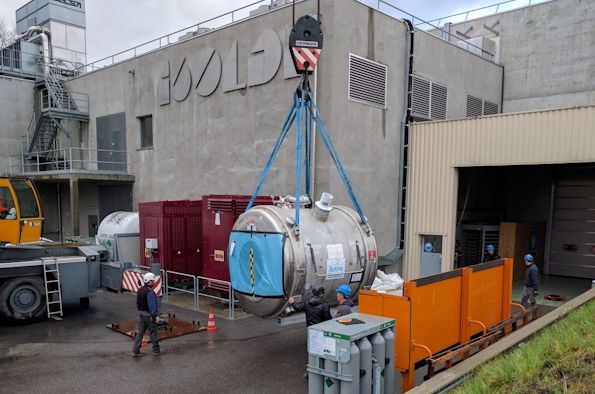 On October 16th this year the ISOLDE facility at CERN celebrated fifty years of producing radioactive beams for research into nuclear physics, nuclear astrophysics and condensed matter physics. ISOLDE is therefore by far the longest running experimental facility at CERN and has enjoyed major upgrades over the years, the most recent being the ~60MCHF post-accelerator HIE-ISOLDE. Recently, the largest experimental investment for ISOLDE is the Liverpool-led ISOLDE Solenoidal Spectrometer (ISS), a major part of the £4.8M STFC project ISOL-SRS.
The department enjoys a strong connection with ISOLDE: Peter Butler was head of the ISOLDE facility 2002-5 and subsequently spokesperson, Chair of the ISOLDE collaboration and Chair of the CERN programme advisory committee INTC. Currently Robert Page leads the team developing the ISS spectrometer and is the Chair of the international collaboration that will exploit it, and Peter, David Joss and Bradley Cheal are spokespersons of several ISOLDE experiments.