University of Pennsylvania School of Medicine
Contact: Kevin Teo
Penn Medicine is one of the world's leading academic medical centers, dedicated to the related missions of medical education, biomedical research, and excellence in patient care. Penn Medicine consists of the Raymond and Ruth Perelman School of Medicine at the University of Pennsylvania (founded in 1765 as the nation's first medical school) and the University of Pennsylvania Health System, which together form a $5.3 billion enterprise.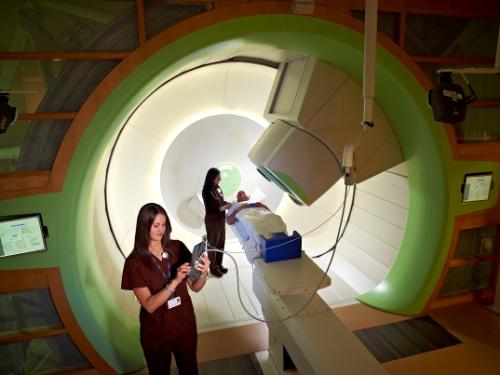 The Perelman School of Medicine has been ranked among the top five medical schools in the United States for the past 18 years, according to U.S. News & World Report's survey of research-oriented medical schools. The School is consistently among the nation's top recipients of funding from the National Institutes of Health, with $373 million awarded in the 2015 fiscal year.
The Department of Radiation Oncology at Penn Medicine is one of the largest and most respected programs in the world. The comprehensive program provides patients access to nearly every option available to treat their cancer. The broad range of radiation treatments available include proton therapy, intensity-modulated radiation therapy (IMRT), high-dose rate (HDR) and low-dose rate brachytherapy, partial breast irradiation, stereotactic radiosurgery (SRS) and Gamma Knife radiation. The department has an outstanding research program that provides patients with access to clinical trials that expand their treatment options.
Homepage: