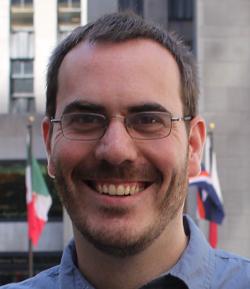 Prof
Lasse
Rempe-Gillen
Professor of Pure Mathematics
Mathematical Sciences
Biography
Personal Statement
I am a Professor of Pure Mathematics, and my main research interests are in dynamical systems and complex analysis. I also act as Deputy Head of Department for REF, and am the cluster coordinator for the Dynamical Systems group.

I received my PhD from the University of Kiel in 2003 and have been at Liverpool since 2006.

Personal Distinctions
CMFT Young Researcher Prize (Prize, 2013 "Computational Methods and Function Theory" conference 2013)
BMC Morning Speaker (Invitation to Speak, British Mathematical Colloquium 2013)
Philip Leverhulme Prize (Prize, The Leverhulme Trust 2012)
Whitehead Prize (Prize, London Mathematical Society 2010)
Advanced Research Fellowship (Competitive Fellowship, EPSRC 2007)
Fakultaetspreis der Christian-Albrechts-Universitaet Kiel (Prize, Christian-Albrechts-Universitaet Kiel 2004)
Administrative Roles
I am currently Deputy Head of Department for the REF and Cluster Coordinator for Pure Mathematics. I am also an elected member of the University Senate for the Faculty of Science and Engineering.
---