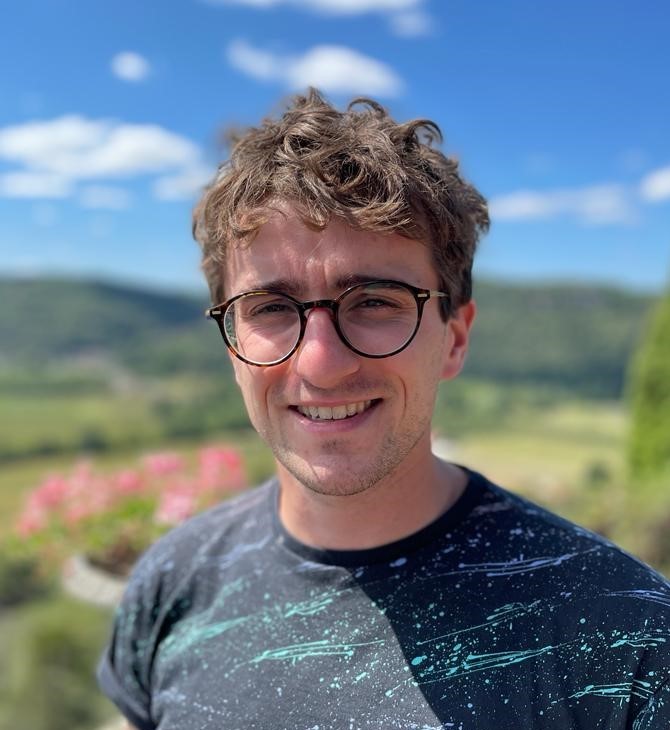 Dr
Liam
Lewis
PhD
Honorary Fellow
Languages, Cultures and Film
About
Personal Statement
I was Lecturer in French at the University of Liverpool from 2019-2022. I am now an Honorary Fellow in Languages, Cultures and Film.

My work focuses on French literature and culture, and the Environmental Humanities. I write about pre-modern concepts of nature and the environment, in particular in the following areas:

• Animal sound and translation.
• Medieval ecology, imperialism and pollution.
• Multilingualism in Western Europe.
• Continental philosophy and medievalism.

I have taught at the Sorbonne-Nouvelle in Paris and the University of Oxford, and I am currently Research Fellow in Animal Studies at the University of Nottingham. I am the current Representative for Early-Career Academics at the University Council of Modern Languages. I am very interested in academic collaboration, and welcome enquiries from academics working across disciplines and cultures.

If you are a student at Liverpool and would like to get in touch, you are welcome to contact me, but all academic enquiries should now be made to your tutor or academic advisor.