What's new in Windows 10?
Windows 10 has a number of new and updated features to look out for.
Start menu
The Start menu looks a bit different to Windows 7, but has all the usual features you'd expect. The list on the left hand side shows your installed applications as well as power options for shutting down or restarting your PC. It's also got live tiles on the right side of the menu that can gives quick access to programs and apps you use regularly. You can remove tiles by right clicking and unpinning them and move your mouse to any edge of the menu to resize it.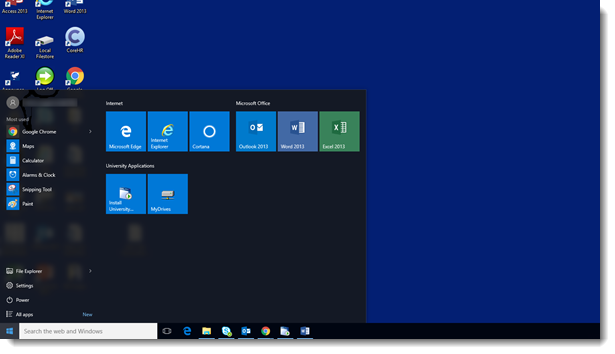 There's also the option to run the Start Menu in full screen mode and other customisable settings. Click on Start, select Settings, then click on Personalization and then select Start from the list and you'll see the settings available in this screen: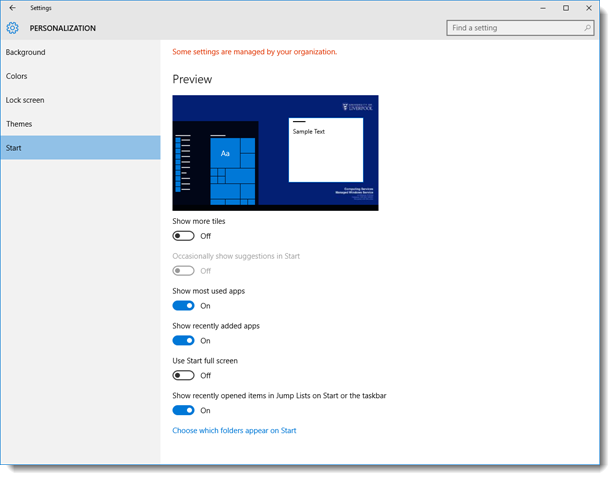 Edge
In Windows 10 Internet Explorer is no longer the default browser, in its place is a new Microsoft browser called Edge. Edge is only available on staff PCs, Internet Explorer will continue to be the default browser in teaching centres. As you can see below, Edge and Internet Explorer have similar icons: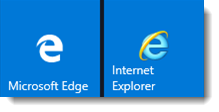 Edge offers a number of new features but staff may find Internet Explorer, Chrome or Firefox better for general use and you can continue to choose one of these browsers as your default instead.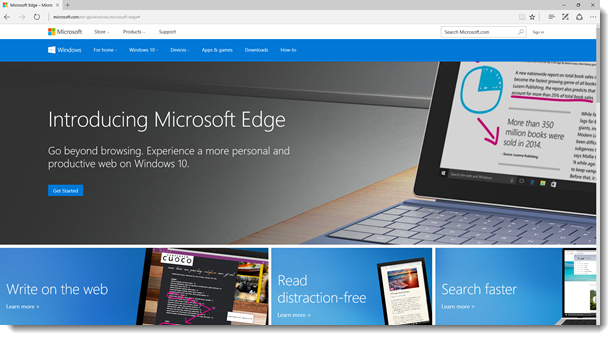 Security and build updates
Windows 10 also benefits from enhanced security thanks to improvements including Windows Defender and SmartScreen. Microsoft are also introducing the concept of new builds that will be made available every 4 to 6 months and deliver new features, functionality and security enhancements. Staff will be periodically reminded by CSD to update their computer and can decide when to install update builds at their own convenience through Install University Apps. Full instructions and support from the Service Desk will be available.
‌‌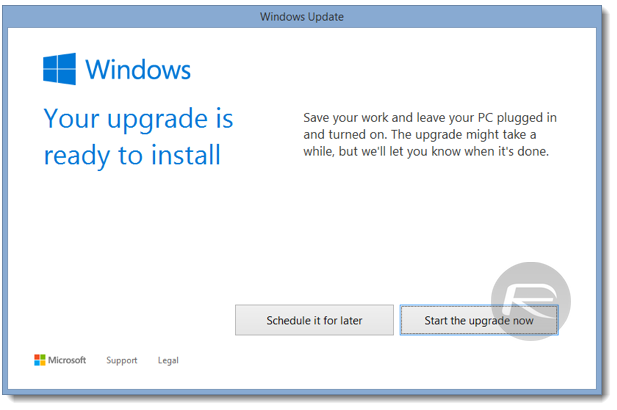 Search taskbar
The Windows taskbar now has a Search the web and Windows box next to the Start menu. This is a simple way to find files, folders, software and applications on your computer and search the Internet.

Task view and multiple desktops
Task View provides an overview of all your open windows and offers virtual desktop features. You can launch Task View by clicking on the overlapping rectangles next to the Search taskbar.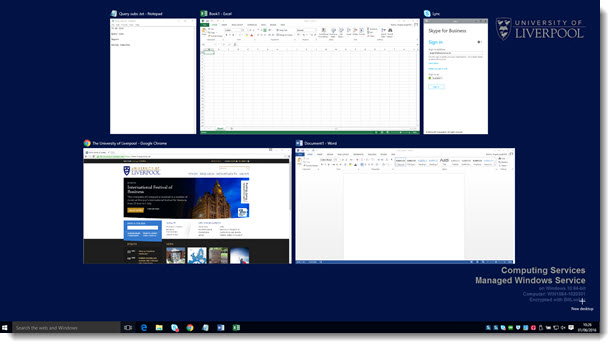 If you open lots of programs at once the new multiple desktop feature helps you to keep them organised. To create another desktop launch Task View and click on New Desktop in the bottom right of the screen. At the bottom of Task View you will see a thumbnail of each desktop to switch between.