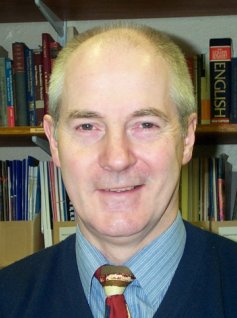 Prof
Peter
Goodhew
FREng
Emeritus Professor of Engineering
School of Engineering
Research
Research Interest 1

I am no longer research active. I have always been fascinated by electron microscopy, and most of my professional career involved the application of EM to problems in materials science. I have worked on (inter alia) - The determination of stacking fault energies in metals - The structure of carbon fibres - The behaviour of inert gases in metals - The structure of interfaces, mainly in metals and semiconductors - The microstructure of strained layer III-V compound semiconductors - The growth of GaAs by chemical beam epitaxy - The characterisation of quantum dots. I was also heavily involved in the development of the best analytical microscopes in the world via the UK SuperSTEM project, hosted by Daresbury Laboratory. I am also very interested in educational issues, particularly the education of materials scientists and engineers, and devote a significant fraction of my time to the UK Centre for Materials Education.

Research Grants

Low Energy Loss EELS for materials science.
SuperSTEM - the UK aberration-corrected STEM facility.
Development and application of aberration-corrected electron microscopy (SuperSTEM).
Laboratory Refurbishment Scheme for Nanotechnology.
Composites on tour (COMPOTOUR).
A Cluster tool for processing III-V semiconductors.
Composites on tour - A mobile exhibition.
Ultra high resolution composition determination from HREM and STEM images.
Secondary ion mass spectroscopy for chemical microscopy.
Functionalised advanced materials engineering of hybrids and ceramics (FAME).
Unit-cell level assembly of complex oxides - developing a new synthetic method for oxide chemistry.
Research Collaborations

Prof A J Craven

External

: University of Glasgow

Joint investigators for SuperSTEM

Prof R M Brydson

External

: The University of Leeds

Joint grant-holders for SuperSTEM
---