Virtual seminar on enabling digital twinning with surrogate models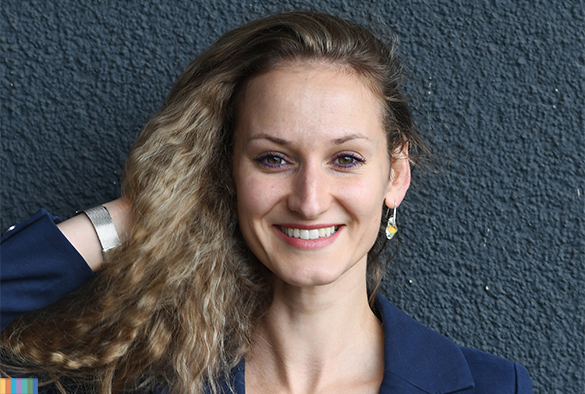 Our Liverpool Virtual Seminar Series on Data Intensive Science will continue on Tuesday 15th November 2022 at 3pm GMT. The seminar will be given by Dr Malgorzata Zimon, a Senior Research Scientist with IBM who will present "Enabling digital twinning with surrogate models".
Seminars in this series cover R&D outside of the data intensive science CDT's core research areas and give an insight into cutting edge research in this area. At the end of the talk there will be a Q&A session with the speaker.
About the talk
Recent advances in simulations and big data processing bring the promise of digital twins, composable virtual representations of physical systems, and their impact on society closer to reality. One important enabling technology is surrogate modelling. The basic idea in the surrogate model approach is to invest resources in developing fast mathematical approximations to the long running computer codes or expensive physical experiments. Given these approximations, many questions can be posed and answered, many trade-offs explored, and insights gained. In this presentation, Malgorzata will discuss different types of surrogate models and how they can be utilised advantageously in digital twin framework. She will focus on the physics-informed data-driven models and their application to uncertainty quantification and system prediction for industrial applications.
About the speaker
Dr Zimon works for IBM Research in Europe. She leads industry-driven projects focused on application of surrogate modelling, deep learning and uncertainty quantification (UQ) to engineering simulations. In addition, she holds an honorary position in the School of Mathematics at the University of Manchester.
Dr Zimon gained her Master of Science degree in Mechanical Engineering and Applied Computer Science from Lodz University of Technology in Poland before studying in Glasgow for a PhD in Mechanical and Aerospace Engineering. She went on to win an EPSRC Doctoral Prize Fellowship working at The University of Manchester. Since then she has worked for IBM progressing to her current role as a Senior Research Scientist and she also holds the title of Senior Inventor in recognition of her contribution to the patent portfolio.
How to attend
Participation is free, but you need to register to attend this and other webinars in the series. For more information and how to register please follow this link. Once registered, you will receive the Zoom connection details on the morning of the online seminar.
The seminar details
Speaker: Dr Malgorzata Zimon (IBM)
Seminar title: "Enabling digital twinning with surrogate models"
Date/Time: Tuesday 15th November at 15:00 (Europe/London)