AVA Online Fellows Meeting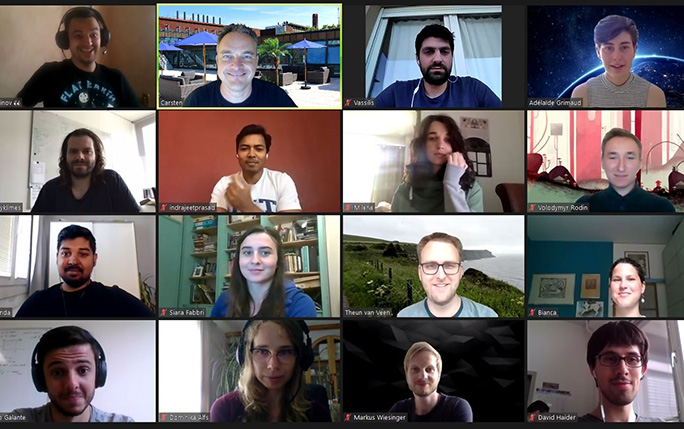 In March this year the Fellows met during the School on Precision Studies. This was supposed to be an excellent opportunity for the Fellows see each other again and catch up in Prague (Czech Republic) at the beginning of the final year of the AVA Project. However, this turned out to be very different as a result of the corona pandemic and it was the start of online meetings and virtual catch-ups. The School was held online instead and successfully allowed speakers and participants to connect and share information in a way that was not done before within the AVA Network.
To give AVA Fellows a chance to connect again in an online setting, and update them about the final stage of the project, AVA set up a Zoom meeting in July. Here, the Fellows shared their experiences of working under lockdown conditions in the various European countries where they are based. Some of them have been working solely from home whereas for others it was still possible to work partly on site. In general, it was a good moment to hear about everyone's experiences under these challenging circumstances.
During the meeting various topics were discussed including the final AVA conference (part of the established EXA conferences series), publications, secondments, the final report to which each Fellow will contribute and a dedicated careers workshop tailored to the Fellows' interests will be held in autumn 2020.
The final conference is an excellent moment for the Fellows to present their AVA research. And while this has been postponed to 2021, the Fellows will now also get the opportunity to present their research in an online format to the AVA Supervisory Board this year. This will be an excellent opportunity for the Partners to see all AVA Fellows together and how they have progressed in their projects.
We look forward to seeing everyone again at our online events this autumn!