AVA Fellows join Media Training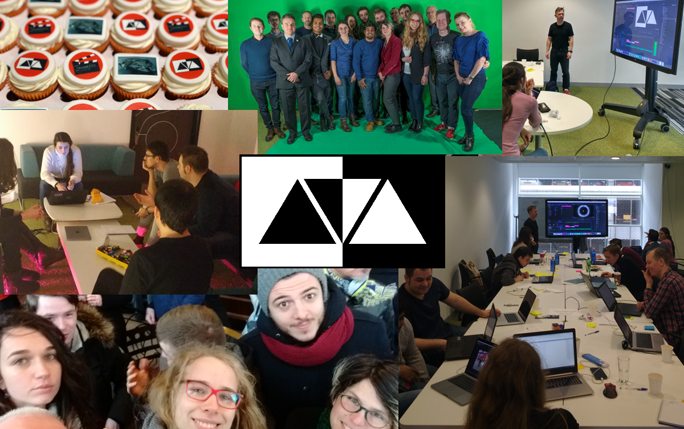 From 15th-19th January 2018, all AVA Fellows attended a Media training week organized by Carbon Digital and Prof Carsten Welsch at one of the UK's premium creative hubs, MediaCityUK. This unique training saw the Fellows develop and hone the skills required to storyboard, script, film and produce their very own project video: AVA – Nature (anti)matters.
The week began with an overview of the creative process, followed by preproduction; storyboards and scripts were created and the overall 'look and feel' of the film was decided. Once completed, the participants were introduced to camera techniques and green screen filming; everyone had the opportunity to film and be filmed for the video. The script was sent to professional voice-over artists for recording. In addition, the Fellows recorded sections of the script relating to their own work package and then decided amongst themselves who would star in the final version.
In postproduction, the Fellows identified their strengths and split into groups to work on different aspects of the film. This included proofing, editing, soundscaping and animating/rendering scenes to include in the final film. Postproduction can often be as intense and creative as preproduction and production combined. It offers dynamic opportunities to change the storyboard, add new audio effects to the soundscape and change visual elements. The Fellows actively engaged in postproduction, offering suggestions and comments to refresh & refine the film's message.
Prof Welsch said: "This unique training school has introduced the AVA Fellows to the creative and technical processes behind modern media production. Throughout their career, they will be expected to promote and advertise their research using professional media techniques and this school has provided them with an excellent base for this. This innovative training which we developed for the AVA project will now be considered also for other projects and student cohorts."
The AVA film can be watched on YouTube.