2010s
Adnan Alhindi (PhD 2010) studied for his PhD at the Liverpool School of Tropical Medicine focusing on Medical Parasitolgy. After graduating in 2010, he became a staff member at the Faculty of Health Sciences at the Islamic University of Gaza, originally as a senior lecturer and researcher, then an Associate Professor before becoming a Professor in 2014. He served as Dean of Admission and Registration between 2011 and 2015, and Dean of the Faculty of Health Sciences from 2015 to present. He has continued his research in the epidemiology of Hydatidosis/Echinoccocosis and other diseases like Cryptosporidiosis, whilst passing on his knowledge and experience to current students.
Louise Altman (BA Hons Marketing 2010) has spent 8 years working in marketing at several different companies. She moved from an entry level Marketing Assistant to Head of Marketing, and has just been promoted to Chief Executive at an insights agency in London.
Dr Amina Dorayi Aminu (MPH 2010, pictured above) moved to Abt Associates after graduation, an engine for social impact, fuelled by caring, curiosity and cutting-edge research that moves people from vulnerability to security. She served as the Director of Service Delivery and Deputy National Program Manager at the Department for International Development funded £148 million Partnership for Transforming Health Systems (PATHS2) project in Nigeria. At PATHS2, Amina contributed to improved health outcomes in five Nigerian states. Amina is now the Technical Director for the USAID-funded Sustaining Health Outcomes through the Private Sector Plus project in Nigeria where she provides overall technical leadership and quality assurance of project activities.
Nassir Balhareath (MBA 2010) is acting manager at an oil and gas company and is looking forward to his PhD.
Rev. Mario Gerson Monteiro da Costa (MSc Human Resources Management 2010) continued working with Sonangol and joined a team of other young professionals who together with a team of consultants worked on redesigning a whole new integrated human resources system for the company which became a success. Currently, Mario Gerson Costa is the head of the HR Department at the Sonangol International Hydrocarbons branch. Mario Gerson Costa tries to give back to the next generation of leaders by acting as a trainer with the Sonangol Academy and with the National School of Administration and Public Policies.
Dr Francis Cullinan (MPhys Hons Physics 2010) is now living in Sweden, working as a researcher in the Accelerator Development group at the 4th generation synchrotron light-source facility MAX IV.
Anna Goudie (BA Hons Marketing 2010, pictured left) was accepted onto the Co-operative Graduate Scheme where she learned project management in many industries. She then went on to contract in other large businesses and organisations. After maternity leave she became a change portfolio manager in the credit account arm of a FTSE 300 company - one of the UK's largest online retailers. She looks after all the projects and programmes of change, both regulatory and commercial, ensuring that all change is firstly compliant and also achieving the company's strategic goals.
Dr AlBara Khalifa (MSc Software Engineering 2010) changed his career from a professional ERP consultant working in companies to academia. He went to Japan and was awarded a Masters degree and a PhD. He is now an assistant professor in Taibah University.
Macarena Lavin (MA Popular Music Studies 2010, pictured above) works as a freelance music journalist with more than 10 years' experience reporting and researching the Chilean music scene. She has been involved in the local music industry as a publisher for independent record labels, teaches in two universities and has released two albums.
Vincent Martin (MBA 2010) is the CEO of Overseas Business and Development and the CEO of U Blue Hills which is a non-profit Educative US based organisation.
Dr Shehu Sambo (MSc International Public Health 2010) is a Director at the Jigawa State Primary Health Care Development Agency in Nigeria where he oversees the delivery of health care to the grassroots and especially hard to reach and nomadic population of the state. He has helped to strengthen routine immunisation participation, which has drastically reduced the outbreak of vaccine preventable diseases like measles and whooping cough leading to improved child survival rates.
Jack Parrock (BA English and German 2010, pictured left) is a journalist, presenter and news correspondent for Euronews in Brussels. He is working at the frontline of the mobile journalism movement filming interviews with heads of state and government on mobile phones. Jack travels Europe and the world filing TV, radio, print and online stories.
Alen Salamun (MSc IT Security 2010) has been working in the field of IT security for almost two decades, running businesses as an IT Security Products Distributor in the Adriatics. In the last few years he has been involved in research and development in block chain technologies. He is father of the successful innovative block chain crypto wallet called BC Vault. The company was recently recognised as one of 10 best companies in Slovenia by the largest national newspaper Delo.
Abdul-Rahman C. Sessay (Master of Public Health 2010, pictured right) was appointed by the President of the Republic of Sierra Leone as the current Director General of the National HIV/AIDS Secretariat in Sierra Leone in April 2019.
Verity Smith (BA Classical Studies 2010) has worked for several national and local authority museums since graduation within the fields of collections and exhibitions. She spent 3 years working as an Administrator for the NHS in Clinical Research following the completion of a MA in Museum Studies at the University of Leicester in 2012. Since 2018, she has worked as a Freelance Museum Curator and Writer and is the current Chair of the Social History Curators Group.
Anup Thomas (MEng Product Design and Management 2010) has lived in Muscat, Oman and now lives in Sydney, Australia. He still uses the skills he learned at the university in his role as a Quality Control, Assurance and HSE Engineer. He is now an Engineering Manager in Sydney.
Raj-Loksesh Vaswani (BA Business Studies and Hispanic Studies 2010) is the General Manager at a historic business. He was recently been working on complete electronic integration and hopes to have an online shop up and running in the next couple of years.
Dr Doug Arnold (BSc Physics and Astronomy 2011) after completing a PhD in Astrophysics, and working in industrial metrology for a couple of years, Doug is now working at the Astrophysics Research Institute at Liverpool John Moores University. Working within the Liverpool Telescope team, Doug is part of the New Robotic Telescope project, which is currently designing a new 4 metre class telescope on the Canary Island of La Palma.
Dr. Gillian Chambers (Master in Public Health 2011) works as a medical doctor in the West of Ireland in Community Medicine. Her specialist interests include Immunisation medicine and Resilience in Medicine. She also works part-time as a clinical lecturer in the School of Medicine attached to the National University of Ireland Galway.
Carina Lawson (MBA 2011, pictured left) has opened Ponderlily Paper and Planners, an eco-friendly luxury stationery brand. She has taught classes on entrepreneurship to students at the Virginia Commonwealth University and works as an Associate Director of Academic Operations at a leading US-based research university.
Dr Ruijiao (Ricky) Li (BSc Artificial Intelligence 2012) is the co-founder, product director and roboticist of AMY Robotics, an innovative technology company focusing on the research and development of service robots in China.
Dr. Paul Maryan (MBA 2011) has been an organic farmer in the Philippines taking care of his family's farm land investments. He and his wife have developed a Bed and Breakfast based on the farm which has had over 400 guests and received positive reviews.
Michael Rice (LLB Hons Law 2011, pictured left) after completing a twelve-month internship with the Everton FC Academy, Michael joined the Centre for Access to Football in Europe (CAFE). CAFE is a UEFA Corporate and Social Responsibility core partner, and works with and advises UEFA on accessibility at their tournaments and competition finals. He is CAFE's Media and Communications Manager and leads on a number of projects, including the development of audio-descriptive commentary for partially sighted and blind football fans at stadiums across Europe, and managing the CAFE Week of Action which was celebrated by football stakeholders across 36 countries in 2019.
Yan Shi (Msc Product Design and Management 2011) works for Zeppelin Systems China in Shanghai as electrical and instrument engineer. He mainly focusses on management instrument control and electrical design in chemical engineering projects.
Sabeeya Akram (LLB Hons 2012) is the owner of law firm located in central Mississauga, Ontario. She also takes part in community programs for girl talks and mentorship programs for young women. She works to inspire girls to grasp onto their dreams.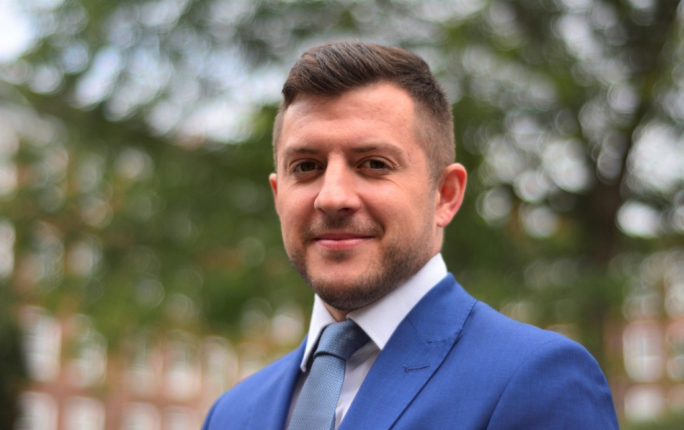 Tom Bicknell (BA Hons History 2012, pictured above) joined the EY tax graduate scheme before moving into fraud investigation. He then decided to return to education and complete an MA in Political History at King's College London, partly in an attempt to move into politics, he graduated in 2017. Having got a job as a public affairs analyst for a FinTech startup for little over a year, he is now a Government Affairs and Political Analyst for the insurance company, AXA and hopes one day to move into Government.
Adam Brennan (BSc Hons Biological Sciences 2012) after working in the educational charity sector, Adam has qualified as a teacher. He spent a year teaching in Merseyside, before moving to Malaysia where he is currently teaching Year 2 at an International Baccalaureate school in Kuala Lumpur.
David Maina Micro (MSc Project Management 2012, pictured left) is a development practitioner in Governance, Peace and Security. He has used knowledge from studies at University of Liverpool to support African and other States to design and implement life changing interventions that address root causes that manifest as conflicts and violent extremism. He has designed and contributed to implementation of electoral, stabilization, justice reform and re-establishment of core government functions in countries like Kyrgyzstan, Zambia, Kenya, Ethiopia, Nigeria and others. He further specializes in building enabling spaces for youths' meaningful and lasting participation in shaping public policy around these areas.
Mumtaz Mia (Masters in Public Health 2012, pictured left) has worked in South Sudan, Kenya and Zimbabwe. In April this year, she was appointed UNAIDS Country Director for Guatemala. This is a new challenge for Mumtaz, both professionally and also personally as she will be speaking a new language and working a continent away from her home in Malawi.
Matthew Moss (BA Hons History 2012) is a historian and writer whose first book was published in 2018 with his second following in 2020. He recently completed a research fellowship at the Cody Firearms Museum, a Smithsonian-affiliated museum. He also writes about current defence affairs for numerous outlets and was recently appointed editor of Overt Defense.
Dr David Pettitt (MBChB Hons 2012, pictured right) after graduating from the University of Liverpool in 2012, David subsequently worked as a doctor in the NHS, and later pursued a DPhil (PhD) at the University of Oxford. He successfully co-founded an educational organisation called Oxmedica, which now works with government organisations in the Middle East, promoting STEM education.
Abraham Samuel Vijayavarathan-R (MSc IT 2012) was appointed as IT network administrator in the hospital where he works after his graduation. He has since been the project manager for several software implementation projects and is currently actively involved in the merger of three hospital IT systems.
Kaise Zakkar (Msc Software Engineering 2012, pictured left) works for Thomson Reuters as a GRC Solutions Specialist, covering Middle East and Africa. In June 2019, he became a proud father to Adam. He now enjoys spending time with his family, triathlon training, and is searching for PhD courses.
Nuraddeen Audi (MBA 2013) is the Managing Director and CEO of Noor Management Consulting Services Limited based in Abuja, Nigeria. In its short existence, the business has achieved a lot in business turnaround and provision of quality training to our clients. Nuraddeen served as a member of the Technical Committee for the Implementation of Pension Reforms in Katsina State in 2017.
Dr Ibrahim Bello (MPH Public Health 2013) has won travel grants to the Multilateral Initiative in Malaria conference in South Africa 2013. He won the RCGP grant to develop a collaboration between his institution and University of Southampton in 2017. He sits on the Steering Committee of the RBM Partnership to End Malaria in Geneva. He runs a mentorship programme and supervision of Resident doctors' dissertations for fellowship awards in Nigeria.
Raul Bernardino (MSc Information Systems Management 2013) is currently implementing ISO 27001:2013 for the P2P Lendings or Fin-Techs in Jakarta, Indonesia. His primary task is to ensure Fin-Techs companies are implementing ISO 27001 and comply with country laws and regulations on information security management system.
Dr Junyu Ding (BSc Hons Mathematics with Finance 2013) is currently working for PPD based in Research Triangle Park, North Carolina.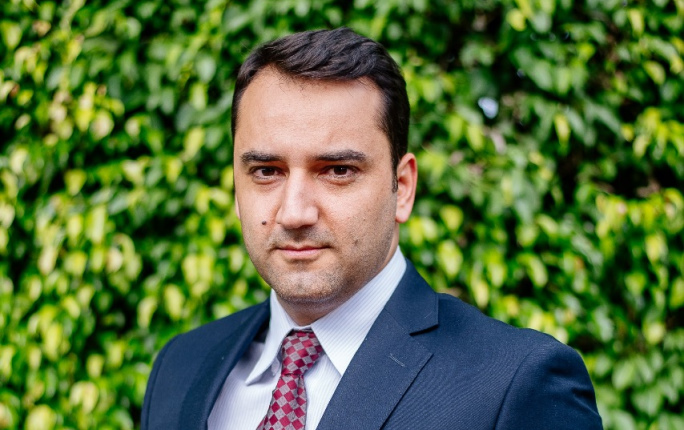 Pedro Ivo Hermida (Msc International Marketing 2013, pictured above) progresses his theoretical knowledge as an enthusiastic businessman in the market, where he works as a multi-entrepreneur. He works as project developer in the area of Education, Real Estate and Civil Construction, as well as administrative and financial management programs. Member of several national and international entities, he is responsible for contributing to the growth and maturation of the Brazilian market.
Dr Ben Ikerionwu (MPH 2013) works with other professionals to deliver classes for financial education to people in Nigeria. Mentees are taught to embrace the Connected Economy Revolution principles to generate passive income to start businesses of their choice, become employers of labour to reduce poverty. This is aimed at improving people and families lives, and promote humanity. He continues to do this work alongside his duties as a Clinical and Public Health Physician Executive.
John Law (MSc Global Human Resources Management 2013) is the Global Director for Benefit Programmes for a well-established multinational delivering business-to-business solutions to more than 90% of the Fortune 500; he created and implements their corporate benefits strategy, and is responsible for all benefit and retirement programs outside of the United States.
Andrew Marozzi (BA Hons Business and French 2013) has completed a graduate scheme at Banco Santander Group, working in a variety of roles including Risk and Compliance. In 2017 he joined the London Stock Exchange Group also working in Risk and Compliance specifically focussing on FTSE Russell's index business.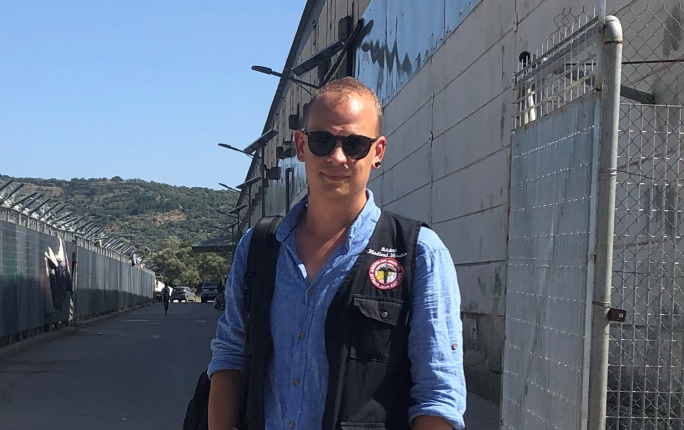 Dr Samuel Moody (BSc Tropical Disease Biology 2013, pictured above) has been working in refugee health across Africa. After working in a refugee camp with the Syrian American medical Society on a Greek island, he volunteered in South America, then Malawi, where he worked in a public hospital as well as becoming an Honorary Research Fellow for the University of Liverpool. He is currently lead doctor for a gold mining company, running their on-site medical operations in Southern Mali.
Frederick Okoro (MSc International Management 2013) is the Head of Maths department at Heron Hall Academy Enfield.
Dr Rebecca O'Sullivan (MSc Archaeology 2013) is a postdoctoral researcher in archaeology at Jilin University, China. She completed her PhD on prehistoric rock art of the eastern Eurasian Steppe in 2018, during which time she conducted fieldwork in Mongolia, Siberia, and China. She is now working on mirrors of the Bronze and Iron ages, examining links between China's Central Plains and the broader Eurasian Steppe.
Charlie Robinson (BSc Economics 2013) has had an amazing 6 years of further study, excellent jobs using expertise from my degree, travel, new languages. He says the key is to not be too rigid after he had a difficult start to his graduate life.
Daniel Saxon (BA Hons International Business Management 2012, MBA 2018) worked for Bakkavor, a UK leader in fresh prepared food manufacturing. After completing his MBA, he was asked to move to Los Angeles with Bakkavor as an Operations Manager to open a Ready Meal Food factory for two major U.S customers in Home Chef and Amazon. His role is to develop customer relations with both Amazon and Home Chef whilst developing and implementing manufacturing teams and processes for sustainable growth. Ready Meal food is very much in its infancy in the U.S and has potential to grow exponentially over the next 5 -10 years.
Hao Song (BA Accounting and Finance 2013, MSc Accounting 2014) is now working as a chartered accountant in KPMG UK, London.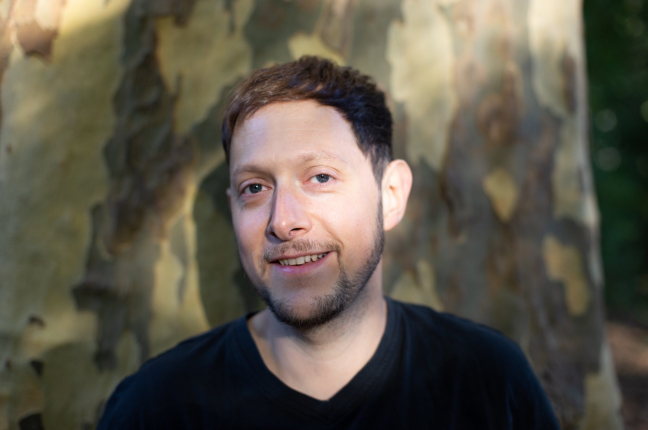 Jonathan Weatherill-Hunt (BA Hons Communication, Media and Popular Music 2013, MA Popular Music Studies 2014, pictured above) has been a PhD student in the Department of Audio Communication at Technical University Berlin since April 2018 where he investigates the emergence of anti-digital and pro-analogue discourse and attitudes within the modern electronic dance music industry. When not perusing his thesis, he works part time at the Berlin branch of the British and Irish Modern Music Institute. He is also a keen DJ and producer of electronic music, with a monthly podcast on Threads Radio which examines the interplay between life experience and musical taste.
Catherine Batch (BA Hons History 2014) trained as a History teacher with Teach First after a year in China. She is now Head of Department at a secondary school in the West Midlands and has completed a Masters in Educational Leadership.
Patrick Bieg (MSc Corporate Finance 2014, pictured left) worked several years at a major German automotive OEM, mainly as project lead for world-wide cost efficiency programs and later as team lead of an artificial intelligence development team. During this time, he lived and worked in Germany, China and India which broadens his intercultural competence. He is now Engagement Manager at a global consulting company and helps his clients to shape innovative and data driven organisations.
Dr Emmanuel Bimba (MPH 2014) has spent the last 14 years working in various public health and nutrition roles with International Non-Governmental Organisations such as Action Contre La Faim, Save the Children International and Famine Early Warning System Network. He served as a Nutrition Consultant with UNICEF under the Working in Nutrition in Northern Nigeria Project where he actively supported services geared towards reducing Malnutrition in Children. He currently works for the United Nations World Food Programme in the conflict affected region of North East Nigeria, helping provide food, nutrition and Livelihood support to internally displaced persons and victims of the insurgency.
Jessica Fleming (MSc Investigative and Forensic Psychology 2014) graduated in March 2019 with an MSc in Clinical Counselling from Bellevue University. She is currently a licensed Counsellor in Washington, D.C. USA.
PC Kate Hollis (BA Hons Geography 2014) completed an MA in International Development at the University of Manchester before working for the Salvation Army supporting victims of modern slavery and human trafficking as a caseworker. In July 2019, Katie graduated from a two year Police Now graduate leadership development programme and now works as a police officer within the Criminal Investigation Department in Hampshire Constabulary.
Chien Hu (MSc International Management 2014) has had extensive experience in high-tech industry in early career life and later started her journey as an executive coach. She provides coaching services to leaders, professionals and entrepreneurs, including leaders from Fortune 500 companies in over 10 countries. Her goal is to create unique coaching experience to help each individual pursuing meaningful career and continuous leadership development.
Shane Ivers (BA Hons Music/Popular Music 2013, MMus 2014) continued working as a composer and producer upon leaving university. He now runs Silverman Sound Studios which provides royalty-free music for content creators under a Creative Commons license. You can find his work at: www. silvermansound.com.
Leah Kirangu (MA International Management 2014) is a PhD candidate in Organisational leadership. She is hoping to graduate in 2022 to become a lecturer in Kenya.
Sara Roberts (MSc Entrepreneurship 2014) has further developed her business, Sara Lois Jewellery, by expanding into creating bespoke engagement and wedding rings using traditional and digital methods. Whilst also being appointed the Co-ordinator of the Enterprise Hub programme. She manages the programme which supports individuals into entrepreneurship over four counties in North Wales. The knowledge gained during her master's programme in Entrepreneurship has been invaluable in both her own business and whilst advising others on the same journey.
Gareth Senior (MEng Mechanical Engineering 2014, pictured above) joined the Royal Navy. He is currently the rank of Lieutenant and holds the Position of Senior Platform Manager at the Hunt Class Output Management; where he oversees the maintenance, defect rectification and upgrades of the Royal Navy's Minehunting vessels. He has also become professionally recognised by being a member of the IMechE and hold the status of IEng.
Marcus Sharp (MPH 2014) has relocated to the USA. Currently he is the Clinical Administration Director, Oncology Service Line for Banner University Health, Tucson. He lives in Tuscon with his family. He is currently studying for a professional Doctorate Health Administration.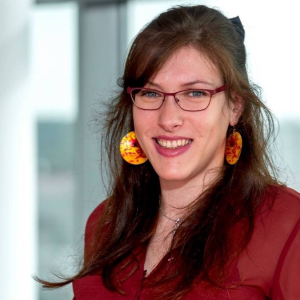 Aurore Vancauteren (MA Forensic Psychology and Criminal Investigation 2014, pictured right) works for PwC in Belgium. Her role involves detecting any behaviour that is forbidden by one of the many laws and regulations applicable to the firm and taking appropriate action. She sees her mission as preventing any issue by monitoring, training, design of procedures, reporting or being available for questions.
James Zammit-Garcia (LLB 2014) ventured into the world of teaching, and is now a teacher of Economics, Politics and Law and an EPQ Coordinator.
Andzhela Abu Rashed (BSc Hons Pharmacology 2015) is currently working as a Scientific Officer at Cancer Research UK Manchester Institute in the Molecular Biology Core Facility. She has recently been awarded a poster prize for the best poster presented at the 26th CRUK Manchester Institute Colloquium for her work.
Leevashri Chana (MBA 2015) is a partner and product lead at South African-based start-up Fliptin Technologies. From 2018, she has held the position of national partner and stakeholder manager and has led the programme development and execution of AI in Africa, a social impact programme created by the Kgalema Motlanthe Foundation and Fliptin Technologies. AI in Africa is a 3-day immersive boot camp for high school learners which promotes gender, racial and socio-economic inclusion by exposing high school girls in marginalized communities to design thinking and artificial intelligence. The programme has impacted over 500 learners in 6 communities in the past 12 months.
Askar Dyussenbekov (Msc Operations and Supply Chain Management 2015) moved to construction development projects in a contracting role. He then worked in operations for facility management, and is now currently back to supply chain path working for the Nazarbayev Unversity.
Vanessa Endeley (LLB 2015, pictured left) is a self-taught visual artist and documentary photographer born and raised in the city of Lagos. She is focused on addressing the social injustices faced by Nigerian women, education, health and insecurity in the north eastern region of Nigeria. Her ongoing project, Working Women, aims to document sex workers and the trials they go through in their profession.
Diana Gonzalez Orue (MSc Human Resources Management 2015) is working in HR and payroll for a company in Mexico City.
Dr Herman Hermans (MA Classics 2015) is finishing his doctoral thesis on Petrarch's Letters to Classical Authors.
Rehab Jaffer (LLB Hons 2015) worked for the Widening Participation and Outreach department at the University of Liverpool; where she helped run the Scholars and Realising Opportunities programmes encouraging students from underrepresented backgrounds to pursue higher education. She then completed an LLM in Public International Law at Leiden University in the Netherlands, before working as a paralegal and completing numerous internships in international criminal law and human rights. She was called to the Bar in 2019 after receiving a number of scholarships to complete the BPTC in London. She is currently working as a Judicial Assistant in the Court of Appeal of England and Wales, and has been offered pupillage at Garden Court Chambers, which will begin in October 2020.
Akpandem James (MBA 2015) worked as an Executive Adviser on Communication and Corporate Governance to the Minister for Budget and National Planning in Nigeria, sponsored by the United Kingdom's Department for International Development. In this role, he designed communication strategies and took part in policy formulation sessions as well as communicating and driving critical economic policies and initiatives.
Michael Luke (MBA 2015) is currently a director of a boutique consulting firm in Singapore since, specialising in three main areas; Corporate Finance, Fraud Prevention and Examination, and Arbitration.
Mgbechikwere Nwachukwu (LLM Hons Intellectual Property and Technology Law 2015) was nominated by the United States Government to be a part of the International Visitors Leadership Programme on Sustainability in Extractives which she attended in September 2019.
Thomas Ofem (MPH 2015) works as a Senior Technical Advisor for HIV prevention in the One Community HIV project in Malawi. He is also studying for his PhD in Health Education and Promotion at Walden University.
Caoimhe O'Neill (BA Hons Irish Studies and English 2015) is a sports journalist at the Liverpool Echo, reporting on Liverpool and Everton football clubs.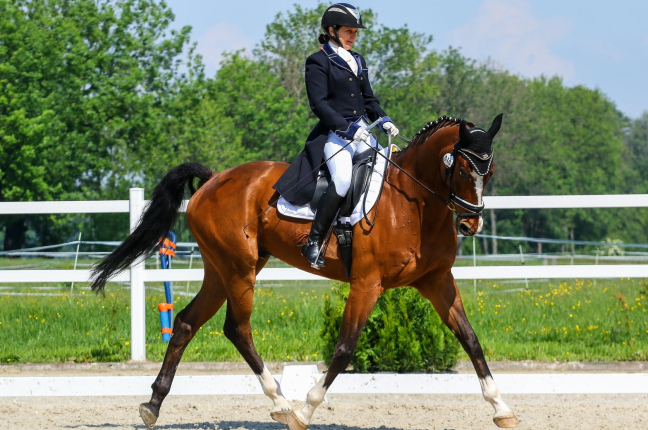 Dr Dorota Opyd (PhD 2015) is running her own international equestrian business. At the same time she is a dressage trainer and a dressage rider, competing internationally at FEI competitions.
Paolo Papa (MSc Software Engineering 2015) has had two promotions since graduation, starting as Firmware Engineer in Micron Technology then, after a year, was promoted to manage a team of five people. Since May 2017, Paolo has managed a bigger team and has been qualified as Senior Firmware Engineer. In the last two years, Paolo filed several patents in the Embedded Firmware and Memory Management areas, and now, he manages a team of 9 people.
Dr Jessica Sykes (MRes Translational Medicine 2015) continued on to study her PhD in regenerative medicine through the University of Keele, based at the RJAH orthopaedic hospital. Since graduating with her doctorate in 2019, she has started a postdoctoral research associate position in regenerative medicine, specifically stem cell research, at the University of Manchester.
Yi Zhao (MA Architecture 2015) has been working in architectural firm, Design International in Shanghai, as a project architect since 2016.
Doris Amoasi-Andoh (MSc Global Human Resource Management 2016) is the Head of HR and Administration for Phoenix Insurance Company Limited, Ghana. She takes oversight of all HR issues ranging from recruitment to termination and has ensured smooth running of the organization and wishes to soar higher with best HR practices and trends in her field of endeavour.
James Ashe (BA Geography 2016) completed his PGCE at Newcastle University in secondary school geography teaching. He then moved down to east London to start his NQT year at a large school in Newham. After a successful year there, he moved to Lomé, Togo. James is currently teaching Geography at the British School of Lomé, where he is now in his second year.
Chijioke Asuke (MSc Operations and Supply Chain Management 2016) is currently a Senior Advisor with Pamela Steele Associates Limited where he work with donors, international development partners, national and subnational technical working teams on supply chain transformation programs in Nigeria and Ethiopia. He serves as a change agent working with teams to research, develop, coordinate, facilitate and lead business process improvement initiatives that will reinvent and reposition the public health system on all issues relating to procurement and supply chain management thereby strengthening linkages across the public health supply chain, processes, procedures and strategies in line with public procurement laws and international best practices.
Danielle Enwright (BSc Hons Mathematics 2016) is currently working on defence projects in the Information Services department for a Ministry of Defence company. Prior to this, she qualified as a Mathematics teacher and spent one year teaching before securing her current role.
Richard Hawkey (MSc Applied Psychology 2016) has formed a health tech start-up and launched a prototype psycho-socially tuned chatbot health companion for people living with chronic health conditions. The aim is to provide relevant psychosocial support and health literacy during the days, weeks and months between visits with a healthcare professional.
Shazia Iqbal (MMed 2016) is working as Assistant Professor in Obstetrics and Gynecology, and as Director of Medical Education at AlFarabi College of Medicine, Riyadh, Saudi Arabia. She is a Fellow of the College of Physicians and Surgeons Pakistan and associate member of the Royal College of Obstetricians and Gynaecologists.
Sehidou Diaby (MBA 2016) is a Peacekeeper at the United Nations. He uses computer systems to support humanitarians, soldiers and police in protecting women and children in conflict zones. He assists them using communication and information technology facilities, trains them in setting up income-generating activity and provides them with peace-building and peace-keeping in their communities.
Kati McKeon (MBA 2016, pictured left) developed an interest in business psychology during her degree after discovering that nearly 50% of small businesses worldwide did not have a website (despite increased internet access and use of smartphones), she decided to focus on this area for her final dissertation. Her research has given her a deeper understanding of small business owners and their attitudes towards websites, and this forms her approach to website design - offering a value for money service, fast turnaround times, and designing a website that meets the needs of each individual business. The communication skills and flexibility are other skills she developed as part of her online MBA, and these are enormously helpful when collaborating with clients worldwide on their website design projects. She said there is no better feeling than having a client who is delighted with their final site.
Asifa Memon (MA 2016, pictured above) had a beneficial and rewarding opportunity of a teaching placement at Broadheath Primary School in Altrincham, where she got the chance to transform her theoretical knowledge into practice. It was a challenge for her to use her knowledge of non-native speakers of English language on native speakers of English language. This is what motivated her to teach alone in Pakistan and put all into practice that she learnt from being in the UK. After going back to her home country of Pakistan she worked as an English Lecturer at IBA community college and was also Master trainer for the English Subject (secondary level) in a project by SEF (Sindh Education Foundation). The main ambition of the foundation and the training was to endorse education through multifarious interventions and made genuine attempts to increase access to quality education. The project included training of teachers of different areas of Sindh. The project was set in the capacity to get the teachers of SEF schools aware about the course (content) and skills focused along with the professional advancement. Asifa is currently living in Newcastle upon Tyne and is looking forward to doing a PhD.
Dr Midhun Mohan (MBChB 2016) is currently working as a National Institute of Health Research (NIHR) Academic Clinical Fellow (ACF) and Specialty Trainee (ST1) in Neurosurgery at the University of Cambridge and Addenbrooke's hospital, Cambridge, UK.
Jessica Muzyka (BA English 2016) is now a primary school teacher.
Maryline Nyaboga (Masters in Public Health International Health 2016) is a Nurse and Midwife and is currently working in Bangkok, Thailand for International Planned Parenthood Federation (IPPF) since May 2019. She provides clinical and technical support in the area of Sexual & Reproductive Health to IPPF national Organizations based in the Asia Region and globally. This ensures the national organisations are ready to provide quality SRH in the humanitarian settings. Her achievements this year included provided support to teams responding to a number of humanitarian emergencies globally namely: cyclones in Mozambique, earthquakes and tsunami in Indonesia, cyclones in India, floods in Nepal, droughts in Pakistan, volcanic eruption in Vanuatu and cyclones in Tonga. She is also engaged in a variety of emergency preparedness activities with various teams globally.
Professor Leonidas Papoulakis (MSc Information Technology 2016) is working as a DevOps on a Fleet Management company called 'TrackerWay' and is also a part-time Computer Science Professor at the UoPeople, the first tuition-free University.
Ben Perkins (BA Hons Geography 2016) is a Geography teacher at Maghull High School.
Tansy Pile Wade (MPH 2016, pictured above) worked at a medical university as a lab instructor and was promoted to a Graduate Teaching Assistant following graduation in 2016. She is currently the Evidence-Based Healthcare Coordinator at the Mount St John's Medical Center in Antigua and Barbuda where she spearheads the teaching of Evidence-Based Medicine/Evidence-Based Healthcare principles to healthcare professionals and assists in the development of evidence-based clinical care guidelines. Public health initiatives include improving antibiotic prescribing and reducing the emergence and spread of antimicrobial-resistant organisms in healthcare institutions. She is currently reading for a Doctor of Philosophy Degree in Evidence-Based Healthcare at the University of Oxford.
Ganiyu Shittu (MBA 2016, pictured left) has been promoted to the post of Manager, HSE Systems & Performance in Total Upstream Nigeria Limited, Port Harcourt Rivers State, Nigeria.
Sergio A Silverio (MPsychol Hons 2016, pictured left) is a Research Assistant in Qualitative Analysis of Women's Health at King's College London. He is also an Honorary Research Fellow at the UCL Elizabeth Garrett Anderson Institute for Women's Health, and an Honorary Fellow within the Department of Psychological Sciences, University of Liverpool. Since graduating from Liverpool, Sergio has subsequently read for an MSc in Psychological and Psychiatric Anthropology at Brunel University London. He is a Fellow of the Royal Society for Public Health, a Science Council Registered Scientist, and has received critical acclaim from The British Psychological Society for his thesis work undertaken at Liverpool.
Taizhen Wang (MSc Engineering 2016, pictured above) has just established a company in Beijing (China) to operate an international rehabilitation medical centre.
Makoto Watanabe (MBA 2016, pictured left) is the manager of the East Asia Section, in the Overseas Promotion Department, for the Japan National Tourism Organization (JNTO).
Tom Williams (BA Hons Business Studies 2016, pictured right) has been working in procurement at Burtons Biscuits Company following graduation, working across ingredients and commodities. He was profiled in the Grocer Magazine in November 2017 and is studying to become MCIPS qualified.
Dr Adewole Adekola (MPH 2017) worked at the Nigeria Centre for Disease Control as a Public Health Intern upon completing his masters. He is currently a Commonwealth PhD scholar at the Royal Veterinary College, University of London. His research is on understanding the clinical and molecular epidemiology of leptospirosis (a zoonotic disease of livestock and public health importance) in Nigeria. He is also working on the improvement of existing leptospirosis diagnostic approaches and development of diagnostic approach suited to the Nigerian socio-economic context.
Shah-Zeib Ahmed (FIMBA 2017, pictured left) works for FIFA and was involved in delivering numerous tournaments, including the 2018 FIFA World Cup in Russia and the 2019 FIFA Women's World Cup in France. This last tournament was particularly poignant as he had written his MBA work-based project about investment in women's football and got the chance to contribute to the growth and development of the sport.
Rajesh Bali (MBA 2017, pictured left) landed a position as Director of Trades Infrastructure and Maintenance with the University of Alberta in Edmonton, Alberta, Canada.
Matthew Brown (MBA 2017) has combined the learning he received on the Liverpool MBA about social enterprises and entrepreneurship together with his accountancy qualification to establish Adding Value Consultancy Ltd - an accountancy practice that specialises in supporting values-led organisations such as charities, community businesses and social enterprises. By providing excellent financial management services, training courses, consultancy and a shared service offer to the sector, the company is now helping dozens of social enterprises to deliver their social missions with improved financial sustainability.
Sean Clarke (MBA 2017, pictured above) is CEO of Clarke Group Education, and runs a nursery and primary school and university in Kampala, Uganda. His goal is to transform private education in Uganda by creating a business model that is affordable, and of quality. His philosophy is that the goal of effective education is to prepare students to be successful in an unknown and constantly changing world, by using inquiry and discovery as tools to becoming life long learners.
Tamara Curtin Niemi (MPH 2017) has been working in establishing Emergency Operations Centres in Ministries of Health, as well as working with the Health Sector in Cox's Bazar Bangladesh and doing public health emergency management curriculum development for multiple countries in SE Asia.
Dr Henal Desai (MBChB 2017) is a doctor, practicing in Nottingham, and currently undergoing General Practice training having completed foundation training across the East Midlands.
Dr Nor Azam Endot (PhD Chemistry 2017, pictured above) is working as an academic at Universiti Putra Malaysia after graduating from the University of Liverpool. Nor's PhD research was about selective hydrogenation of Hydroxymethylfurfural (HMF) to Dimethylfuran (DMF) over supported monometallic and bimetallic catalysts supported on carbon and CNT. His research interests are synthesis and characterization of catalyst (bimetallic) from noble and transitional metal for biomass upgrade and oleochemicals, carbonaceous materials from cellulosic material for adsorbent and energy storage.
Linyan Fan (BA Hons Business Management 2017) works as a project assiatant manager, in Shanghai Municipal Investment Group Corporation which is a state-owned enterprise group specialising in urban infrastructure investment, construction and operation management in Shanghai.
Juliette Garrett (BA Marketing 2017) is working with a personal development company, implementing marketing strategies to grow the brand.
William Lian (BA International Business 2017) is currently working in the family business in the chemical industry.
Peter Lim (MSc Big Data Management 2017) has taken up a new role in apprenticeship training delivering the Data Analyst module. He also continues to work in the fine art auction industry delivering bespoke auction management solutions. Recently he has become involved in designing a planning system to aid care giver organisations in the healthcare industry with the aim of providing preventative solutions.
Dr Moses Lugos (PhD Haematology & Leukaemia 2017) is a Senior Lecturer in the Department of Medical Laboratory Science, University of Jos, Nigeria. He is actively involved in the training of both undergraduate and postgraduate students in Medical Laboratory Science. Dr Lugos is an academician and a researcher. He teaches and supervises students' projects in the areas of Haematology, Blood Transfusion Science and Immunology modules. He is the current coordinator of postgraduate programmes in the Department of Medical Laboratory Science. Those good old days at Mulberry Court hall of residence are unforgettable!
Aoife McCaughey (BSc Hons Orthoptics 2017) is working as an Orthoptist at Bristol Eye Hospital.
Aleksandra Michalik (BEng Hons Avionic Systems with Pilot Studies with a Year in Industry 2017, pictured left) graduated with an MSc degree in Aeronautical Engineering at the Hong Kong University of Science and Technology (HKUST) with exchange programmes at the Technical University of Denmark and the University of Navarra. Since then, she has worked as the Young Graduate Trainee for Avionics Engineering for Human Exploration at European Space Agency at the European Space Research and Technology Centre (ESTEC) in Noordwijk, the Netherlands. Her areas of responsibility include avionics and software engineering for habitation module for the Cislunar Gateway programme, Columbus Ka-band Antenna (COLKa) and other projects for the Columbus Laboratory on the International Space Station.
Nina Monckton (PG Cert Web Sciences and Big Data 2017, pictured left) is working as Chief Data Officer for a large national NHS organisation with responsibility for more than £36 billion of NHS funding. Nina's cloud analytics work has been recognised with several awards including the 2019 Women in IT Transformation Leader of the Year and 2019 Oracle Analytics Global Leaders Excellence Award for EMEA.
Hofrat Magister Wolfgang Nedobity (MRes 2017, pictured left) has worked as an Independent Researcher since graduation, preparing publications on the lives and works of WH Auden and Harry Graf Kessler. This July he took part in the 15th International Congress on the Enlightenment at the University of Edinburgh. He joined more than 1,500 delegates in exploring the congress theme of 'Enlightenment Identities' and presented a paper with the title 'Disease and male identity in the age of Enlightenment: http://ssrn.com/abstract=3424022.
Christine Sirmalenios (MSc Organisational and Business Psychology 2017) is currently an HR manager for a food manufacturer in Johannesburg, South Africa. She also runs her own business which is a container coffee store on the same premises. She is planning to expand and franchise the outlet to hopefully be recognized throughout South Africa.
Vishal Wilde (MSc Advanced Computer Science with Internet Economics 2017) was admitted as a Fellow of the Royal Society for the Encouragement of Arts, Manufactures and Commerce (the RSA). After graduation, became a Civil Servant on the Generalist Fast Stream (the Civil Service's flagship leadership development programme). Also serves on the Executive Committee of the FDA from 2018-20 (a Civil Service and Public Sector Union).
Ziye Yang (BSc Hons Chemistry 2017) has just finished an MRes in Chemical Biology at Imperial College, and decided to stay in the college to pursue a PhD in organic chemistry.
Dr Catherine Abou-Zaid (EdD 2018) has started two new research projects in collaboration with her organisation and two of her graduate students. The first research has now finished and was presented at a research day in November 2019. The research is based in the clinical area and hopefully will help with new quality innovations in patient care. The education department in her cardiac centre will be moving to a new state of the art cardiac centre next year in which the education department will expand with more focus on intense courses.
Cem Alkan (MSc Project Management 2018) is working at Sopheon as a Technical Consultant for Accolade which is an enterprise innovation management software that organizations use to drive best-practice innovation processes and enable fast, iterative decision-making.
Bernadette Casey (MSc Marketing 2018, pictured above) has relocated to New Zealand where she is Creative Director of The Formary (www.theformary.com) and founder of the Textile Reuse Programme (www.textilereuse.com) building the systems and technology to loop used garments back into usefulness, radically reducing the environmental impacts of clothing. Recently she was proud and humbled to become an Edmund Hillary Fellow.
Danny Chan (MSc Management 2018) is living in Montreal, Canada.
Yi-An Chen (MSc Marketing 2018) after graduating from the University of Liverpool, Yi-An decided to go back to Asia and is currently working at an electronics company - AsusTek Computer Inc.
Federico Ferrante (MSc Operations and Supply Chain Management 2018) is currently working for one of the most recognised brands of luxury car in the world. Lamborghini is a brand that represent Italian passion for engines combined with German research for details. He is currently supporting the EMEA team of After Sales to increase the volume of Accessories and Spare Parts.
Chris Garvey (PGDip Psychology 2018) created an online health program supporting students in Hong Kong to eat better, move more and feel great. Early results look very promising.
Gustavo Gastelum (FIMBA 2018) works at Mattel as head of e-commerce for the Latin American Region.
Hannah Hays (MSc Environmental Assessment and Management 2018, pictured left) has moved 7,056 miles across two oceans to Honolulu, Hawaii where she now works for the State of Hawaii's Department of Transportation, Airports Division as a Planner. She is putting her degree to work as she reviews and project manages Environmental Assessments and Airport Master Plans. It has been a learning curve; the airports world has acronyms for everything, but very fulfilling.
Joseph Hoolachan (MSc Advanced Biological Sciences 2018) was accepted onto a PhD course at Keele University in Biomedical Sciences. His project is on drug repurposing for spinal muscular atrophy using transcriptomics. The master's course gave him the bioinformatics experience that helped him get onto the PhD course. Since then he has had articles published and spoke at two conferences.
Jacob Horn Nielsen (MSc Information Technology 2018) is celebrating his five year anniversary at Tórshavn Municipality in the Faroe Islands, working as IT Project Manager.
Callum Houghton (BSc Chemistry 2018) became a junior software developer after leaving University, then in October 2019 he accepted a job at Daresbury Labs as a Research Software Engineer. Allowing him to use his experience with software development and scientific knowledge gained from his degree.
Mel Jones (MA Contemporary Human Geography 2018) began an ESRC funded Human Geography PhD at the University of Leicester. Her project is titled: Queerly Beloved: Bridging Spaces of Christian Faith and LGBTQ+ Identity through Creativity: https://www2.le.ac.uk/departments/geography/people/pgr/mel-jones/
Mark Kenny (BEng Hons Aerospace Engineering 2018) was between my 3rd and 4th year of an MEng degree in Aerospace engineering, when he got a summer placement working for Getrag-Ford Transmissions. The company then asked him if he would consider graduating with a BEng degree and continue working for them with a permanent contract. After much consideration he accepted this offer and signed a contract with GFT. He worked for GFT in Halewood for six years in different roles including quality, process engineering and production supervision. He was then offered a launch management role for a new joint venture company in China (Dongfeng Getrag Transmissions). He worked in Wuhan, China for four years launching two new dual clutch transmissions for the Chinese market. Getrag was purchased by Magna in 2015 and in 2018 he relocated to Bari, Italy to work for Magna Powertrain responsible for launching a new DCT transmission into the market for a new customer.
Oyindamola Ojo (BSc Hons Biological and Medical Sciences 2018) decided to study Medicine abroad at Pleven Medical University in Bulgaria and is currently in their second year.
Juhn Tao Ng (LLB Hons 2018) passed the Malaysian Certificate in Legal Practice which enabled him to be admitted as an Advocate and Solicitor in Malaysia. Currently a pupil-in-chamber in a local law firm.
Dr Taofiq Raimi (DBA 2018, pictured above) took up a new top Management employment role in one of Nigeria's leading private housing and property developer organisations Lekki Gardens Limited. As a business leader serving in the capacity of the Technical Business Director, Taofiq heads the Technical Department to deliver housing products to meet customers' satisfaction and service excellence.
Dr Michele Sciurba (LLM International Business Law 2018) is currently Managing Director of the Frankfurt Think Tank GMVV & Co. GmbH (www.gmvv.eu) which works for various NGOs, governments and companies. GMVV & Co. GmbH is a research oriented Think Tank established in 1999 and specialised in the development of strategies for complex and often highly politicised issues.
Annamary Seraphine (MSc Operation and Supply Chain Management 2018, pictured above) has been given the responsibility of conducting all procurement activities for the Public Sector Investment Programs (PSIP) within the Division of Agriculture in the Commonwealth of Dominica. Annamary is also working on becoming a member of the Chartered Institute of Procurement and Supply (CIPS).
Wei Hao Sheng (MSc Marketing 2018) studied at the University of Manchester for secondary master's degree on management and information systems.
Kristian Treen (BA Hons English 2018, pictured left) runs his own magic business in Leeds, Kristian Treen Magic, and regularly gets booked to perform at weddings and private parties across the country.
Dr Mohamed Ahmed (PhD 2019) is currently employed as head of department of Medical Microbiology, National University, Khartoum, Sudan and also as senior lecturer of Medical Microbiology, Sudan Medical Specialization Board, Khartoum, Sudan.
Geri Burns-McCombe (BSc Hons Psychology 2019, pictured left) is currently working full time as an Infrastructure Administrator for the Reserve Forces and Cadets Association for the North West of England and the Isle of Man. Geri also holds the position of County Public Relations Officer for Merseyside Army Cadet Force (Uniformed Youth Organisation) and is responsible for all of Merseyside Army Cadet Force's Press Releases and Social Media Outlets. This is a voluntary position which she has held for two years. Geri also received a Lord Lieutenant Commendation in July 2019 for her work as Public Relations Officer for Merseyside ACF.
Charlotte Farrugia (BA Hons Hispanic Studies and Business 2019, pictured above) moved down to London where she is now working as a consultant at Deloitte. Charlotte works on large scale transformations and has had the opportunity to work with some of the huge well-known clients in a bid to help them transform their current practices. Specialising in change management, her role aids businesses to transform their working cultures and behaviours to keep in touch with the modern world. She really is living the London life!
Dr Nicolò Ferri (PhD Chemistry 2019) while writing his thesis he got a job as researcher in a Synthetic biology start-up called Evonetix in Cambridge.
Marianna Gould (BA Communication and Media 2019) started freelancing in August 2019 with one of the UK's largest digital and print publishers, Hearst UK, working on a confidential new food and drink project. Not long after did she secure a permanent position with the brand, now known as Delish UK, as the Digital Production Assistant. In her role, Marianna assists the Editor in recipe creation workflow, as well as creating product roundups and food news stories. On top of this, she is often invited to many events and product launches and left with lots of foodie gifts and goodies. Her work has been shared online by the likes of other Hearst brands like Cosmopolitan UK and Good Housekeeping. She is loving every minute of London working life and is very happy with her official 'Journalist' title.
Alexander Green (BA Hispanic Studies 2019) moved back to Porto to apply for jobs and was accepted into the Engel & Völkers Real Estate office. He is part of a dynamic and enthusiastic team who all support each other, and has an almost permanent smile on his face. It's hard work but worthwhile and enjoyable, and all of his colleagues support him when he struggles with the language, teasing him all the time too. He feels like he is part of a family, and says he couldn't have any of this without the support of his lecturers during his degree.
Michael Griffiths (BA Hons English and Modern History 2019) is currently enrolled in the National Graduate Development Programme (NGDP) for the Local Government Association (LGA). For the next two years he will complete four placements within local government departments providing him with a wealth of experience for his future career. He is currently working in Housing for Dacorum Borough Council in Hertfordshire.
Charlie Horton (BSc Hons Computer Information Systems 2019) is working full time in central London as a full stack developer.
Dr Richard Howells (PhD 2019) got a job in the Scottish Government directly linked to his subject. He now works on an EU funded project (MarPAMM), monitoring and managing the seabird populations (pictured left) in the seas between the west coast of Scotland, Ireland and Northern Ireland, which is the ideal next step in his career.
Kailin Hu (MSc Human Resource Management 2019, pictured above) returned to China and joined Dell as a HRBP intern responsible for training and employee relations.
Fazia Khan (MPH Health Systems Management 2019) firmly believes that successfully completing her MPH at Liverpool was instrumental in helping her to secure her current Health Care Management position with the Ministry of Correctional Services in Toronto, Canada. She is very happy that she chose the University of Liverpool for her graduate studies!
Entong Li (BA Hons International Business 2019) is continuing their studies at University College London.
Rochelle Mellalieu (BA Business Management with a year in China 2019, pictured above) thoroughly enjoyed her time at University due to the development of her experience and skills which have got her to where she is today. She got an opportunity to go abroad for a year and absolutely loved seeing a different culture and country. She is now doing the graduate scheme at Nationwide Building Society where she is a delivery manager at the head office in Swindon.
Yewande Olaiya-Oni (MSc Project Management 2019) is currently working as Change Management Manager for a Telecommunication company. Her passion is solving problems, this forms her desire for project management because projects are developed to solve a problem. This also drove the reason for her dissertation which was the Impact of Change Management on Project Management Success.
Dr Oscar Pacheco Lopez (Doctor of Higher Education 2019, pictured above) has been working towards the publication of articles emanating from his thesis which has been a challenging but worthwhile endeavour so far. At his institution, he is becoming engaged in and moving to the area of his interest which is student placements.
Alice Polkinghorne (BSc Hons Anatomy and Human Biology 2019) has secured a role as a trainee clinical perfusionist whilst completing an MSc in Perfusion Science at the same time.
Dr Chris Pridgeon (PhD 2019) is currently working as a postdoc in Stockholm.
Fabian Szijarto (IMBA 2019) is a principal consultant in the banking software industry. He has lived in Singapore with his wife since 2014.
Leah Watson (BA Hons History with Ancient History 2019) moved to Manchester to complete an MA in History at the University of Manchester. She plans on moving back to Liverpool in the future to hopefully complete a PhD.
Matthew Wright (MChem 2019) is studying a PhD in the Rosseinsky group at the University of Liverpool inorganic materials chemistry.
Zhimin Zhang (BA Marketing 2019) is starting her own business in Liverpool by building an app that uses web crawling to promote free of charge public events and workshops happening on and around a University campus.