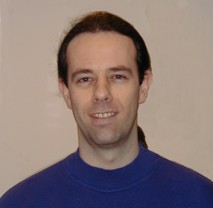 Prof
Alan
Morgan
Professor
Cellular and Molecular Physiology
About
Personal Statement
Qualifications: B.Sc. Hons (1st class) in Applied Biology, Liverpool Polytechnic, 1990; Ph.D. in Physiology, University of Liverpool, 1993. I initially joined the University of Liverpool in 1986 as a research technician working with Bob Burgoyne in the Department of Physiology. After a period working at St. Thomas's Hospital, London, I returned to Liverpool and was eventually appointed as a Lecturer in 1995, being promoted to a Personal Chair in 2004.

Current research:
I am interested in how the fundamental mechanisms that maintain neuronal function are affected by neurological disorders and by ageing. To this end, we use a range of approaches from in vitro protein biochemistry/structural biology through to in vivo studies using simple model organisms. Current projects in my lab focus on:
(1) revealing how mutations in conserved neuronal genes lead to epilepsy;
(2) using C. elegans to identify potential new drug therapies for epilepsy and neurodegenerative diseases;
(3) understanding how chaperone proteins maintain cellular function during ageing.
I collaborate extensively on these projects with Bob Burgoyne, Jeff Barclay, Graeme Sills, Tony Marson, Andrew Morris, Lu-Yun Lian, Massi Stagi, Neil Berry and Paul O'Neill. Funding for current research comes from MRC and BBSRC.