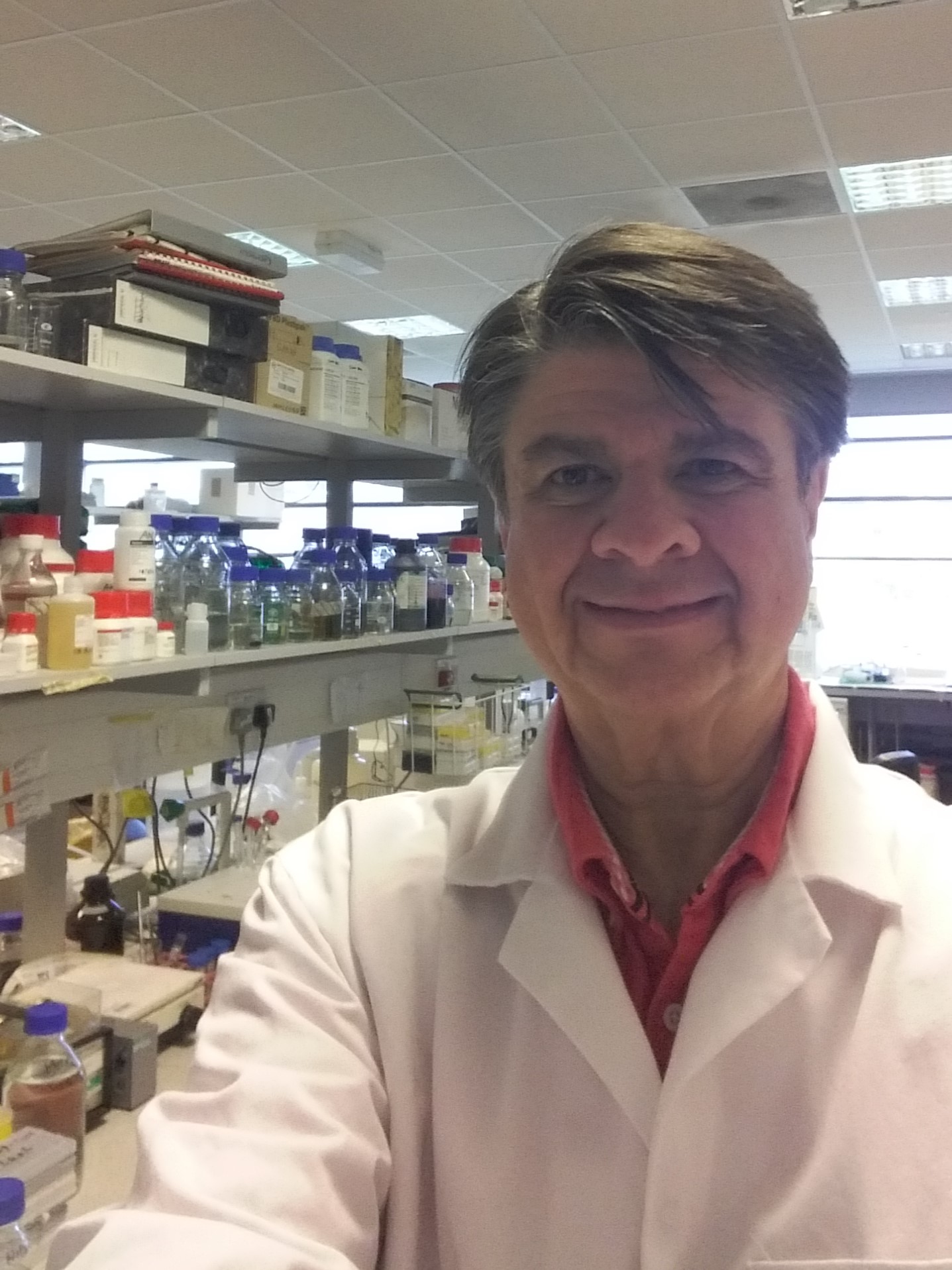 Dr
Nigel
Jones
BSc, PhD
Senior Lecturer
School of Life Sciences
About
Personal Statement
My research interests focus on cellular processes involved in the detection, processing or tolerance of DNA damage and the role of the DNA damage response in preventing cancer. The DNA damage response (DDR) is vital in protecting cells from the genetic changes or mutations that lead to the development of cancer and includes a variety of DNA repair mechanisms that remove DNA damage arising from a variety of endogenous and exogenous sources. Two particular areas of interest are the human genetic disorder Fanconi anaemia (eg: DOI: 10.1038/sj.onc.1211034) and the role of the dinucleotide Ap4A in the DDR (eg: DOI: 10.1016/j.dnarep.2015.06.008).

Short CV: BSc in Genetics/Microbiology, University of Wales Swansea (1982). PhD in cellular and molecular biology at the MRC Radiobiology Unit, Harwell (1987). Postdoctoral fellow with Dr Larry Thompson at Lawrence Livermore National Laboratory, California (USA) working on human DNA repair genes (1987-1988). Postdoctoral fellow and MRC grant holder with Profs. James Parry and Ray Waters, Swansea University working on DNA repair mechanisms, genetic toxicology and human biomonitoring (1989-1995). University of Liverpool (1995-present). Previous roles at UoL include programme director for Genetics for ~ 10 years. In 2017, I was appointed a Trustee of the UK charity Fanconi Hope. Fanconi Hope is a national charitable trust set up in 2008 by parents of FA-affected children and clinicians with an interest in FA to provide guidance and information for patients, families, clinicians and researchers http://www.fanconihope.org/

Current teaching responsibilities include coordinator for 2nd year module LIFE208 (Molecular and Medical Genetics) and 3rd year module LIFE321 (Human and Clinical Genetics), lectures in LIFE302 (Genes and Cancer) and workshops on Genetic Toxicology in LIFE319.