Join us at Postgrad Live - 27-28th April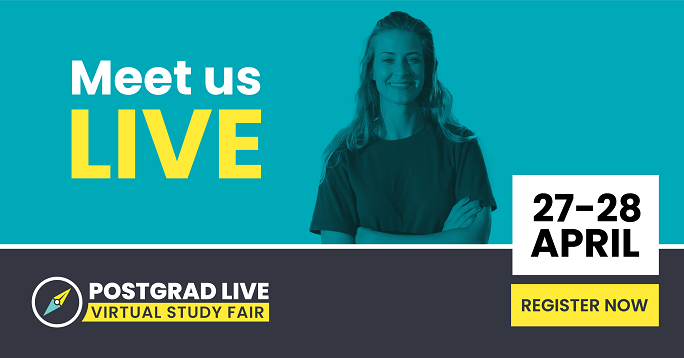 Chat to our staff about the master's and PhD opportunities available to you, and find out what you need to know about postgraduate study at Liverpool.
There are two virtual events split by subject:
Postgrad Live: STEM and Medicine – Tuesday 27 April, 11am-3.30pm
Postgrad Live: Business, Law, Social Science & Arts – Wednesday 28 April, 11am-3.30pm
We'll be online to chat with you live and answer your questions about scholarship opportunities, how to apply, which course is right for you, our excellent facilities and much more.
You can find out more and register for the events here.