Advanced research facilities
Depending on your specialism, you could be working with the latest EEG, MRI and eye tracker technology, or crafting questionnaires on psychopathy and developing IQ tests. From the authentic bar, where we look at alcohol dependency, to the brain and behaviour lab with its new testing suite, or the body fat scanner for our research into obesity and the child development labs where our work has led to calls to change Government policy, our facilities are specially designed for the study of psychology.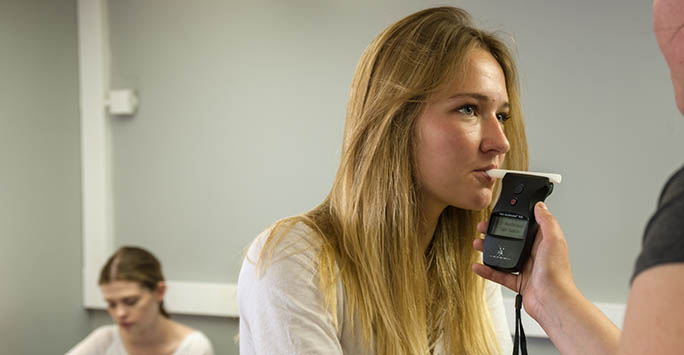 High quality university resources
Your lectures will be held in our modern, award-winning Central Teaching Hub and every lecture is recorded and made available online so you can recap whenever you need to.
The University has online libraries, and you will have 24-hour access to the Sydney Jones and Harold Cohen Libraries on campus too, so you can study whenever suits you. We also make sure all the information you need for your course and your research is at your fingertips via our online communications and assessment tools and through social media.
Back to: Department of Psychology