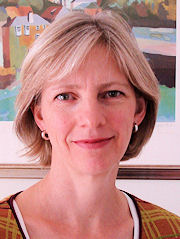 Prof
Sally
Sheard
BA PhD
Head of Department of Public Health and Policy & Andrew Geddes and John Rankin Professor of Modern History
Public Health and Policy
Biography
Personal Statement
Sally Sheard is the Andrew Geddes and John Rankin Professor of Modern History, with an appointment divided between the Department of Public Health and Policy and the Department of History. She is a health policy and medical historian, with a special interest in the interface between expert advisers and policymakers. She is a Wellcome Trust Senior Investigator, leading a five year project (2015-2020): The Governance of Health: medical, economic and managerial expertise in Britain since 1948 (http://www.liverpool.ac.uk/psychology-health-and-society/research/governance-of-health/), and Director of the Centre for Humanities and Social Sciences of Health Medicine and Technology [CHSSoHMT] (https://www.liverpool.ac.uk/humanities-social-sciences-health-medicine-technology/.)
Sally has written on the history of hospitals, the finance of British medicine, the development of the NHS and medical education. She worked with Professor Sir Liam Donaldson (Chief Medical Officer, UK Department of Health 1999-2010) on a Nuffield Trust funded study, published as: S. Sheard and L. Donaldson, The Nation's Doctor: the role of the Chief Medical Officer 1855-1998 (Oxford, 2006). In 2013 she published the first biography of Brian Abel-Smith - The Passionate Economist: how Brian Abel-Smith shaped global health and social welfare (Bristol, 2013).
She has extensive experience of using history in public and policy engagement, and currently serves as a senior associate for History and Policy: www.historyandpolicy.org. She works with local health authorities and government organisations providing historical context for contemporary health policy issues, and as a guest curator and adviser for National Museums Liverpool. She has written for and appeared in television and radio programmes, including A House Through Time, Who Do You Think You Are? and Woman's Hour. To mark the seventieth anniversary of the NHS she was commissioned to write and present the twenty part BBC Radio 4 series, National Health Stories.




Personal Distinctions
'Space, Place and (Waiting) Time: reflections on health policy and politics' (Keynote Speech, Associated Medical Services, Toronto 2017)
Visiting Scholar (Harvard University 2015)
'Quacks, Clerks, Ministers and Spads: the governance of British health', keynote lecture (Keynote Speech, Society for Social History of Medicine 2014)
'A Design for Life: James Newlands and the origins of the Borough Engineer', the Smeaton Lecture (Keynote Speech, Institution of Civil Engineers 2013)
'A Creature of its Time: the British NHS', keynote lecture (Keynote Speech, Norwegian Directorate of Health and Norwegian Medical Society 2011)
Honorary Member (Faculty of Public Health 2009)
Visiting Senior Fellow (London School of Economics 2009)
'The Rise of the Global Health Consultant', keynote lecture (Keynote Speech, World Health Organisation, Geneva 2008)
'Health at the Gateway: historical risk management in port communities', keynote lecture (Keynote Speech, Institut Pasteur, Paris 2005)
Administrative Roles
Interim Head, Department of Public Health and Policy
Director of the Centre for Humanities and Social Sciences of Health. Medicine and Technology
---