Slovenia's engineer of the year 2020 talks about her career journey into Cosylab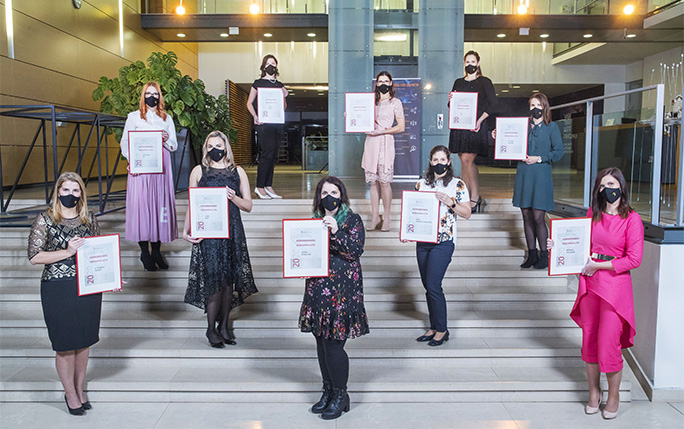 A top Slovenian women's magazine has published an inspiring interview with Cosylab's engineer Jasna Hengovic. Jasna, who was selected Slovenia's top female engineer of 2020, explains in the interview how she became a programmer at Cosylab, developing software for cancer treatment and promoting STEM profession amongst new generations.
Jasna's career was strewn with obstacles. When she wanted to join a computer club in elementary school she was turned down, being told that it wasn't for girls. At that age, children are just learning what the world around is like and they accept anything they are given, so she accepted it as a general social fact.
Jasna finally got into computer science more or less by accident. She wanted to study architecture but wasn't accepted there. As a second option, she chose mathematics where she eventually enrolled, but that experience from elementary school had stayed with Jasna and she was actually scared of programming.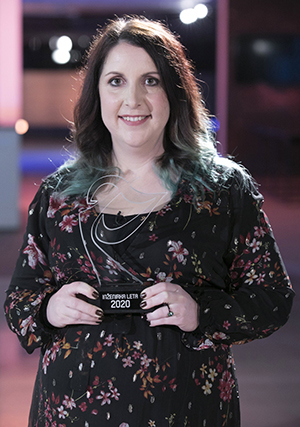 Cosylab's Jasna Hengovic awarded "Top female engineer of 2020". (Image: Cosylab)
It was during her studies of maths that she saw the light and began to understand programming. "You just tell the computer what to do and it's going to do it. No more than that. It's like you've learned another language", she says. Only then she discarded those social clichés that almost ended her journey into computing. This realization opened up the world of programming for her.
Jasna joined the company Cosylab, where she is involved in the development of proton therapy software, which enables more effective cancer treatment, because she would like to contribute to the common good in her profession.
The title of engineer of the year 2020 has given Jasna the chance to hear many stories from women and girls and some have been really discriminated against along the way.
The quotation for her title reads "With her curious and courageous spirit and inner strength to listen to herself, she is an example and inspiration to young people". As she says, in this role, she wants to encourage more girls to take the path.
You can read the whole interview here:
https://micna.slovenskenovice.si/moja-sluzba/jasna-hengovic-inzenirka-leta-programiranja-me-je-bilo-tako-strah-da-nisem-mogla-normalno-studirati