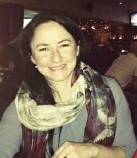 Dr
Lizeth
Lacharme-Lora
Dr.
Postdoctoral Research Associate
Functional and Comparative Genomics
Biography
Personal Statement
I completed my PhD at the University of Bristol in 2007, where I worked on intracellular survival and pathogenesis of Listeria monocytogenes and in vivo/in vitro bacterial resistance to fosfomycin. In my first postdoctoral post, I worked on a grant funded by NERC at the University of the West of England in collaboration with researchers at Penn State University (USA) and the University of Bristol, exploring the use of bioluminescent biosensors to study the transmission of food borne pathogens by helminths. I have also been involved in studies of the biological consequences of exposure to metal nanoparticles. I am currently working on a project funded by BBSRC investigating the mechanisms responsible for the"Campylobacter free period" or "Lag phase of infection" in broilers, this is the apparent resistance to Campylobacter infection shown by chickens during their first weeks of life.
---