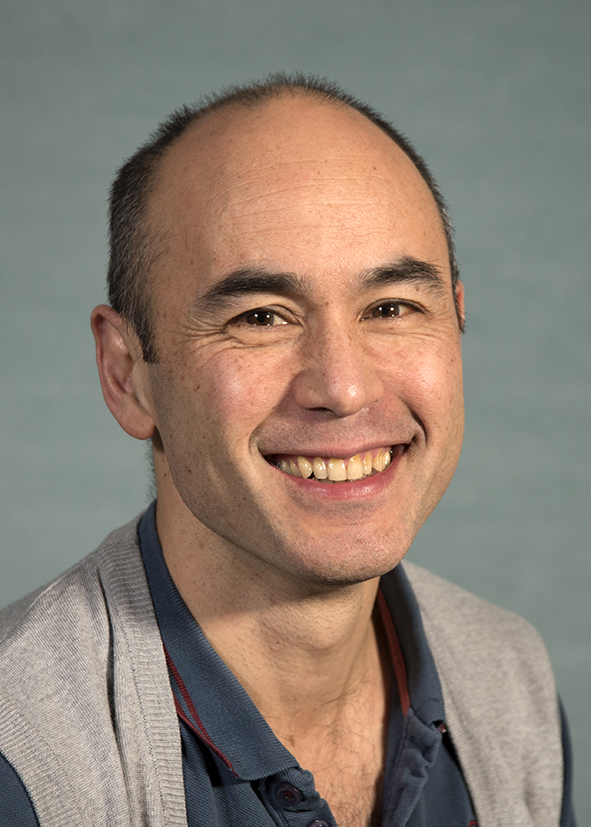 Prof
Ilik
Saccheri
Ph.D.
Professor of Ecological Genetics
Evolution, Ecology and Behaviour
Research
Evolutionary origins and dynamics of camouflage in moths
Survival to reproduction in many species of moth relies heavily on avoiding detection by bird predators in visually heterogeneous environments. The peppered moth (Biston betularia) uses phenotypic plasticity to masquerade as twigs during the caterpillar stage and genetic polymorphism to match light or dark backgrounds as an adult. We study the genetic basis of the recurrent evolution of adult melanism in the context of soot pollution and habitat heterogeneity, and the physiology of slow colour change in the caterpillars.
Causes and consequences of sex-biased inbreeding depression
Inbreeding depression – the reduction in viability and fertility in the offspring of closely related parents – is due to the expression of deleterious recessive alleles in the homozygous state, and has major implications for the evolution of mating systems and the persistence of small populations. The presence of many of these deleterious alleles in natural populations is due to chance (mutation and genetic drift), but others may be maintained by particular selective forces, such as sexually-antagonistic pleiotropy (where the fitness effect of an allele is positive in one sex but negative in the opposite sex). We are studying this problem in the butterfly Bicyclus anynana, that shows extreme male-biased sensitivity to inbreeding.
Demographic and evolutionary responses to anthropogenic environmental change in Lepidoptera
Most species of butterflies and moths have been negatively impacted by the combined impact of habitat loss/fragmentation, widespread use of agricultural insecticides and climate change, but some species, including several agricultural pests, have been able to thrive under the altered environmental conditions. By comparing the genetic makeup of contemporary populations with those of historical populations (from museum collections) in a number of declining and expanding species we are exploring associations between evolutionary responses and demographic trajectories. In another project, we are studying the genetic basis of resistance to Bt-maize (engineered to express a toxin lethal to lepidopteran larvae) in the African maize stemborer in order to improve the control of this major agricultural pest.
Research Grants
Recurrent adaptation to industrial pollution: ancestral diversity and ecological succession
NATURAL ENVIRONMENT RESEARCH COUNCIL (NERC)
November 2019 - October 2022
Resistance: The role of genetic architecture and refuge strategy on the evolution of resistance to Bt-crops in lepidopteran pests
BIOTECHNOLOGY & BIOLOGICAL SCIENCE RESEARCH COUNCIL (BBSRC)
February 2018 - September 2021
Causes and consequences of a novel sex determination mechanism in a satyrine butterfly
LEVERHULME TRUST (UK)
September 2016 - September 2017
The velocity of evolutionary responses of species to ecological change; testing adaptive limits in time and space in Lepidoptera
NATURAL ENVIRONMENT RESEARCH COUNCIL (NERC)
May 2016 - February 2020
How do sex ratio distorting symbionts affect the evolution of their host?
NATURAL ENVIRONMENT RESEARCH COUNCIL (NERC)
September 2016 - September 2019
Mechanism of adaptation to environmental change: parallel evolution of melanism in the peppered moth
NATURAL ENVIRONMENT RESEARCH COUNCIL (NERC)
February 2013 - October 2016
Effect of rapid environmental change on genetic diversity through space and time: selective sweeps and industrial melanism in peppered moths
NATURAL ENVIRONMENT RESEARCH COUNCIL (NERC)
November 2010 - April 2014
Landscape scale synergies between agri-environment schemes and protected sites
NATURAL ENGLAND (UK)
October 2013 - September 2016