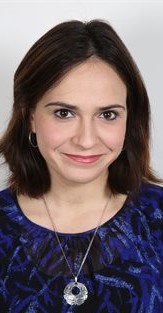 Dr
Wallis
Motta
PhD
Lecturer in Strategic Communication
Communication and Media
About
Personal Statement
Wallis is an anthropologist and communication scholar. She studies cultural communication strategies and infrastructures that seek to enable technological, economic and social change (e.g. the branding of Silicon Fen, public networked interactive screens, hyper-local media and alternative digital currencies).
Wallis worked as Research Associate at UCL (The Bartlett School of Architecture - in the project Screens in the Wild) and LSE (Media and Communications - in the project Community through Digital Connectivity). In 2016, she was co-recipient of the IAMCR Urban Communication Foundation Award and Research Grant. She is a Fellow of the HEA and has held various teaching positions at UCL, Riga Stradiņš University and LSE. She has worked in industry as Planner in advertising agencies like DDB and JWT (Mexico City), as well as Market Research consulting expert for Flamingo International (London) and De la Riva (Mexico City). Her latest publication is an interdisciplinary analysis of Sardex - a mutual credit system and digital currency - as a self-funded social impact investment.
Wallis obtained her PhD in Anthropology at UCL. She has an MA in Material and Visual Culture (UCL), a BSc in Communication (Universidad Iberoamericana - Mexico City), and a Certificate on Enterprise (University of Cambridge -Judge Business School).
---