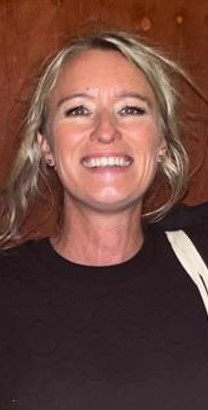 Prof
Mandy
Peffers
BSc(Hons)MPhil PhD BVetMed MRCVS
Wellcome Trust Clinical Intermediate Fellow
Musculoskeletal Biology I
Research
Defining the role and mechanisms of small nucleolar RNAs in cartilage ageing and disease
This project aims to test the hypothesis that the age-related dysregulation of the expression of a defined set of small nucleolar RNAs (snoRNAs) alters the chondrocyte phenotype through altered translational capacity which contributes to the development of osteoarthritis. We will determine what snoRNAs are altered in ageing and/or osteoarthritis, what their role is in cartilage ageing and OA and how they alter the risk of OA. Altering the expression of these snoRNAs will change disease progression and enable targets for therapeutics to be identified.
Stratification of osteoarthritis to improve equine welfare
I have a Horse Trust funded studentship being undertaken by James Anderson. This studentship aims to identify proteomic biomarkers and metabolomics signatures in articular tissues, synovial fluids and serum which can be used to stratify horses with osteoarthritis into disease subtypes. Specific proteomic and metabolomics variables, which distinguish osteoarthritis subtypes, will be developed into clinically applicable assays and initial longitudinal clinical studies will be performed to identify the potential role of OA stratification in predicting treatment response.
Tendon proteomics, epigenetics and transcriptomics in ageing and disease
I have undertaken a number of studies (using next generation sequencing technologies such as RNASeq, microarray, miRNASEq, mass spectrometry-based proteomics) on horse, rat and human tendon in order to identify the molecular mechanisms underlying tendon ageing and disease.

Currently I have a PhD student funded by CIMA investigating the epiegenetics of tendon ageing through the interrogation of DNA methylation and small non-coding RNAs.
Research Grants
Investigating the role and mechanisms of small non-coding RNAs in chondrosarcoma: A small RNA sequencing approach.
SARCOMA UK (UK)
September 2018 - February 2021
Small non-coding RNAs to stratify osteoarthritis in the horse
THE HORSE TRUST (UK)
June 2019 - May 2022
Bench fees - Mr Aibek Smagul
MINISTRY OF EDUCATION AND SCIENCE GOVERNMENT OF THE REPUBLIC OF KAZAKHSTAN (KAZAKHSTAN)
September 2016 - August 2020
In-vitro study of the effects of magnesium, morphine and mepivavaine on equine joints
HORSERACE BETTING LEVY BOARD (UK)
February 2015 - December 2016
2014 allocation - Wellcome ISSF non clinical fellowships
WELLCOME TRUST (UK)
May 2015 - October 2018
Defining the role and mechanisms of small nucleolar RNAs in cartilage
WELLCOME TRUST (UK)
September 2015 - March 2021
The stratification of osteoarthritis to improve equine welfare
THE HORSE TRUST (UK)
September 2015 - August 2018
Determining novel mechanisms of joint destruction as biomarker for arthropathy
LIVERPOOL HEALTH PARTNERS (UK)
June 2013 - July 2016