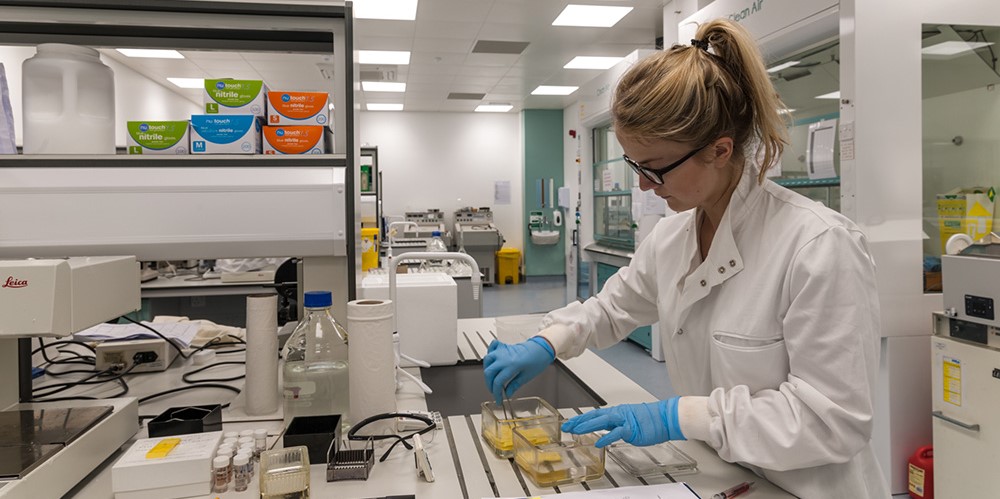 Our Research
The Institute of Ageing and Chronic Disease is using world-class research to improve the quality of life of millions of people on an international scale. We want to understand the mechanisms of ageing – from the cellular to the muscular skeletal – to find the ways to delay its onset, and to mitigate its effects. Understanding how and why aging happens leads to an understanding of how to intervene.
Research Strategy
The Institute of Ageing and Chronic Disease recently underwent a review of its research activity, assessing the efficacy, focus and translational benefit to society. After a period of consultation and discussion, a new strategy was established.
We believe the new research strategy encapsulates the importance of our research both to fundamental scientific discover and ultimately to the impact agenda within ageing and chronic disease. It demonstrates the range of high quality research that is ongoing within the Institute and how we can work together to reach beyond our current position and move towards the translation of our research to influence the health and wellbeing of society.
The new strategy aims to categorise ongoing and future research into 3 themes:
Materials and Technology
Research which is concerned with the novel application of engineering of materials and devices to improve physical health and well being.
Therapeutics and Interventions
Research which explores and characterises biological mechanisms, functions and pathways, with immediate or potential applications in the treatment of disorders as well as the maintenance of well being during the natural changes that accompany ageing.
Behaviour and Prevention
Research to establish the impact of behavioural factors on the onset of disease and changes due to ageing and to identify measures for the prevention and management of symptoms.
How do we acheive this?
Our staff have a diverse range of backgrounds and disciplines, including medicine, veterinary sciences, biomaterials, engineering, computer modelling, molecular biology and physiology.
It is the fact that we work with both humans and animals, sharing the expertise gained by studying different species, which makes the Institute unique. Not only do we aim to help individuals lead more active, healthier lives, we are able to respond effectively to the needs of an ageing population.
In many of our specialisms, we take a 'bench-to-bedside' approach, but we also reverse this process, taking real issues from clinical practice into the laboratory to find revolutionary solutions.
We adopt innovative research methods – under the microscope as well as in dynamic facilities like our gait laboratory – to study whole body systems and the impact of outside factors. We don't look at anything in isolation – be that individual cells or the entire musculoskeletal system.
---
University of Liverpool Doctoral Network in Technologies for Healthy Ageing
The University of Liverpool Doctoral Network in Technologies for Healthy Ageing is training the next generation of physical scientists and engineers to develop novel technologies and devices to address the challenges faced by older people and our clinical colleagues who work with them.
It is structured around three healthy ageing challenges:
Prolonging independence
Maintaining wellness
Accelerating recovery
Click HERE to find out more
---
Our Partners
The University of Liverpool is one of three academic partners in the MRC-Arthritis Research UK Centre for Integrated research into Musculoskeletal Ageing (CIMA).
The Centre is a collaboration between researchers and clinicians at the University of Liverpool, University of Sheffield and Newcastle University. It was established in 2012 and its success was recognised by the renewal of its funding in 2017. CIMA aims to understand why our bones, joints and muscles function less well as we age and why older people develop clinical diseases of these musculoskeletal tissues, such as arthritis, osteoporosis or age-related muscle fibrosis.