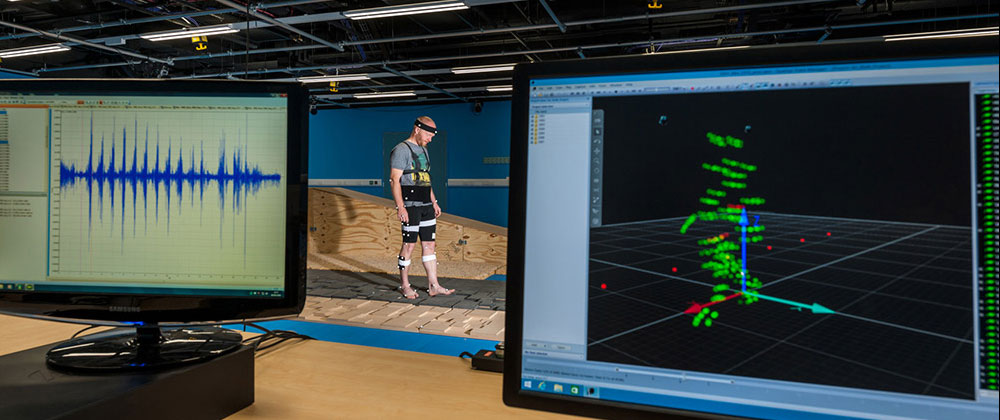 Musculoskeletal Biology
The Musculoskeletal Biology department in the Institute of Ageing and Chronic Disease brings together worldwide academic expertise benefiting humans and animals alike.
We work with both medical and veterinary clinicians, as well as epidemiologists and biomedical scientists, to advance our research into age-related diseases and conditions. The fact we have broadened our investigations beyond human biology to include other species which makes our work so life-changing on a global scale.
Our internationally-renowned team works on new ways of understanding, diagnosing, treating and preventing the ageing and chronic disease of skeletal muscle, bone, joints, cartilage, tendons and ligaments.
We have experts who specialise in human and animal gait analysis, as well as experts pursuing highly original research across the population, patient, cell and molecule spectrum. Due to the involvement of many diverse species in our work, we have gained new insights into variables such as ageing, healing and regeneration.
---
Veterinary Research
Working in partnership with the University of Liverpool Veterinary School, researchers at IACD are working to develop and improve clinical practice, understand and develop treatment for age and injury related musculoskeltal conditions, as well as improving the general state of animal welfare. This has led to an extensive clinical research programme. Working with clinicians in the Institutes's busy Equine and Small Animal Hospitals, as well as with fellow health and life scientists, research groups are answering important global veterinary questions.
Some current clinical research projects include: