The image on the right shows Antares
(the brightest star in the constellation
of Scorpius) and the Rho Ophiuchi
molecular cloud complex.

This star-forming region is one of
the closest to us at a distance of
about 400 light-years.

It was taken with a Nikon
D7500 DSLR and a 135mm f/2 lens
mounted on an iOptron SkyTracker.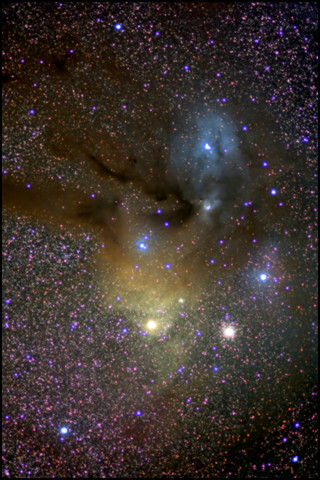 Antares and Rho Ophiuchi





The image is the result of
stacking (adding together)
60 individual exposures
each of which was 120s long.

Click here for a labelled image.