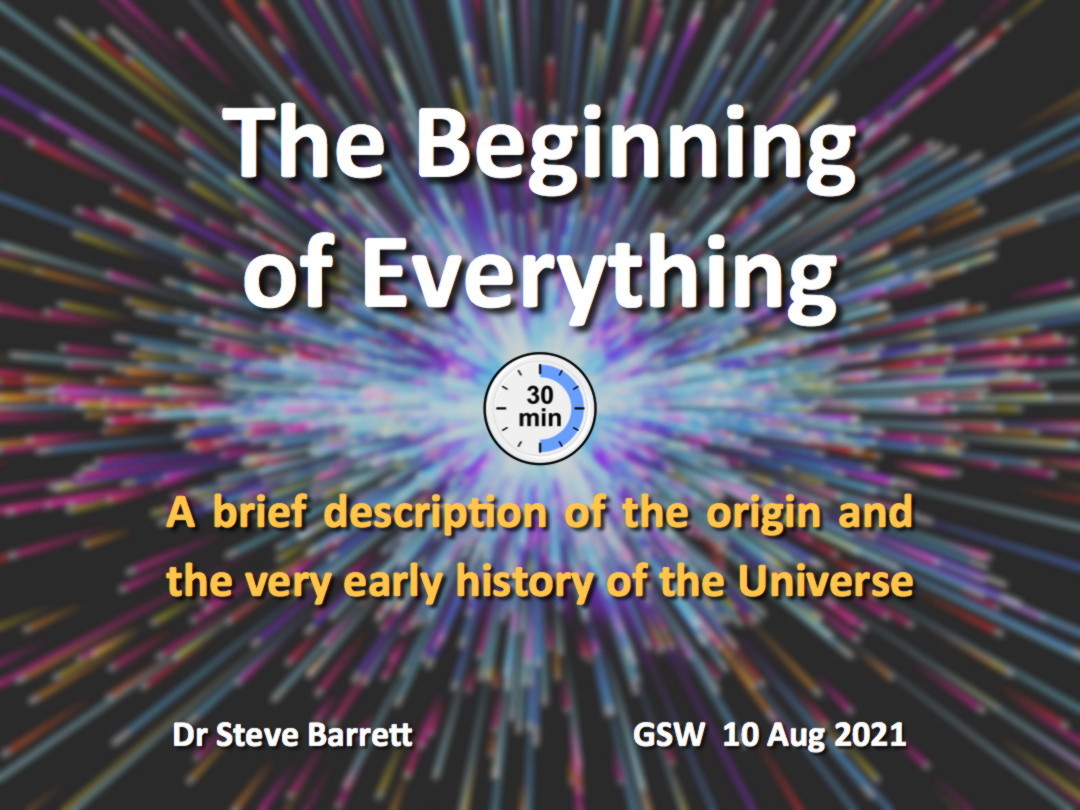 The Beginning of Everything 10 Aug 2021



A brief description of the origin and the very early history of the Universe.

After the Big Bang it took about three minutes to make all the constituents of the Universe and give it a kickstart. If this happened 13.8 billion years ago, how can we be so sure?




| | |
| --- | --- |
| Recording | Handout |
| | |