Rory Miller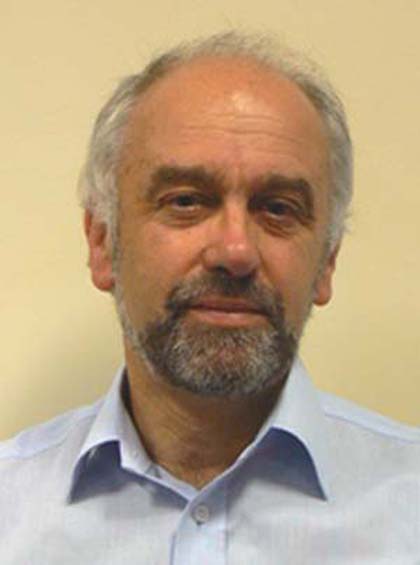 MA PhD (Cambridge)
Reader in International Business History
Since August 2002 I have been a member of the University of Liverpool Management School, having worked at Liverpool since 1973. I was previously a member of the Department of Economic History and the Institute of Latin American Studies, and Director of the Institute between 1999 and 2001. I am also currently Joint Editor of the Journal of Latin American Studies, published by Cambridge University Press.
---
CURRENT RESEARCH
My current research is concentrated in three areas:
1. British Business Interests in Twentieth-Century Latin America
Research on this project has been financed by Nuffield Foundation and ESRC, and uses a combination of government and business archives and oral history.
2. Latin American Business History
My research here complements work on British multinational firms, and that of a network of business historians in Argentina, Colombia and Peru who are attempting to advance research on the history of business in Latin America.
3. The Football Business
I am interested both in the football business in South America, and in football finance in the United Kingdom. This research arises from my involvement in teaching on the MBA (Football Industries) programme in Liverpool
---
SELECTED PUBLICATIONS
BOOKS
Rory Miller, Empresas británicas, economía y política en el Perú, 1850-1934 (Lima: Instituto de Estudios Peruanos / Banco Central de Reserva del Perú, 2011)
Rory Miller, Foreign Firms and Business History in Latin America (Bogotá: Universidad de los Andes, 2010)
Rory Miller, Britain and Latin America in the Nineteenth and Twentieth Centuries (London: Longman, 1993)
EDITED BOOKS
Rory M. Miller & Liz Crolley (eds.), Football in the Americas: fútbol, futebol, soccer (London: Institute for the Study of the Americas, 2007)
Carlos Dávila & Rory Miller (eds.), Business History in Latin America: the experience of seven countries (Liverpool: Liverpool University Press, 1999)
ARTICLES
Rory M. Miller, 'Latin American Business History and Varieties of Capitalism', Business History Review 84:4 (2010), 653-657
CONTRIBUTIONS TO BOOKS
Rory M. Miller, 'Selección y gestión de personal de las empresas británicas en Argentina y Chile: el período de transición, 1930-1970', in Geoffrey Jones & Andrea Lluch (eds.), El impacto histórico de la globalización en Argentina y Chile (Buenos Aires: Temas, 2011), pp. 155-185
Rory M. Miller & Robert Greenhill, 'Liverpool and South America, 1850-1930', in Sherryllynne Haggerty, Nicholas J. White, & Tony Webster (eds.), The Empire in One City: Liverpool's Inconvenient Imperial Past (Manchester University Press, 2008), pp. 78-99
Rory M. Miller, 'La inversión extranjera, 1870-1930', in Enrique Ayala Mora & Eduardo Posada (eds.), Historia general de América Latina (Paris: UNESCO, 2008), vol VII, chapter 6.
Rory M. Miller & Robert Greenhill, 'The Fertilizer Commodity Chains: guano and nitrate', in Steven Topik, Carlos Marichal, and Zephyr Frank (eds.), From Silver to Cocaine: Latin American commodity chains and the building of the world economy, 1500-2000 (Durham NC, Duke University Press, 2006), pp. 228-270.
Rory Miller, 'British Business in Peru: from the Pacific War to the Great Depression', in Nikolaus Böttcher & Bernd Hausberger (eds), Dinero y negocios en la historia de América Latina (Berlin: Vervuert, 2000), pp. 379-412
Rory Miller, 'Informal Empire in Latin America', in W. Roger Louis (ed.), Oxford History of the British Empire. Vol. V., Historiography (Oxford: OUP, 1999), pp. 437-449
Robert Greenhill & Rory Miller, 'British Trading Companies in South America after 1914', in Geoffrey Jones (ed.), The Multinational Traders (London: Routledge, 1998), pp. 102-127
Rory Miller, 'British Free-Standing Companies on the West Coast of South America', in Mira Wilkins & Harm Schröter (eds.), The Free-Standing Company in the World Economy, 1830-1996 (Oxford: OUP, 1998), pp. 218-252
WORKING PAPERS
Graham Anderson & Rory M. Miller, The Academy System in English Professional Football: Business Value or "Following the Herd", University of Liverpool Management School, Working Paper 2011/43
David Brookfield & Rory Miller, Structured Finance and Management in the English Football Industry: The Rise and Fall of Securitisation, University of Liverpool Management School, Working Paper 2006/26
---
MODULES TAUGHT
ULMS 724: Football and Finance (MBA Level)
ULMS370: The Football Business in Britain (Undergraduate Level 3)
---
CONTACTS
Office: GE 17 in the Management School, Chatham Building
Postal Address: University of Liverpool Management School, Chatham Building, Liverpool L69 7ZH, United Kingdom
Telephone/voicemail: +44 (0) 151 795 3816
Fax: +44 (0) 151 795 3007
Email: rory@liv.ac.uk
---
Last revised by Rory Miller, 30th September 2011