MARLIN trips to Dee 2010
10 March: after wreck hunting offshore, I entered the Dee via the mid-Hoyle Channel. Then via buoys Dee, NE Mostyn, Salisbury Middle, West Bar, Dee 1, HE4, HE2 and 3, Meols to Rock Channel.
31 May: from Liverpool Marina to Rhyl and then back through Welsh Channel into the Dee. Kept close inshore to minimise adverse current.
Pass NE Mostyn, Salisbury Middle, West Bar, Dee 1 to enter channel to Thurstaston. Keep 2 reddish buoys in entrance to port then several blue-black can buoys to starboard.
Since I wanted to go ashore for a meal - I dried out off Caldy Beach. This is not recommended: there are some big rocks in places and the ground is "glob" - so the boat dries out upright but walking is "sticky". With safety features: mobile phone, handheld VHF and a boathook, I managed to get to shore and back.
Caldy beach: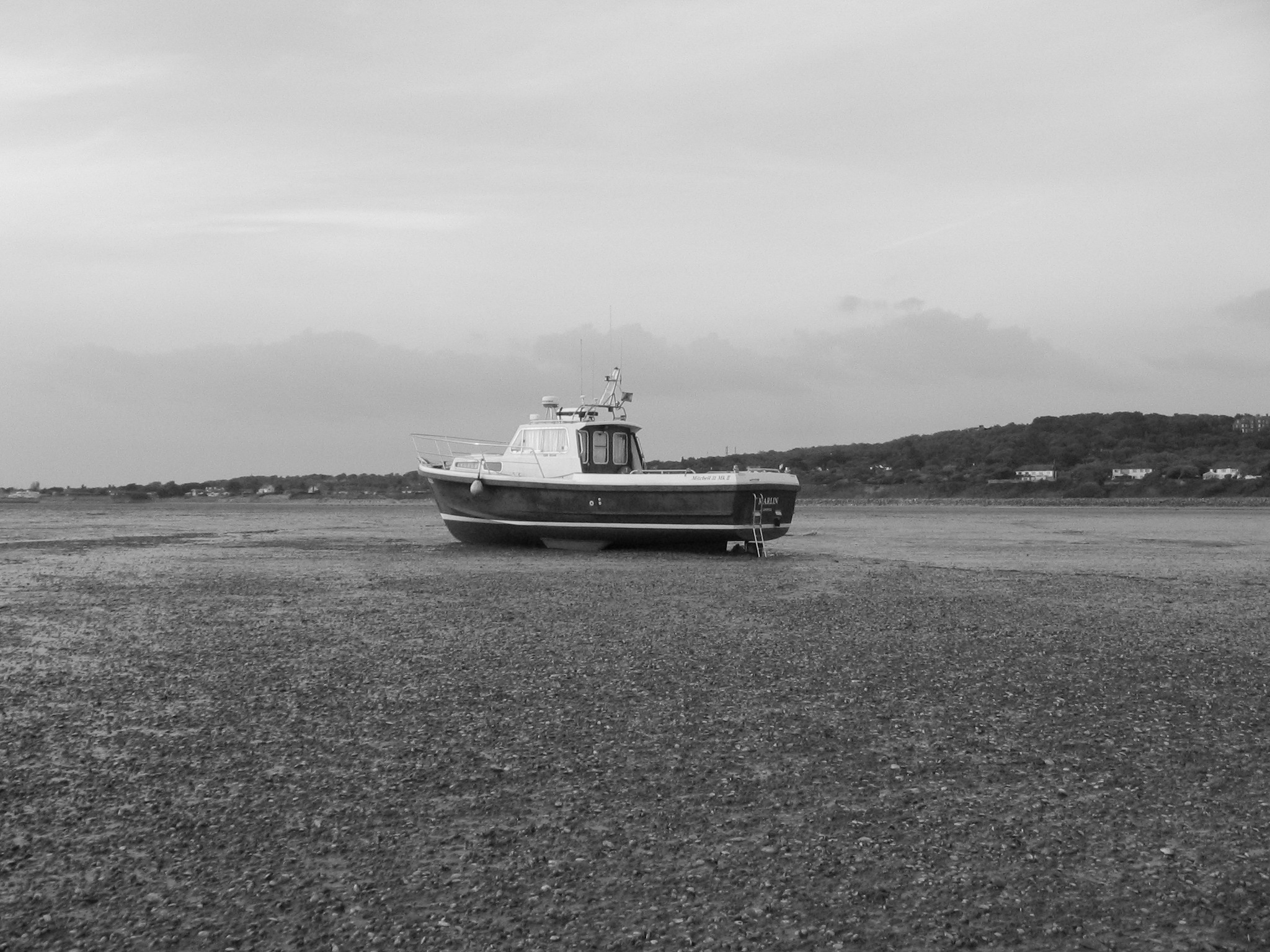 Spend night aboard, moving to the SW Corner sandbank to dry out on firm sand. In the morning, I left via Seldom Seen and the Hilbre Swash Channel to return to Liverpool.