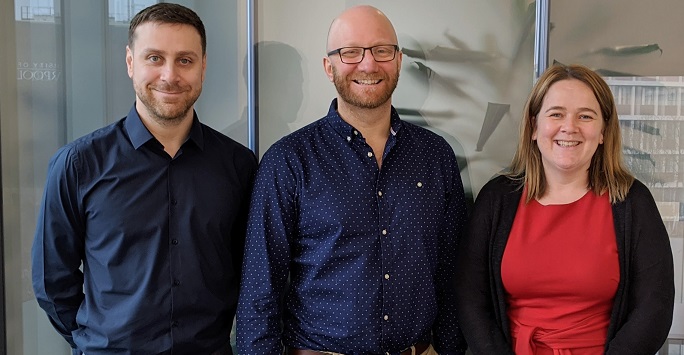 Teaching Enhancements
Dr Kevin Hamill completed his doctoral studies as a Wellcome Trust Prize student in the lab of Professor Irwin McLean at the University of Dundee where he focused on identifying the genetic and the molecular mechanisms underlying human genetic disorders with particular emphasis on the wound healing disorder Laryngo-onycho-cutaneous syndrome (McLean et al, HMG 2006). These studies identified not only the mutations responsible for the disease but also uncovered a novel role for the laminin alpha3a subunit in regulating the formation of granulation tissue.

Dr Hamill now works as a Senior Lecturer and is actively involved in the teaching and administration of the MRes in Clinical Sciences as module coordinator of Lab skills module. He also leads the postgraduate student journal club and thesis writing training sessions for the Department of Eye and Vision Science.
In this podcast we hear about a number of innovations that have been applied in the Department of Eye and Vision Science to enhance the PGR experience. We explore the changes that have been made to support student learning and the impact of these changes for the students and staff located in the department. We hope this podcast will support you to reflect upon your personal practice and any developments that could be made to your teaching to support the student experience.
Subscribe, Listen, Rate and Review
You can also listen on your preferred platform: Apple Podcasts, Breaker, Castbox, Google Podcasts, Overcast, Pocket Casts, RadioPublic, Spotify and Stitcher. Just search for 'Liverpool Academy'.
Let us know what you think by tagging in The Academy on twitter.
Further reading
Access the reading list related to this podcast.
Music and Effects
This podcast uses sounds from freesound: https://freesound.org/s/417560/ and music from Purple Planet: https://www.purple-planet.com