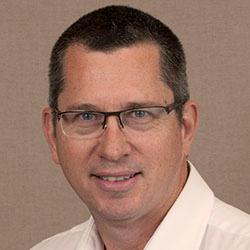 Prof
Jerry
Turnbull
BSc (Hons), PhD FRSB FRSC
Johnston Professor of Biochemistry
Biochemistry & Systems Biology
Teaching
Biochemistry and Glycobiology
Ist year: 5 Biochemical skills practicals and assessment (BIOL122) – I day each
LIFE109 Key skills tutorial group (4 students)

2nd year: LIFE 223 Key skills tutorial group (4 students)

3rd year: LIFE 302 Genes & Cancer - 1 lecture
LIFE 304 Signalling - 3 lectures
LIFE306 Molecular Medicine – 3 lectures
Hons research project supervision – typically 4 students per year (Oct-March).
ANAT 312: lecture on AD and novel heparinoid drug discovery.

Masters: Supervising MSc, MRes and MBioLSci student lab projects.

Student mentoring: I enjoy advising students on their career planning. Recently 2 of my Hons project students have gained PhD places at prestigious overseas institutions (Cold Spring Harbor Labs and ETH Zurich).

Biochemical Society – as Local Ambassador I organise events and lectures for the undergraduates, encourage career planning and attendance at Biochem Soc student events and courses, and promote interest in molecular biosciences.

Modules for 2021-22
Communication and Study Skills for the Life Sciences
Module code: LIFE130
Role: Teaching
MRES RESEARCH PROJECT
Module code: LIFE706
Role: Teaching