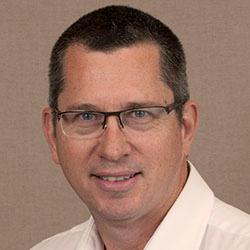 Prof
Jerry
Turnbull
BSc (Hons), PhD FRSB FRSC
Johnston Professor of Biochemistry
Biochemistry & Systems Biology
Professional Activities
Summary
External roles
Chair, Royal Society of Chemistry Carbohydrate Group
EPSRC Peer Review College Member (2013 - )
BBSRC IBCarb Steering Committee (2014 - )
Biochemical Society, Local Ambassador (2008 - )
Biochemical Society Awards Committee (2009 - )
New Zealand Ministry of Business, Innovation & Employment
Science Investment panel (2016 - )

Major Conference roles
Chair, 2012 Gordon Conference on Fibroblast Growth Factors
Chair, 2016 Gordon Conference on Proteoglycans

Editorial Board: Scientific Reports Nature (since 2011); Glycobiology (since 2011); Journal of Biological Chemistry (2005-2010):
Matrix Biology (2014-2016); Biochimica et Biophysica Acta (since 2006); BioMedCentral Biochemistry (since 2004)

External collaborations:

UK
Prof Jenny Southgate York University GAGs and urothelium function
Prof. Sue Barnett Glasgow University HSPGs in CNS repair
Dr Martin Fascione York University Automated GAG synthesis
Prof Ben Davis University of Oxford Semi-synthetic methods for HS saccharides
Prof Barry Potter Oxford University Sulf inhibitors for cancer
Prof Sheila MacNeil Sheffield University Novel GAGs for wound healing
Dr Dada Pisconti Liverpool University Muscle stem cell regulation
Drs Mason & Pratt Edinburgh University HS in developing brain
Prof Lugang Yu Liverpool University Novel anti-metastatic heparins

International

Prof Peter Tyler Univ. Wellington, NZ Chemical synthesis of HS saccharides
Prof Zebo Huang Guangdong University, China Heparin and related polysaccharides
Prof Kan Ding Institute Materia Medica, Chemical Glycobiology of Polysaccharides
Chinese Acad Sciences, Shanghai
Prof Jian Liu Univ North Carolina Chemo-enzymatic saccharide production
Prof Mauro Pavao Federal University of Rio Glycosaminoglycans in cancer therapeutics

Commercial engagement:
Co-Founder, IntelliHep Ltd
Consultancies with: Oxford Glycosciences; Farfield Sensors; Sanofi Aventis; Progen Pharma; Momenta
Collaborations with: Seikagaku; Chromatide, Stem Cell Sciences; Spheritech; Callaghan Innovation; Chenzhong Biopharma

Public engagement:
Human Multiple Exostoses society conferences (including meeting affected children and parents) Houston Texas, 2005; Boston 2009; Philadelphia, 2012.
Adviser, UK CJD alliance, 2006 onwards
Garston Rotary Club speaker, Liverpool, April 2008.
Adviser, Hereditary Multiple Exostoses Support Group UK, 2010 onwards.
Hosting public meeting with Alzheimers Research UK, Liverpool University, April, 2012.
Assisting Alzheimers Research UK to promote a commercial sponsorship for a PhD studentship, April 2013.
Presentation to Liverpool Soroptimists Club/ARUK, Nov 2014.

Conference Roles
Barry Preston Award Lecturer, Australian Matrix Biology Meeting 2003, Keynote/Plenary by Invitation (Barry Preston Award Lecturer, Australian Matrix Biology Society, 2003)
Editorships
Scientific Reports Nature (Editor, 2011 - present)
Glycobiology (Editor, 2010 - present)
BMC Research Notes (Associate Editor, 2008 - present)
Human Frontier Science Journal (Editorial Board Member, 2007 - present)
Biochimica et Biophysica Acta (Editorial Board Member, 2006 - present)
BMC Biochemistry (Editorial Board Member, 2005 - present)
Journal of Biological Chemistry (Editorial Board Member, 2005 - present)
Biochemical Journal (Editorial Advisor, 1995 - present)
Examination Roles
York University, PhD (2015)
University of Galway, PhD (2014)
University of Oxford, PhD (2013)
University of Manchester, PhD (2013)
University of Leuven, PhD (2013)
University of New South Wales, PhD (2012)
University of Manchester, PhD (2011)
Uppsala University, PhD (2011)
University of Hong Kong, PhD (2010)
The University of New South Wales, PhD (2010)
University College London, PhD (2010)
University of Adelaide, PhD (2009)
University of York, PhD (2008)
Imperial College, University of London, UK, PhD (2007)
University of Dundee, PhD (2006)
University College London (University of London), PhD (2005)
Organisations I have been associated with
Adviser to Human Multiple Exostoses Support Group (2009 - 2012)
Spheritech (2009 - 2012)
Public Lecture on research to Garston Rotary Club (2008 - present)
RCUK (2007 - present)
IRL Ltd (2007 - 2012)
Stem Cell Sciences Ltd (2007 - 2008)
Chromatide Ltd (2007 - 2009)
Oxyrane Ltd (2007 - 2008)
UK CJD Alliance (2007 - 2008)
Progen Pharma Ltd (2007 - 2008)
Finnegan Henderson Ltd (2006 - 2007)
IntelliHep Ltd (2005 - 2009)
Farfield Sensors (2005 - 2008)
Professional Body Memberships
New Zealand Society for Biochemistry and Molecular Biology (Member, 2014 - present)
Royal Society of Chemistry (Fellow, 2013 - present)
Matrix Biology Society of Australia and NZ (Overseas Member, 2012 - present)
Society of Biology (Fellow, 2011 - present)
American Society for Biochemistry and Molecular Biology (Member, 2005 - present)
Society for Glycobiology (Member, 2003 - present)
British Society for Matrix Biology (Member, 1996 - present)
British Society of Developmental Biology (Member, 1996 - present)
Biochemical Society (Honorary Member, 1985 - present)
Other Administrative or Committee Roles
Theme Leader, Molecular Basis of Therapeutic Targetting, Institute of Integrative Biology
Chair, Faculty Excellence with Impact Group 2013-2016
Director, Centre for Glycobiology;