Students and researchers celebrated at the NIHR North West Coast Research and Innovation Awards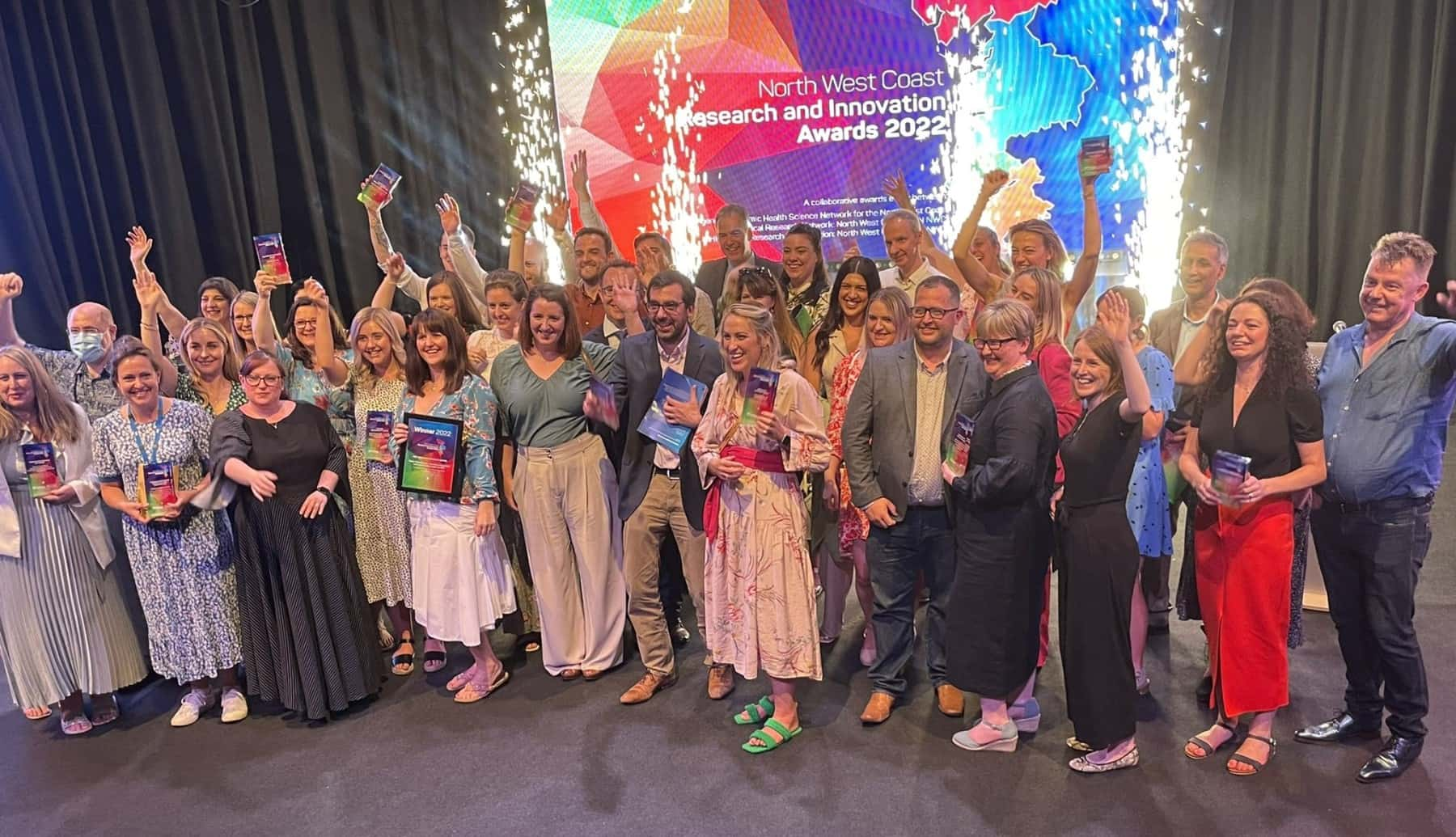 University of Liverpool HLS Drug Interactions Group and PhD student James Watson, were recipients of awards at the recent NIHR North West Coast Research and Innovation Awards.
The ceremony, held at Edge Hill University on Thursday 23 June, brought together academic, clinical, and industry partners to celebrate some of the best research and innovation in NHS organisations, industry and academic partners, third sector organisations, local authorities and other collaborators in health innovation.​
This year's awards saw a record number of nominations, with 180 groups or individuals put forward as potential award winners.
The first of the winners from the University of Liverpool, was the HLS Drug Interactions Group, awarded the 'Innovation in Patient Safety' award in recognition of the development and impact of their COVID-19 drug interactions toolkit. The toolkit was developed to meet the clinical need for prescribing support to manage drug interactions with COVID-19 therapies and comedications. With over 14,000 regularly updated, evidence-based interactions, the tools have been utilised globally to help tackle COVID-19.
Speaking on behalf of the team, project lead Professor Saye Khoo said "The team is delighted to have received the Innovation in Patient Safety Award! Our mission is to improve clinical decision making by providing prescribing support tools to better manage drug interactions with COVID-19 therapies and comedications – an area of clinical management that has not been without its challenges given the unpredictable nature of the pandemic and the therapies used.
Our team works tirelessly to ensure drug interaction information is as clinically relevant, comprehensive and accessible as possible, and it is great that their efforts have been recognised. We would like to thank NIHR North West Research and Innovation for this award, and also to take this opportunity to thank our team for all of their hard work over the last 2 years."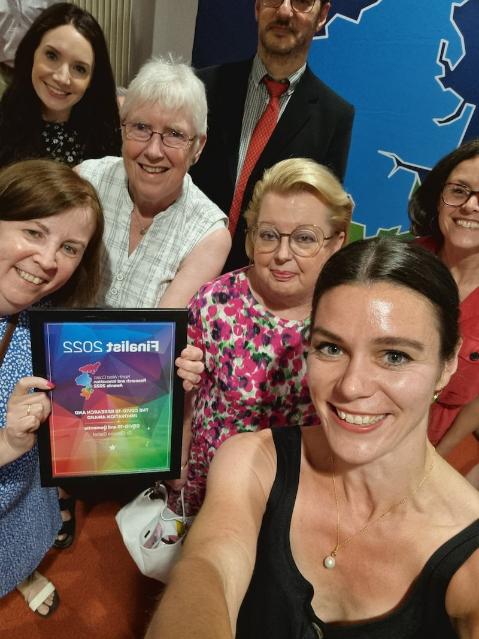 In addition to the Patient safety award, James Watson, PhD student in the School of Environmental Science, received the 'Research Student of the Year' award for his work on reducing health inequalities in dementia. James works closely with the Institute of Population Health, alongside Dr Clarissa Giebel in developing research to address health inequalities in dementia.
Also shortlisted for the Research Student award, was the Institute of Life Course and Medical Sciences' Wern Yew Ding, for his research in Cardiovascular Science, particularly Fibrillation as part of Professor Greg Lip's Liverpool Centre for Cardiovascular Science.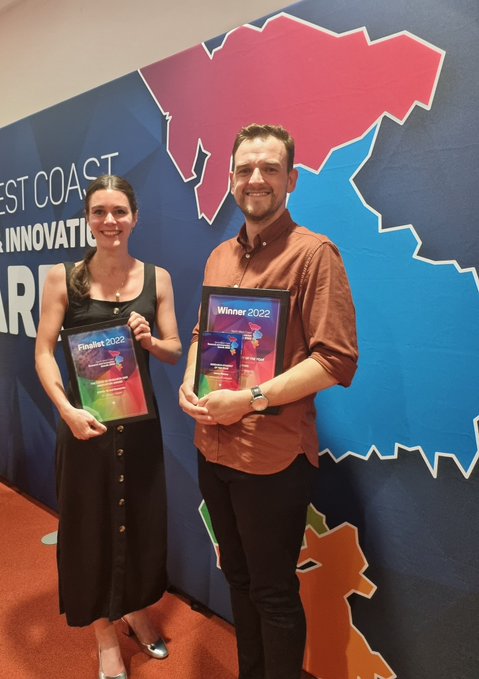 Among the other University of Liverpool nominees for the awards were Dr Clarissa Giebel, for her work on COVID-19 and Dementia, and the Institute of Population Health for their COVID-19 SMART response and recovery campaign. Both of whom were nominated for the 'COVID-19 Research and Innovation Award'.
A full list of nominees and winners can be found at the NIHR website.