Prof Roy Goodacre, the 2021 winner of the Charles Mann Award for Applied Raman Spectroscopy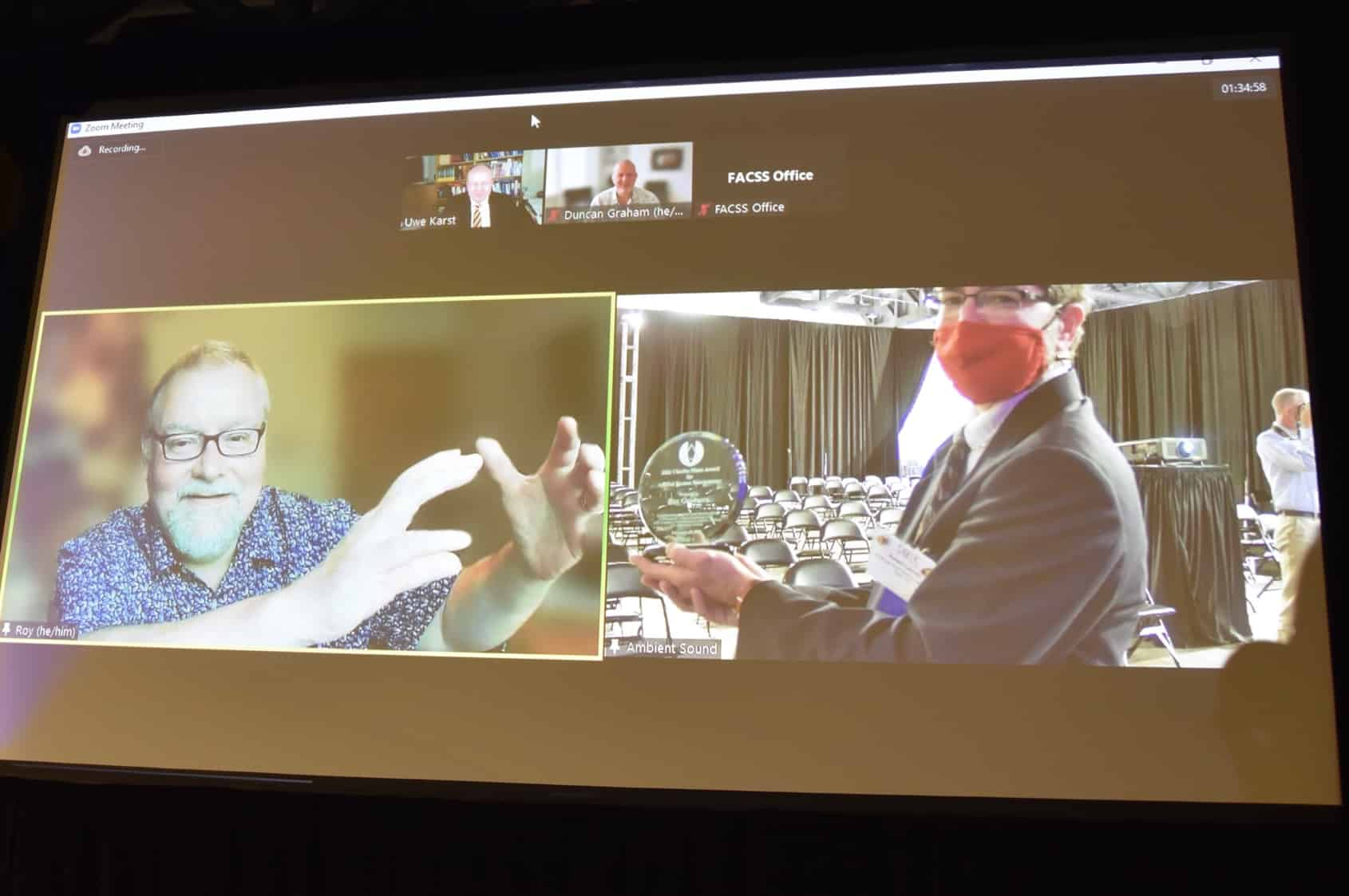 Last week the Federation of Analytical Chemistry and Spectroscopy Societies (FACCS) presented the Charles Mann Award for 2021 to Professor Roy Goodacre during the SciX2021 conference in Providence, Rhode Island. Due to travel restrictions the award was presented virtually to Roy on Tuesday the 28th September.
The Charles Mann Award is bestowed to an individual who has demonstrated advancement(s) in the field of applied Raman spectroscopy, and/or demonstrated dedication to the advancement of the Raman spectroscopy program at the FACCS SciX conference and/or the ASTM Raman subcommittee.
Ian Lewis, the Charles Mann Award Committee Chair, said about Roy: "We are pleased to recognize Professor Goodacre for his scientific, leadership, and mentoring achievements. We recognize his contributions to Raman in metabolomics and his pioneering work in the use of advanced data analysis approaches to Raman spectral data."
During an interview, Roy had this to say about being given the Charles Mann Award: "I would like to take this opportunity to thank FACSS for the Charles Mann Award. I was really shocked, absolutely thrilled and honoured to find out about being given this award. There have been some exceptional scientists that I have looked up to (and indeed still do!) in the Raman field who have been bestowed this award, and I am amazed to be in their company. It's a wonderful reflection of the work our fantastic research team has achieved over the last 20 years, and they are as deserving as I. Thanks to them all!"