New MSc opportunities in Cancer Biology and Therapy, Biotechnology and Bioinformatics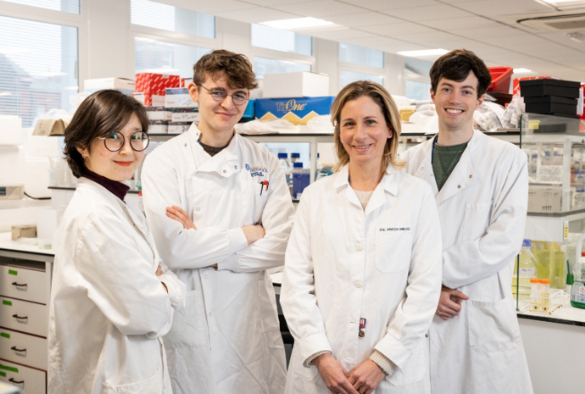 The Institute of Systems, Molecular and Integrative Biology is leading three new Masters programmes for the coming year. Starting in Autumn 2021, postgraduate students can study for an MSc in Cancer Biology and Therapy; Biotechnology and Bioinformatics.
The new MSc Cancer Biology and Therapy programme takes a "bench to bedside" approach to enable students to work within a multidisciplinary environment of world leading scientists and cancer specialists to address the latest challenges in cancer research.
The aim of the new MSc in Biotechnology is to equip students with a strong background in biology, statistical analyses, computing skills, and knowledge necessary to work in different areas of biotechnology.
The MSc in Bioinformatics has an emphasis on hands-on practical experience, equipping students with the background in biology, statistical analysis, and computing necessary to work with modern biological data from genomic, proteomic and metabolomic studies.
Students will be taught by internationally-renowned scientists and clinicians in practice, to provide in-depth scientific knowledge and will receive training for research that can be applied to academic, commercial and clinical settings. In addition, they will learn skills that are of increasing importance for research and many employers.
Professor Luciane Vieira de Mello, Institute Postgraduate Teaching Lead said "The new programmes were designed by our experts in the fields of bioinformatics, biotechnology and cancer: huge thanks to everyone involved. We look forward to welcoming the first intake of students."
Professor Sonia Rocha, Executive Dean of the Institute of Systems, Molecular and Integrative Biology commented: "The new programmes are all in exciting new areas that will enable us to equip the next generation of students for the research challenges to come, all aligned to our own research strengths."
Applications are now open for the inaugural autumn 2021 intake. Further information regarding the programme content, fees and entry requirements can be found on the School of Life Sciences Masters programme pages.