Life as a PhD Student in Lockdown
Posted on: 16 November 2020 by Rebecca Jensen in November posts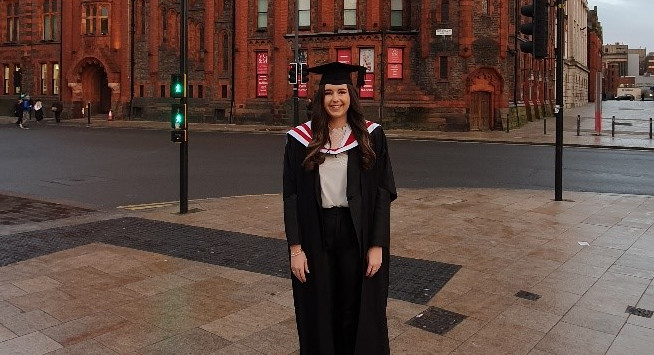 Rebecca Jensen is a PhD student in the Faculty of Health and Life Sciences. During the first national lockdown she was unable to continue her original research from home, and so she decided to volunteer for the ISARIC/WHO CCP study which looks at the urgent questions posed by Covid-19. Here she tells us what that was like, and how she is coping with the second national lockdown.
"Most PhD research students have probably faced similar problems during the first lockdown period. For me, the most challenging issue was not being able to perform experiments in the laboratory as this forms the basis of my project. As the laboratories in the University were shut down, my supervisor and I had to come up with other ideas I could work on whilst working from home. This involved analysing data I had gathered before lockdown; writing up papers; planning my thesis introduction and making figures. It took some time to get used to working from home without using my usual software whilst finding motivation to work and communicating over video calls (on Zoom and Microsoft TEAMS). To maintain mental health and wellbeing we organised coffee mornings and quiz nights with our University laboratory group.
As the first lockdown was announced and COVID-19 became a bigger issue in the UK, the University of Liverpool asked for volunteers for several projects they were involved in regarding COVID-19. This led to me volunteering for the ISARIC/WHO CCP UK study which involved being a part of a biorepository, receiving a range of positive COVID-19 samples and shipping them out to different laboratories across the country for them to perform a range of experiments on. A few papers have already been published using the data gathered from these samples.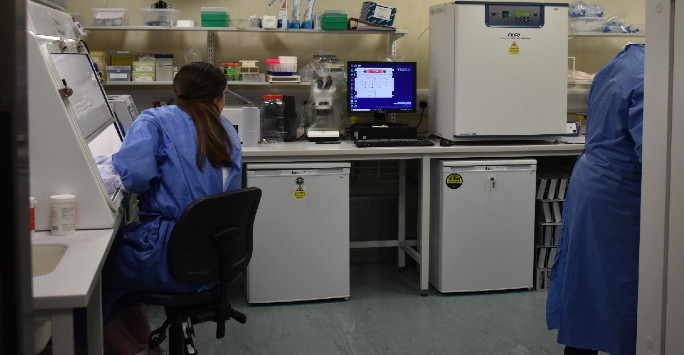 Rebecca in action in the CL3 laboratories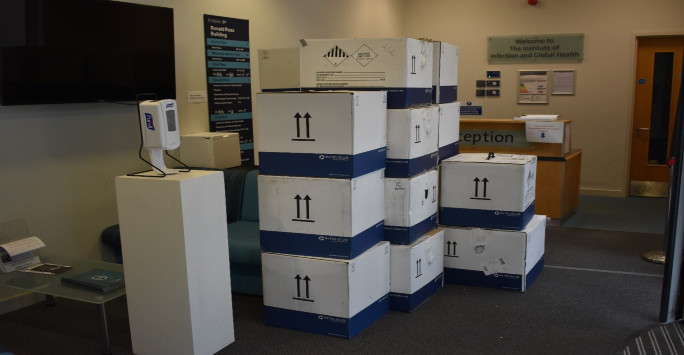 Boxes of COVID-19 samples for the ISARIC/WHO CCP UK study
Also during lockdown, as part of the MRC Centre for Drug Safety Science at the University of Liverpool I co-authored a paper, published in the British Journal of Pharmacology, which addresses the safety issues of drugs being considered to treat COVID-19.
At the end of June, we were told we could go back into the laboratories to carry on with our research. As exciting as it was being able to go back into University and start lab work, I was also apprehensive about the new way we were going to have to work. However, the University has done an amazing job with making the buildings COVID-19 secure so that staff and students feel comfortable and safe in their working environment. At first, I was conservative with my laboratory work but slowly started to pick up as time went on.
With the current situation of the second lockdown, thankfully the Government allowed Universities to stay open. I feel grateful that I can continue my research in the laboratory and I can still speak to other members of the laboratory group in person (socially distanced of course!). We are still continuing to have weekly group meetings with the whole laboratory group which is also nice to have a catch up with everyone.
The support from University staff and students throughout the pandemic has been amazing. The research into COVID-19 carried out by the University has been so important in helping to understand the issues surrounding the virus and I am happy that I got to play a role in it."
Discover more
Find out more about the ISARIC/WHO CCP study