Professor Sir Munir Pirmohamed joins British Heart Foundation Board
Posted on: 12 November 2020 by Louise Colley in November posts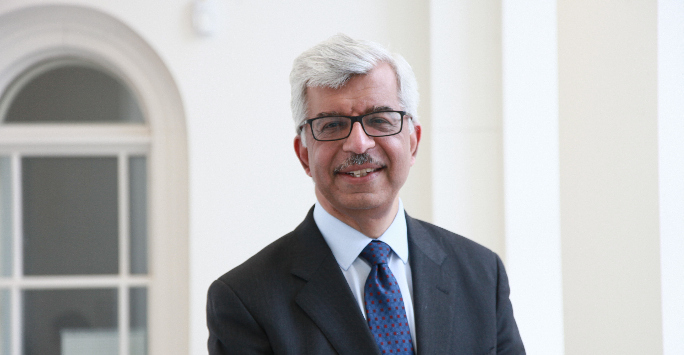 Professor Sir Munir Pirmohamed has been appointed as a trustee to the Board of the British Heart Foundation (BHF). He was appointed alongside Prudential's Mark FitzPatrick and Professor Jill Pell from the University of Glasgow.
Professor Sir Munir Pirmohamed is the David Weatherall Chair in Medicine at the University of Liverpool, and a Consultant Physician at the Royal Liverpool University Hospital. He is also Director of the MRC Centre for Drug Safety Sciences, and Director of the Wolfson Centre for Personalised Medicine. He was knighted for his services to medical research in 2015. His research focusses on personalised medicine, clinical pharmacology and drug safety in a variety of disease areas, including cardiovascular medicine.
Professor Sir Munir Pirmohamed said: "I am delighted to join the British Heart Foundation's Board. These are challenging times for all charities including the BHF, but the important work that it undertakes must be supported and upscaled to ensure that it meets the targets set out in its strategy to 2030. It is a great privilege and honour to have a chance to contribute to the world class work of the BHF."
Dr Doug Gurr, British Heart Foundation Chairman, said: "We're delighted to welcome Mark, Jill and Munir to the Board. They join at a critical moment in our history, but I know their expertise in finance, medical research and healthcare will put us in an even stronger position to take on the challenges ahead."
The new trustees join at a critical time for the BHF. The charity projects a 50 per cent fall in its net income this financial year due to the impact of the COVID-19 pandemic on its fundraising and retail activities. As a result, it expects to cut its budget for new research by around £50 million this year. It is now calling for urgent Government and public support to maintain the progress of its vital research.

The British Heart Foundation is governed by a Board of Trustees composed of 14 members, half of whom are lay members and half medical.
This blog was originally posted on the British Heart Foundation website.