The 5th European NFkB Subunit Workshop Report
Posted on: 1 June 2022 by Fasanya Temitope in June 2022 Posts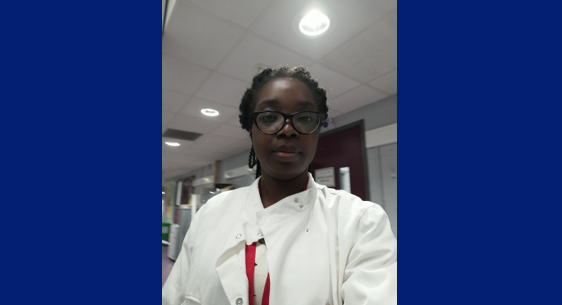 Fasanya Temitope is a PhD student in the Department of Molecular Physiology and Cell Signalling in the Institute of Systems, Molecular and Integrative Biology. She recently attended the 5th European NF-kB Workshop in Porto and told us all about her research and the trip.


I joined the Rocha Lab just a few days into the pandemic and since then have been researching the 'Mechanism of hypoxia-induced NF-kB phosphorylation in breast cancer cells'. My research is targeted at investigating the behaviour and regulation of NF-kB protein in hypoxia. NF-kB proteins are well known for their inflammatory functions and have been reported to be activated both during mammary gland development and during breast carcinogenesis. Since cancer microenvironment is hypoxic in nature, it could be that the various activities of NF-kB in breast cancer are a result of its modulation in hypoxia. Therefore, a good understanding of NF-kB protein regulation through phosphorylation in hypoxia could give therapeutic insight into breast cancer prevention and treatment.
I recently attended the '5th European NF-kB workshop', which took place over three days in Porto, Portugal. It brought together the NF-kB community from across Europe and beyond. This year's NF-kB workshop was organised by ISMIB's very own Professor Sonia Rocha and Nuno Santos (i3S Porto). Also in attendance were great NF-kB researchers such as Simon Cook from Cambridge, David Turner from the University of Liverpool, Neil Perkins from Newcastle, Dimitris Thanos from the Academy of Athens, just to mention a few. Over the course of the workshop, there were a series of presentations, both talks and posters. These were accompanied by very robust discussions on regulation of gene expression, NF-kB in inflammation and immunity, regulation of NF-kB subunits, physiological roles of NF-kB and crosstalks to other systems, cancer biology and so on. I was honoured to present my research work during the Regulation of NF-kB subunits session.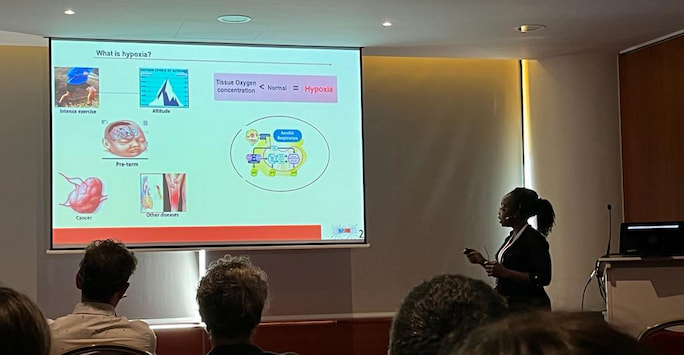 I am very grateful to my supervisor for supporting my attendance at the workshop – it was a real privilege. Overall it was very enjoyable. It was fun meeting scholars from different universities, sharing ideas and listening to their success stories and challenges. One of the highlights was a visit to a port cellar in Calem. Founded in 1859, this is one of the main wineries in Porto and is located in the Duoro region. We visited the museum and enjoyed a wine tour, followed by a cocktail reception and then dinner.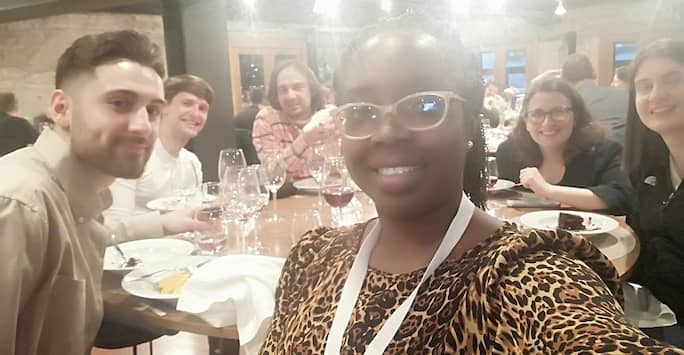 This was my first face to face workshop outside Liverpool since the start of my PhD and the experience was a great one. It was both relaxing and highly informative and I look forward to attending the 6th workshop in 2023.