Civil Engineering BEng (Hons)
Offers study abroad opportunities

Offers a Year in China

Accredited
Course length:

3 years

UCAS code:

H200

Year of entry:

2022

This broad-based Civil Engineering programme provides sound academic training for the professional engineer.
Civil engineering graduates are in great demand. Careers in civil and structural engineering offer some of the highest paid jobs for graduates in the UK (source: Telegraph Graduate jobs: Top 10 starting salaries, June 2017).
As well as covering all the required bases of a civil engineer's education, key features of the programme are the individual and group projects that students undertake in all years of their studies, applying their learning in context, with industrial feedback and an emphasis in engaging with the digital world of civil engineering.
Interested in finding out more? Lanbing shares her experience, below.
"Electronic versions of all the textbooks can be found in the online library. If we need any literature, the library also has a powerful search function. That's why I love studying industrial design in Liverpool."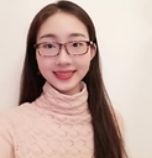 Xu Lanbing, Industrial Design, Y3.
As XJTLU students will join Year 2 at The University of Liverpool, this PDF provides relevant module information for the following programme(s):

View the 2+2 Engineering brochure.
Programme Year Two
You will be introduced to the essentials: structural analysis and design; fluid mechanics and hydraulics; geomechanics; materials; transport and infrastructure; the digital built environment and its digitisation.
An exciting part of the second year of our programme is a week of real, hands-on construction experience at 'The Constructionarium'. The Constructionarium takes place at a six hectare site, specifically designed and built to provide a range of challenging teaching and learning conditions for students. There is an additional cost of up to £250 for the Constructionarium.
Year Two Compulsory Modules
Field Theory, Partial Differential Equations & Methods of Solution (MATH282)

Level
2
Credit level
7.5
Semester
First Semester
Exam:Coursework weighting
50:50
Aims

• To introduce students to the concepts of scalar and vector fields.
• To develop techniques for evaluating line, surface and volume integrals.
• To introduce students to some of the basic methods for solving partial  differential equations

Learning Outcomes

(LO1) Evaluate Grad, Div, Curl and Laplacian operators in Cartesian and polar coordinates

(LO2) Evaluate line, double and volume integrals

(LO3) Have a good understanding of the physical meaning of flux and circulation

(LO4) Be able to solve boundary value problems for partial differential equations

Geomechanics 2 (CIVE220)

Level
2
Credit level
15
Semester
First Semester
Exam:Coursework weighting
80:20
Aims

This module provides an introduction to the application of the theory to practical geotechnical engineering problems with emphasis on: - bearing capacity of foundations - earth pressures on retaining walls - slope stability

Learning Outcomes

(LO1) Understand Stress paths in Soils

(LO2) Experience soil mechanics laboratory tests 

(LO3) Understand effective stress and its effects on the stabilityof soils.

(LO4) Understand shear strength of coarse and fine grained soils

(LO5) Understand how soils affect shallow foundations (includingbearing capacity and settlement)

(LO6) Understand earth pressure theory and limit equilibriummethods

(LO7) Understand slope stability

(LO8) Experiencecomputational methods in geotechnics

(S1) 1. Problem Solving

(S2) 4. Information Technology (Application of)

(S3) 5. Communication

(S4) 6. Team Working

Group Design Project (CIVE263)

Level
2
Credit level
15
Semester
Second Semester
Exam:Coursework weighting
0:100
Aims

To give students an opportunity to apply their knowledge and understanding from many different aspects of their taught modules to a unified design project and to promote teamwork and industrial awareness.

Learning Outcomes

(LO1) At the end of this module a student is expected to understand and appreciate the fundamental design work stages adopted during the delivery of a core civil/structural engineering project - from inception-to-concept-to-solution.

(LO2) At the end of this module a student is expected to understand the complexity involved in delivering a structural design that needs to meet a stringent client brief whilst trying to achieve a solution that is iconic, sustainable, efficient, econmic and practical and fits within the constraints of a particular site.

(LO3) At the end of this module a student is expected to understand when, where and how to apply analytical and design skills to a particular phase of a structural design project in view of the deliverables of a particular phase.

(LO4) At the end of this module a student is expected to understand and appreciate the bigger picture regarding a client project in terms of economic and cultural drivers.

(LO5) On successful completion of the module, students should be able to demonstrate ability in delivering a design solution to particular brief utlising appropriate practical and technical skills.

(LO6) On successful completion of the module, students should be able to demonstrate ability in applying hollistic, qualitative, and quantitative and specialist numerical design procedures to arrive at a balanced, group derived, feasible design solution.

(LO7) On successful completion of the module, students should be able to demonstrate ability in implementing and demonstrating sustainability (environmental, social and financial) in design.

(LO8) On successful completion of the module, students should be able to demonstrate ability in designing basic structural elements in both steel and concrete and appreciating the way elements combine to produce a load path through the completed structure down to the ground and into a substructure.

(LO9) On successful completion of the module, students should be able to demonstrate ability in using CDM principles in design.

(S1) Problem solving skills

(S2) Numeracy

(S3) Commercial awareness

(S4) Organisational skills

(S5) Communication skills

(S6) IT skills

(S7) Positive attitude/ self-confidence A 'can-do' approach, a readiness to take part and contribute; openness to new ideas and the drive to make these happen

(S8) Team (group) working respecting others, co-operating, negotiating / persuading, awareness of interdependence with others

Hydraulics (CIVE210)

Level
2
Credit level
15
Semester
Second Semester
Exam:Coursework weighting
80:20
Aims

The main aim of this module is to introduce the students to more practical hydraulic problems, especially advanced topics in pipelines and open channel flow.

Learning Outcomes

(LO1) Knowledge and Understanding on successful completion of the module, students should be able to demonstrate knowledge and understanding of:basic aspects of steady, uniform, slowly and rapidly-varying open channel flow, including the methods of predicting various water surface profiles and positions of hydraulic jumps; how to solve useful open channel problems; steady pipeline importance of hydraulic models; the design and operation principles of pumps and turbines; the methods for obtaining pressure increases caused by slow and instantaneous valve closures, including the effects of fluid density and pipe elasticity.

(LO2) Intellectual Abilities On successful completion of the module, students should be able to demonstrate ability in applying the knowledge and understanding to carry out associated analyses and designs.

(LO3) Practical Skills On completion of the module, students should be able to show experience and enhancement of the following discipline-specific practical skills: perform calculations involving the various topics encountered in the module; perform relevant experiments to test the theoretical concepts encountered in the module.

(LO4) On successful completion of the module, students should be able to demonstrate ability to apply relevant practical and laboratory skills

(LO5) On successful completion of the module, students should be able to demonstrate ability to apply quantitative and computational methods, using alternative approaches and understanding their limitations, in order to solve engineering problems and to implement appropriate action.

(S1) Problem solving skills

(S2) Numeracy

(S3) Teamwork

(S4) Communication skills

(S5) IT skills

Reinforced Concrete and Steelwork (CIVE241)

Level
2
Credit level
15
Semester
Whole Session
Exam:Coursework weighting
45:55
Aims

To explain and illustrate the basic behaviour of both a reinforced concrete section and a steel section under various load conditions.
To highlight the limiting conditions applicable to both materials.
To relate the basic behaviour to conditions specified in the relevant code of practice.
To emphasize sustainability, health and safety in design of reinforced concrete and steel structures.

Learning Outcomes

(LO1) Knowledge and UnderstandingOn successful completion of the module, students should be able to demonstrate knowledge and understanding of: basic behaviour of various forms of structural members; the Ultimate and Serviceability Limit States; the importance of reinforcement in a concrete beam and its contribution to the overall behaviour; the selection of the most appropriate structural steel form for any application; the loading acting on a structural member and the path of the load; the various codes of practice to be used; design of sustainable structures; health and safety issues related to the design.

(LO2) Intellectual AbilitiesOn successful completion of the module, students should be able to demonstrate ability in: selecting the appropriate section sizes for both concrete and steel sections for any form of applied loading; evaluating the limiting values for any section chosen.

(LO3) Practical SkillsOn completion of the module, students should be able to show experience and enhancement of the following discipline-specific practical skills: analysis and design of concrete and steel structures for any given loading; evaluating the loading on any structure.

(LO4) General Transferable SkillsOn completion of the module, students should be able to show experience and enhancement of key skills in: manipulation of data; presentation of analytical analysis and design

(S1) Problem solving skills

(S2) Numeracy

(S3) Teamwork

(S4) Organisational skills

Structural Engineering in the Built Environment 2 (CIVE233)

Level
2
Credit level
22.5
Semester
Whole Session
Exam:Coursework weighting
50:50
Aims

This module builds on the first year with deeper understanding and knowledge of Structural Engineering principles in the context of the Built Environment. The emphasis is on:
- Understanding how deformation and stress are linked
- Understanding the interaction of force and moment
- Understanding how torsion and buckling affect strength
- Understanding how stiffness influences the way moments are distributed within a structure
- Experience using intermediate functionality of structural analysis software (and how to check it using qualitative techniques)
- Awareness of emerging and advanced materials used by structural engineers and their application
- Introduction to Virtual Work and its application in solving indeterminate structures

Learning Outcomes

(LO1) Understand how deformation is linked to stress in the design of structural members

(LO2) Understand the interaction of axial force and moment in structural members

(LO3) Understand the interaction and implications of torsion and buckling in the design of structural members

(LO4) Understand how stiffness influences the way in which moment is distributed around a frame

(LO5) Experience intermediate techniques using structural analysis software

(LO6) Apply qualitative techniques and simplified rules of thumb to checking structural analysis models

(LO7) Understand the application and limitations of advanced and emerging materials against the more common materials in the context of civil and architectural engineering

(LO8) Understand and apply the concepts of Virtual Work to solving indeterminate structural engineering problems

(S1) Problem Solving

(S2) Information Technology (Application of)

(S3) Communication

(S4) Team Working

Environmental Planning and Infrastructure Project (CIVE261)

Level
2
Credit level
15
Semester
First Semester
Exam:Coursework weighting
0:100
Aims

The first aim is for the students to gain an appreciation of a range of infrastructure projects and their importance to society;understanding the importance of their documentation. The second aim is to give students an awareness of the contexts of the transport and infrastructure sector of civil engineering;understanding the need for it and its commercial requirements. The third aim of the module is to give the students the skills to participate thoughtfully in the process of planning, designing and maintaining infrastructure, through participating in group-based design exercises.

Learning Outcomes

(LO1) Have an appreciation of the range ofinfrastructure projects and the importance of the documentation.

(LO2) Understandthe commercial basis and the life cycle requirements of infrastructure.

(LO3) Undertakeand evaluate a needs analysis for infrastructure

(LO4) Understand the process for planning for the construction ofnew infrastructure, its maintenance and eventual end of life treatment

(LO5) Carryout the detailed design of an element of infrastructure

(S1) 1. Problem solving

(S2) 2. Creativity

(S3) 3. Critical Thinking

(S4) 5. Communication

(S5) 6. Team working

Programming for Civil Engineers (CIVE286)

Level
2
Credit level
7.5
Semester
Second Semester
Exam:Coursework weighting
0:100
Aims

This module introduces students to advanced functionality of Microsoft Excel and programming with emphasis on: - Using Excel to analyse, assess and communicate large datasets - Advanced functionality of Excel - The fundamental concepts of computer programming - Using Excel to communicate with, and extract/import data from, other software packages (eg structural analysis software)

Learning Outcomes

(LO1) Review common Excel functionality

(LO2) Understand advanced Excel functionality

(LO3) Understand fundamental concepts of computer programming

(LO4) Experience using Excel to analyse, assess and communicate large datasets 

(LO5) Experience using VBA within Excel

(LO6) Understand how Excel can communicate with other software (eg structural analysis software)

(LO7) Experience using Excel to communicate with other software (eg structural analysis software)

(S1) 1. Problem Solving

(S2) 4. Information Technology (Application of)

(S3) 5. Communication

Experimental Methods (ENGG201)

Level
2
Credit level
7.5
Semester
First Semester
Exam:Coursework weighting
70:30
Aims

The aims of this course are to introduce students to the essentials of data analysis and interpretation, engineering experimentation, measurement techniques and principles of instrumentation. This course will particularly focus on: how to design experiments and how to analyse experimental data. The general characteristics of measurement system. Determining the validity of test equipment. Measurement of solid and fluid mechanical quantities. This course will be relevant to, and complement Year 2 labs.

Learning Outcomes

(LO1) Knowledge and understanding of the general characteristics of measurement systems and the validity of measurements

(LO2) Knowledge and understanding  of the  measurement of solid mechanical quantities

(LO3) Knowledge and understanding of the measurement of fluid mechanical quantities

(LO4) Knowledge and understanding of  the use of appropriate statistical methods for analysis of experimental data

(LO5) Be able to plan and design experiments

(S1) Numeracy/computational skills - Problem solving

(S2) Numeracy/computational skills - Numerical methods

(S3) Communication (oral, written and visual) - Report writing

(S4) Planning and designing experiments
Year Three Compulsory Modules
Geotechnical Engineering (CIVE320)

Level
3
Credit level
15
Semester
Second Semester
Exam:Coursework weighting
40:60
Aims

This module seeks to teach students how to design various geotechnical engineering structures.

Learning Outcomes

(LO1) Understandthe background and philosophy of Eurocode 7, including the distinction betweenServiceability and Ultimate Limit States.

(LO2) Understandthe mechanics of shallow and deep foundations, embedded retaining wall, andslopes and their design according to Eurocode 7

(LO3) Understand two-dimensional seepagecalculations including the effects of anisotropy

(LO4) Understand site investigation methods andinterpretation of site investigation reports

(LO5) Know how to design suction caisson foundation

(LO6) Understand finite element analysis forgeotechnical engineering problems

(LO7) Experience solving geotechnical problemsusing Eurocode 7

(LO8) Experience interpreting site investigationreports

(LO9) Experience using geotechnical analysissoftware 

(S1) 1. Problem Solving

(S2) 3. Critical Thinking

(S3) 4. Information Technology (Application of)

(S4) 5. Communication

Individual Project (ENGG341)

Level
3
Credit level
30
Semester
Whole Session
Exam:Coursework weighting
0:100
Aims

To provide an opportunity for the student to: apply engineering knowledge, understanding and skills to plan, carry out and control an open-ended project in a topic of their choice enhance their communication skills: writing proposal, progress and final reports, giving oral presentations and interacting with academic/ research staff. experience a major task similar to those of working as a professional engineer in an industrial or research organisation

Learning Outcomes

(LO1) On successful completion of the project, the student should be able to show experience and enhancement in various analytical, modelling, experimental or workshop techniques, depending on the topic and scope of their project.  Students will also demonstrate enhanced understanding of, and expertise in, underlying scientific theory relevant to their own project.

(S1) On successful completion of the project, students should be able to show experience and enhancement in the following key skills:Written communication (technical reporting)Oral presentationInterpersonal skills from interacting with supervisor and other research staffDefining and specifying a technical problemInformation gathering and scientific literature reviewProject planning and managementRisk analysisIndependent working, self-dicipline, self-motivation

Introduction to Finite Elements (ENGG302)

Level
3
Credit level
7.5
Semester
First Semester
Exam:Coursework weighting
0:100
Aims

To develop a fundamental understanding of the Finite Element method.  To apply the Finite Element methodology to a range of problems, spanning mechanical and civil engineering. To develop skills in interpreting and understanding the physical meaning of finite element results.

Learning Outcomes

(LO1) At the end of the module, students should will have a fundamental understanding of the capabilities and limitations of modern Finite Element software.

(LO2) Students will be able to apply the Finite Element methodology to problems across mechanical and civil engineering.

(LO3) Students will be able to critisise and interpret the results provided by Finite Element software.

(LO4) Students will understand the importnace of model validation.

(S1) Problem solving skills

(S2) Organisational skills

(S3) IT skills

(y3) Structural Steelwork, Timber and Masonry (CIVE334)

Level
3
Credit level
15
Semester
First Semester
Exam:Coursework weighting
80:20
Aims

This module develop student ability with regard to structural engineering design with emphasis on: - Structural Engineering Design in Steelwork, Timber and Masonry - How the these materials are used in practise - The limitations of these materials - The UK codes of practise relating to design in these materials (Eurocode 3,5 and 6)

Learning Outcomes

(LO1) Understand the principles of Structural Engineering Designrelating to Steelwork

(LO2) Understand the principles of Structural Engineering Designrelating to Timber

(LO3) Understand the principles of Structural Engineering Designrelating to Masonry

(LO4) Understand the limitation of each material

(LO5) Understand the practical application of each material

(LO6) Understand how the UK codes of practise relates to eachmaterials

(S1) 1. Problem Solving

(S2) 3. Critical Thinking

(S3) 5. Communication

Sustainable Water Engineering (CIVE316)

Level
3
Credit level
15
Semester
Second Semester
Exam:Coursework weighting
90:10
Aims

This module aims to introduce students to the work of the water engineer, to provide a practical understanding of some of the key environmental, social and economic problems with which they must deal, and to provide students with the necessary knowledge, skills and understanding to contribute to the solution of these problems, within the context of major global change and engineering for sustainable development.

Learning Outcomes

(LO1) Appraise and select appropriate solutions for water supply considering social, economic & environmental issues

(LO2) Analyse and interpret data for estimation of water stress and renewable water resources

(LO3) Evaluate supply and distribution system functionality and its enhancement

(LO4) Recognise, assess and manage risks to water supplies and water quality

(LO5) Design water impoundment, storage and conveyance systems based on data and considerations of supply and resource sustainability, including flood mitigation and sustainable drainage systems

(LO6) Describe a range of water and wastewater treatment systems in both developed and developing world contexts, recognising different technology levels as appropriate in different settings

(S1) Information literacy online, finding, interpreting, evaluating, managing and sharing information

(S2) Numeracy (application of) manipulation of numbers, general mathematical awareness and its application in practical contexts (e.g. measuring, weighing, estimating and applying formulae)

(S3) Problem solving/ critical thinking/ creativity analysing facts and situations and applying creative thinking to develop appropriate solutions.

(S4) Ethical awareness

(S5) Demonstrate international perspectives as professionals/citizens

(S6) Ability to locate, discuss, analyse, evaluate information from international sources

(S7) Ability to consider issues from a variety of cultural perspectives, consider ethical and social responsibility issues in international settings
Year Three Optional Modules
(y3) Coastal and Estuary Processes (CIVE387)

Level
3
Credit level
15
Semester
First Semester
Exam:Coursework weighting
80:20
Aims

This module aims to introduce student to the work required in the coastal and estuary environment with emphasis on: - understanding the coastal and estuary environment problems with which they must deal - understanding the underlying theory and application of theory to solving this problems - equipping them with the necessary knowledge, skills and understanding to contribute to the solution of these problems.

Learning Outcomes

(LO1) Understand the existing theories (and their limitations) in coastal and estuary waters, including the ways in which tides and surges are generated; how to describe waves; the importance of sediment transport in coastal areas; the significance of mixing process in estuaries; the factors involved in the estuary conservation and restoration.

(LO2) Understand the use of linear wave theory to predict water motions, the effects of wave shoaling, describing random waves and predicting extreme wave conditions from suitable data.

(LO3) Be aware of developing technologies in coastal and estuary engineering.

(LO4) Understand how to investigate and define coastal and estuary problems, identifying any constraints including environmental and sustainability limitations; ethical, health, safety, security and risk issues; intellectual property; codes of practice and standards

(LO5) Be aware of relevant legal requirements governing coastal and estuary engineering activities, including personnel, health & safety, contracts, intellectual property rights, product safety and liability issues, and understand the risk in coastal and estuary engineering involved

(S1) Problem Solving

(S2) Critical Thinking

(S3) Communication

Earthquake Engineering (CIVE342)

Level
3
Credit level
7.5
Semester
First Semester
Exam:Coursework weighting
80:20
Aims

This module aims at introducing students to earthquake engineering. It acquaints students with basic skills for analyzing the seismic response of structures subjected to earthquake excitations using structural dynamics principles. Background knowledge in engineering seismology will be covered to provide a comprehensive perspective to the topic. Seismic design principles are also introduced to provide a sound understanding of the rationale behind seismic codes.

Learning Outcomes

(LO1) Understand the origin, mechanism and characterization of earthquakes; report and interpret an earthquake event

(LO2) Estimate the response of a linear elastic structure subjected to a given ground motion using structural dynamics principles

(LO3) Calculate the equivalent static load for seismic design and understand seismic design principles

(S1) Critical thinking and problem solving - Critical analysis

(S2) Numeracy/computational skills - Reason with numbers/mathematical concepts

(S3) Numeracy/computational skills - Problem solving

(y3) Materials for Durable and Sustainable Construction (CIVE311)

Level
3
Credit level
15
Semester
Second Semester
Exam:Coursework weighting
70:30
Aims

This module introduces students to advanced concepts and principles of sustainability and durability in terms of construction materials. Emphasis is on: - Sustainable construction - Advances in traditional construction materials (eg. concrete, reinforced concrete, timber, glass, fabrics, geotextiles) - Emerging materials (eg polymer composites, ceramics, phase-change materials) - Low carbon natural materials (eg, straw bale, hemp, lime) - Reducing waste (re-use and recycling)

Learning Outcomes

(LO1) Understand the concepts of sustainability (including ICEsustainability action plan)

(LO2) Understand the advances in traditional constructionmaterials (eg. concrete, reinforced concrete, timber, glass, fabrics,geotextiles)

(LO3) Understand the application of emerging materials (eg polymercomposites, ceramics, phase-change materials) to construction

(LO4) Understand the application of Low Carbon natural materials(eg, straw bale, hemp, lime) to construction

(LO5) Understand the concepts of reducing waste (re-use andrecycling) 

(S1) 1. Problem Solving

(S2) 3. Critical Thinking

(S3) 5. Communication

Prestressed Concrete Design (CIVE343)

Level
3
Credit level
7.5
Semester
First Semester
Exam:Coursework weighting
80:20
Aims

To provide an overview of the concepts related to prestressed concrete together with practical construction and application issues.

Learning Outcomes

(LO1) Knowledge and UnderstandingOn successful completion of the module, students should be able to demonstrate knowledge and understanding of: the nature, construction and performance of prestressed concrete, including sustainability issues. the analysis and design of a simple prestressed concrete beam. the construction, analysis and design of a simple composite beam (precast and insitu concrete). special requirements of precast concrete with emphasis on prestressed concrete (including stability). practical applications of prestressed concrete. awareness of examples of lessons to be learnt through failures (by means of case studies).

(LO2) Intellectual AbilitiesOn successful completion of the module, students should be able to demonstrate ability in: describing and explaining the qualitative aspects of the topics given above. applying relevant methodologies to analysis, design and planning of related work.

(LO3) Practical SkillsOn successful completion of the module, students should be able to show experience and enhancement of the following discipline-specific practical skills: Analysis and design of simple prestressed concrete beams, encompassing bending and shear performance. Calculation of losses and deflections in prestressed concrete beams. Analysis of simple precast/insitu composite beams. Laboratory testing of a prestressed concrete beam and the evaluation of results working as part of a team.

(LO4) General Transferable SkillsOn completion of the module, students should be able to show experience and enhancement of key skills in: Analysis and interpretation of data. Concise report writing. Team working. Self-motivation and time management

(S1) Numeracy (application of) manipulation of numbers, general mathematical awareness and its application in practical contexts (e.g. measuring, weighing, estimating and applying formulae)

Structural Dynamics (ENGG301)

Level
3
Credit level
7.5
Semester
First Semester
Exam:Coursework weighting
80:20
Aims

To develop an understanding of the essential principles governing the free and forced vibration of simple structural systems. To develop skills in carrying out and reporting upon simple experiments in Structural Dynamics.

Learning Outcomes

(LO1) On successful completion of the module, students should be able to demonstrate knowledge and understanding of: natural frequencies and damping ratios; the free vibration of simple systems; harmonic excitation, resonance and the effect of viscous damping; transient excitation and structural response; the dynamical behaviour of simple multi-degree-of-freedom systems.

(S1) On successful completion of the module, students will be able to show experience and enhancement of the following key skills: Technical report writing

(S2) On successful completion of the module, students should be able to show experience and enhancement of the following disciple-specific skills: carrying out a laboratory experiment on a damped vibrating system, using measurement equipment, collecting, recording and analysing data.

(S3) On successful completion of the module, students should be able to demonstrate ability in applying knowledge of the above topics to: modelling simple dynamic systems determining natural frequencies and damping ratios solving single degree of freedom free- and forced-vibration problems determining the natural frequencies and mode shapes of simple MDOF systems

(S4) On successful completion of the module, students should be able to demonstrate knowledge and understanding of: natural frequencies and damping ratios; the free vibration of simple systems; harmonic excitation, resonance and the effect of viscous damping; transient excitation and structural response; the dynamical behaviour of simple multi-degree-of-freedom systems.

Uncertainty, Reliability and Risk 1 (ENGG304)

Level
3
Credit level
7.5
Semester
Second Semester
Exam:Coursework weighting
100:0
Aims

This module develops understanding and appreciation of uncertainties in engineering on a basic level. It involves the qualitative analys is of the uncertainty and risks in engineering systems in view of engineering decision making under uncertainty. Particular focus is on the quantification of the uncertainty, reliability analyis and simulation techniques as well associated concepts for code-compliant verification and design. The methods shown in the module have a general applicability, which is demonstrated by examples and practical applications.

Learning Outcomes

(LO1) Students will understand the importance of Risk Analysis in Engineering

(LO2) Students will learn how to quantify the effect of uncertainty by means analytical and simulation methods.

(LO3) Student will understand how risk and uncertainty can be managed effectively

(LO4) Students will acquire knowledge of the theoretical elements of risk and uncertainty

(S1) Problem solving skills

(S2) Numeracy

(S3) IT skills

(S4) Communication skills