Economics
MSc
Programme duration:

Full-time: 12 months

Part-time: 24 months

Programme start:

September 2023

Entry requirements:

A 2:1 Honours degree (or overseas equivalent) in Economics or a related discipline with a quantitative focus. Students with a 2:1 degree from a quantitative Science discipline are also encouraged to apply.

---
Overview
The MSc Economics offers students rigorous training in economic theory and the analytical methods needed to answer the pressing economic questions facing the world.
With a strong emphasis on technical skills, the programme teaches students how to model economic issues, conduct rigorous empirical analyses, and discuss their work with diverse audiences.
The modules in this programme cover a wide range of fields within economics, allowing students to study many of the current issues facing the world economy. These include Brexit and rising trade barriers, money and banking, economic inequality, global climate change, and health and social care.
Programme Overview
The MSc Economics is embedded in the rapidly growing Economics group at the Management School. An important feature of our programme is the course modules are taught by world-class researchers who have published in the leading academic journals on the very topics they teach. Many of our faculty also maintain close relationships with businesses, governments, and non-profit organisations, connecting their research to real-world impact.
The MSc Economics is an excellent opportunity for students who wish to pursue a career requiring a sophisticated understanding of the economy and acquired state-of-the-art analytical skills, such as in global industry, banking and finance, or government organisations. It is also well suited for students who wish to continue a professional research career, for instance working within international organisations or research institutes.
Ellie Haines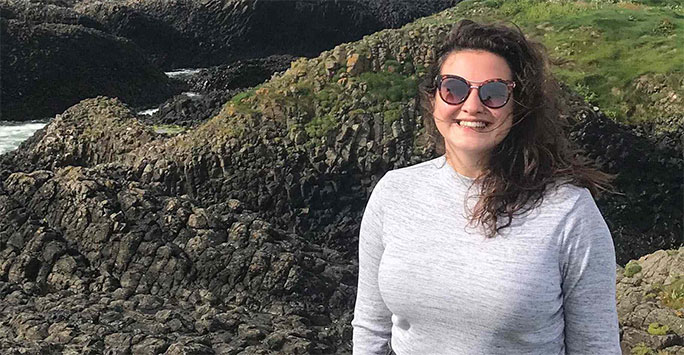 "When I was researching master's programmes, I'd always made an effort to read School's mission statements. The inclusive, socially and environmentally responsible nature of Liverpool's Management School really stood out to me."
Read Ellie's full case study
Why University of Liverpool Management School?
'Learning to make a difference'

The University of Liverpool Management School is one of an elite group of institutions worldwide to hold the gold standard 'triple-crown' accreditation from AACSB, AMBA and EQUIS.
The University of Liverpool Management School works with today's leaders in business and management to prepare its students to be the leaders of the future. The school's mission is 'Learning to make a difference' and there is a fundamental belief that the purpose of the School's research and teaching is to develop students who are not only good managers, but individuals who are truly committed to making a difference. We hope that our students will use the knowledge and skills they gain here in their future roles to help solve some of the most endemic problems individuals, enterprises and communities face.