We have a worldwide reputation for ground-breaking teaching and research by leading academics. More than 75% of our graduates receive a First or 2:1 and we're first in the Russell Group for graduate employability. With its unique attractions, famously warm welcomes, and global reputation for sport, music, architecture and culture for you to explore, there's nowhere quite like Liverpool.
There is plenty of support here; the institution is so well equipped to meet the needs of students. I have experienced a quality of student life that for me is perfection. The city of Liverpool is so charming, I enjoy its rich culture, history, pace of life and architectural beauty, there is never a dull moment.
Entry requirements: which qualifications do you need?
Pathway programmes for applicants from Vietnam
Many countries have a different education system to that of the UK, so you may need further preparation before you can start university here. Pathway programmes provide an entry route for international students whose qualifications do not meet our entry requirements.
After successfully completing your Foundation Certificate or pre-Master's programme, you're guaranteed a place on your chosen course. Pathway programmes are offered through the University of Liverpool International College.
Undergraduate
| Qualification | Details |
| --- | --- |
| Tot Nghiep Pho Thong Trung Hoc | Students who have followed the national curriculum (Tot Nghiep Pho Thong Trung Hoc) are advised to complete the Foundation Certificate at the University of Liverpool International College or an equivalent foundation programme. |
| A-levels, Interational Baccalaureate Diploma, SATs | Students offering A-levels, the International Baccalaureate Diploma with a minimum of 28 points or SATs can apply for direct entry to year one of undergradaute programmes. |
Postgraduate Taught
| Qualification | Details |
| --- | --- |
| Academic | Vietnamese students holding a Bang Tot Nghiep Dai Hoc can apply for Masters programmes. For most programmes we will be looking for a grade of at least 7 or equivalent. |
Postgraduate Research
| Qualification | Details |
| --- | --- |
| Academic | Each application is assessed on its own merits, however students will usually be expected to hold a Masters degree. Previous exposure to research or thesis writing is highly desirable. |
Each research degree lists the English language requirements you'll need to apply.
English language requirements
To study at the University of Liverpool, you'll need to demonstrate you can speak English. If you need a visa to study in the UK, evidence of competency in English is required to secure your visa.
Tuition fees and other costs
Fees for international applicants
Other costs to be aware of:
How to apply
Apply using an agent in your country
An agent can help you apply. They'll provide advice on choosing and applying for a degree, getting visas and finding accommodation.
Already studying in the UK?
If you're already studying in the UK, these representatives can advise and guide you on applying for a course.
Apply direct
Apply via UCAS for undergraduate programmes or directly to us for postgraduate programmes.
Get in touch
Questions about studying with us? We can help. Our live chat and telephone services are open Monday - Friday, 9am-4pm, UK time.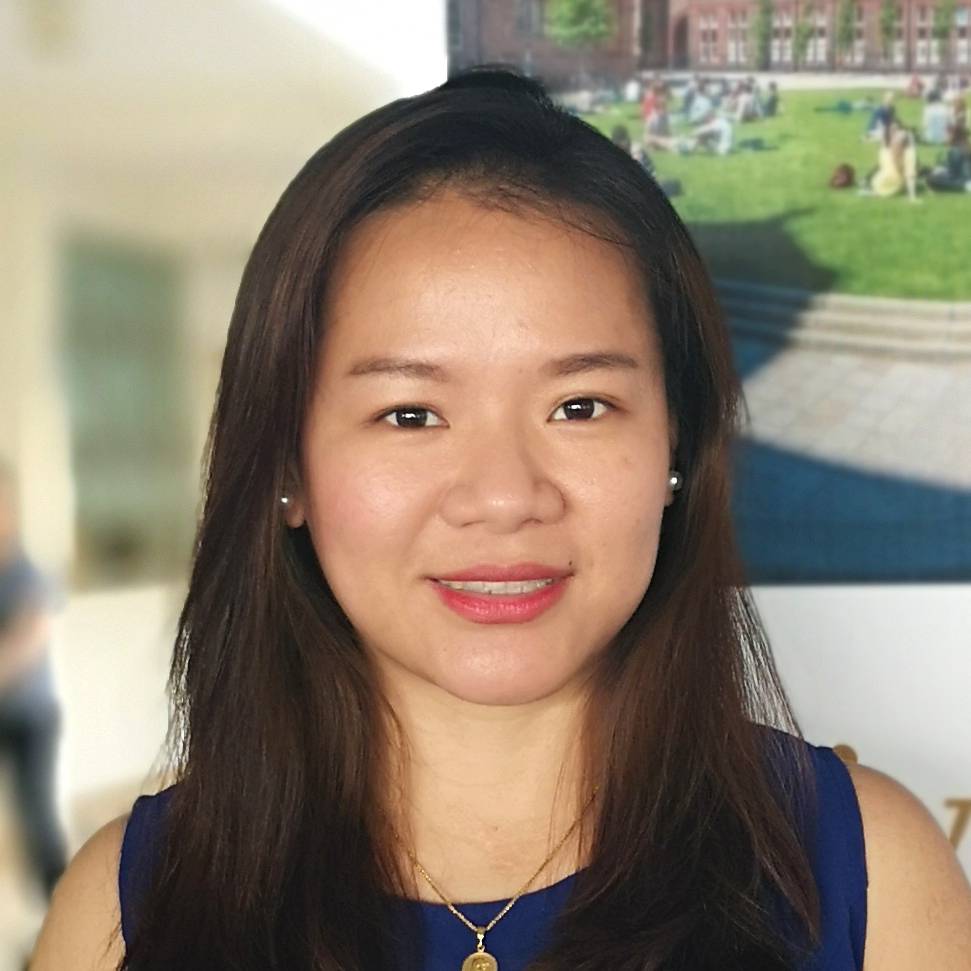 Let us contact you