Badminton
Badminton
There are plenty of opportunities to play badminton during your time at University. We welcome all players, from beginner standard right the way to international. Whether you just want to play socially or compete in the leagues, there are plenty of opportunities to play at the level that suits you.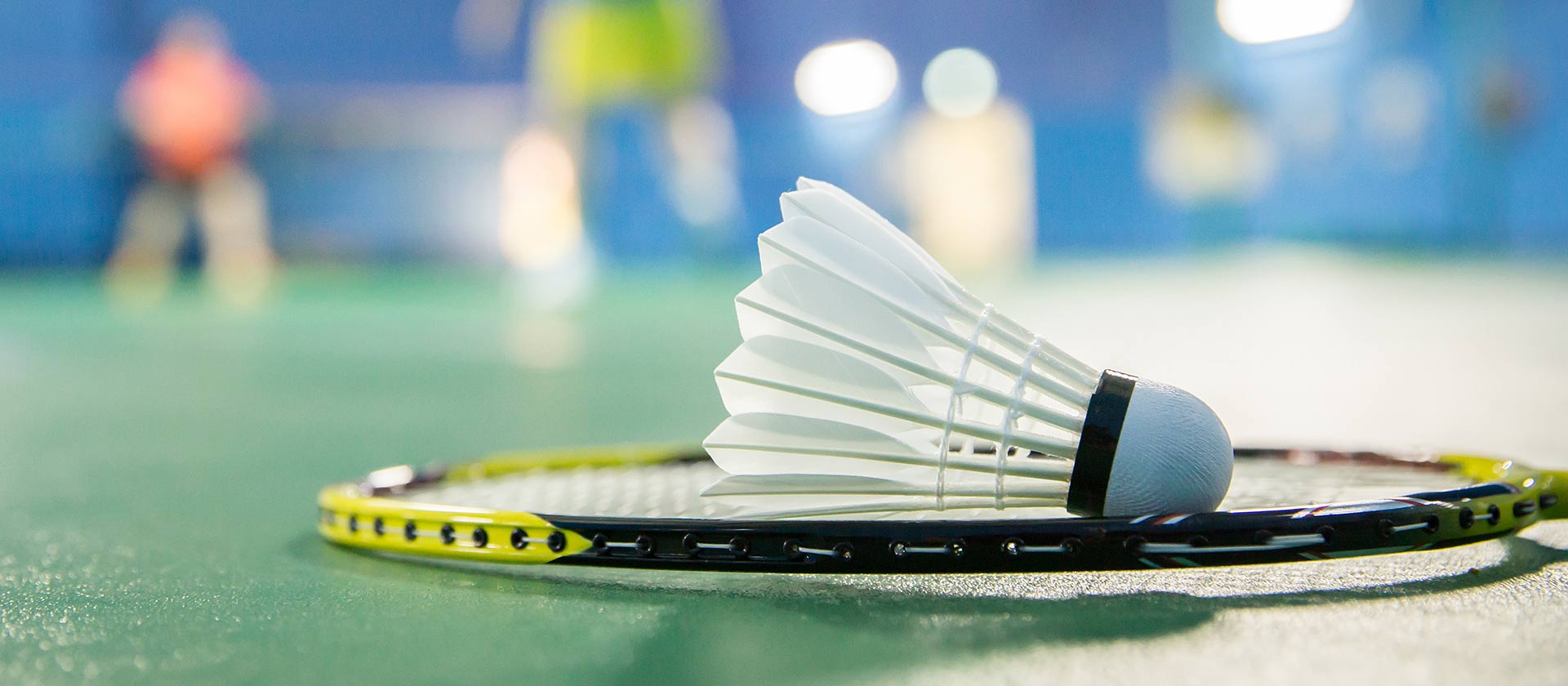 Our Teams
Badminton has had another great year. Both Women's 1sts and Men's 1sts have won their leagues! Women's 1st narrowly missed out on promotion to premiership league and men's 1sts have just been promoted into the next league (1A)!
Women's 2nds finished fourth in 2A, men's 2nds finished 4th in 3A and men's 3rds finished 5th in 4A. These teams had difficult games but fought hard and had many close matches.
We had confident wins at Varsity, with both our Men's 1sts and Women's 2nds taking a win for University of Liverpool (against John Moores)! We also had two wins at Christie from both our 1st teams and a runners-up-place for our Men's 2nds. (Christie is another inter-uni competition between Liverpool, Leeds and Manchester)
We finished the year with our Women's 1st team winning Team of the Year at our annual sports ball! This is a huge achievement for our girls and also for our club as a whole!
And very new for this year – both of our 1st teams have just become performance teams! This means more training and support to push us for promotion this year!
We are looking to continue with our success and aim for promotion and top place finishes for both our teams and as always, we are looking for new team players to continue our success. So come along to trials (dates available at Fresher's Fair on 21st and 22ndSeptember) to see if you can gain a place on one of our teams!
As well as opportunities in the BUCS leagues, we also enter the individual BUCS championships. This gives you a chance to succeed as an individual player as well as part of a team, and is also a great social event!
Coaching
All team members are expected to attend coaching sessions, which are separate to normal club nights. Details of the times will be provided once you have secured your place on the team following team trials.
Social Badminton
Our club is open to players of all abilities. So if the prospect of playing for a team is too intimidating, then you are welcome to come along and join in at our social sessions.
We have rackets, nets and shuttles for use at social sessions if you don't have your own. So, if you just want to give it a try for the first time, all you need to bring is yourself in a pair of trainers! For those who are looking for a bit of competition as a social player, we plan on running some tournaments throughout the year!
Sessions are on:
Thursdays 8.30-10pm
Sundays 4-6pm
Social Events
As well as social games, we have the AU sports team night out on Wednesday's. With different fancy dress themes and a chance to meet all the members of the club, whether you drink or not, they are always a fun night. These are dotted throughout the year, but we'll give you plenty of time to get your costume ready – don't worry!
We also have other social events throughout the year, including white t-shirt night, Christmas meal and summer meal, planned by our new social secs – Cat and Chris! Everyone is welcome. Our first social will be a white t-shirt night and will be held on 27th September!