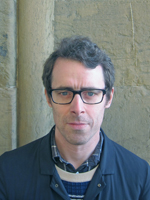 Dr
Peter
Campbell
PhD
Reader
Sociology, Social Policy and Criminology
Research
Research Interests
My research concentrates on the social, political and economic implications of prevailing attitudes to 'creativity'. What is creativity? Why would it be seen as economically and socially valuable? Is cultural practice inherently creative? What role can government policy play in promoting such practice? How successful are such policies? To answer questions such as these requires a consideration of dominant ideological positions around economic change, the nature of the modern city, the social position of work, conceptions of 'entrepreneurship', and so on. In particular, my research has focussed on large-scale cultural festivals such as the European Capital of Culture and the Cultural Olympiad and the claims regarding 'regeneration' associated with such festivals. More broadly, I am also interested in attempts to use quantitative data to establish coherent, convincing evidence on which to base political interventions relating to these topics.
Research Group Membership
Research Grants
The Art of Reconciliation: Do reconciliation-funded arts projects transform conflict?
ARTS AND HUMANITIES RESEARCH COUNCIL
December 2017 - September 2021
Playing at Home: Engaging new audiences
ARTS AND HUMANITIES RESEARCH COUNCIL
January 2016 - June 2016
The role of arts and culture in the regeneration of urban places and urban communities
ARTS AND HUMANITIES RESEARCH COUNCIL
March 2014 - July 2014
London 2012 Cultural Olympiad Legacy Evaluation
THE LONDON ORGANISING COMMITTEE OF THE OLYMPIC GAMES AND PARALYMPIC GAMES LIMITED (UK)
October 2011 - February 2013
Research Methods and Knowledge Exchange: Developing applied research skills through collaboration in extra-academic contexts
HIGHER EDUCATION ACADEMY (UK)
January 2013 - July 2013
The Status of 'European Capital of Culture' - Long-Term Effects
EUROPEAN PARLIAMENT (BELGIUM)
January 2013 - December 2014