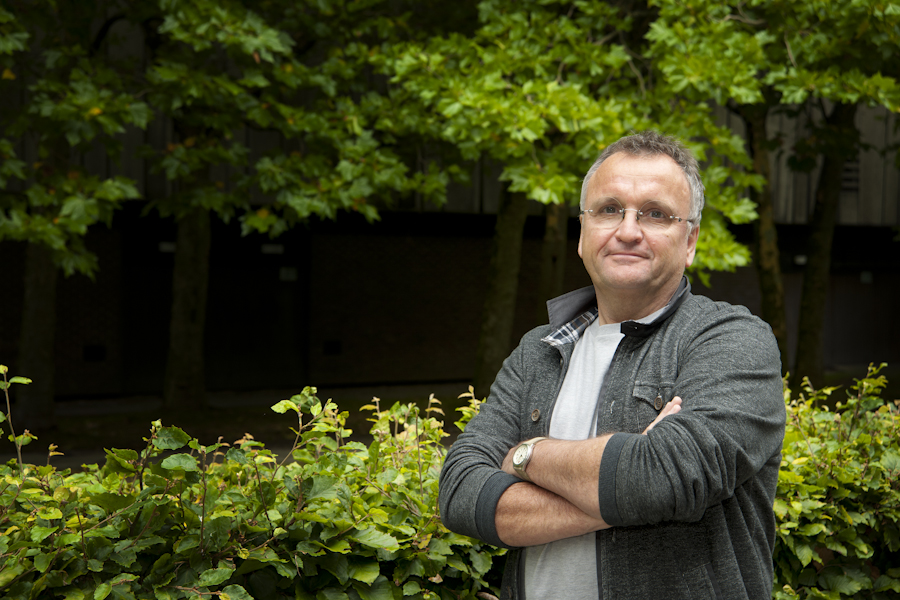 Prof
Barry
Goldson
B.A (Hons), DASS, CQSW, MA, PhD, FAcSS
Charles Booth Chair of Social Science
Sociology, Social Policy and Criminology
Research
Research Interests

Professor Goldson's principal research interests are situated at the inter-disciplinary interface(s) of criminal justice, criminology, law, social/public policy, social and economic history, sociology and socio-legal studies. Human rights and social justice imperatives comprise pivotal concerns and he is particularly inclined towards research that is theoretically-informed, empirically-grounded and policy-relevant. More specifically, he is perhaps best known for his work in the fields of youth criminology and youth/juvenile justice studies within which he has earned significant visibility and international standing. Professor Goldson is the Chair/Convenor of both the British Society of Criminology 'Youth Criminology/Youth Justice Network' (YC/YJN) and the European Society of Criminology 'Thematic Working Group on Juvenile Justice' (TWGJJ).

In addition to his substantive post at Liverpool, he is also Visiting Professorial Research Fellow at the Faculty of Law, University of New South Wales, Sydney, Adjunct Professor at the School of Justice, QUT, Brisbane and Honorary Professor at Liverpool Hope University. Professor Goldson has also been a Visiting Research Fellow at the University of Queensland and a Visiting Professor at City University of Hong Kong and, between 2010-17, he was an appointed member of the Pool of European Youth Researchers (PEYR), an expert panel established by the European Commission and the Council of Europe to advise on European youth policy and research. He is a member of the Scientific Advisory Board of the Crime and Society Research Centre at the Faculty of Law and Criminology at Vrije Universiteit Brussel (VUB, Free University of Brussels).

Professor Goldson's most recent book is 'Juvenile Justice in Europe: Past, Present and Future' and he is currently working on two further book projects contracted to Routledge: 'Re-imagining Juvenile Justice' and 'Youth Justice and Penality in Comparative Context', the latter deriving from a major four-year Australian Research Council funded project on 'Comparative Youth Penality' with colleagues from the University of New South Wales, Sydney.

Professor Goldson has directed many funded research projects and he has fulfilled a number of research leadership roles. He has also supervised numerous doctoral research students to completion (PhD) and he is currently the University of Liverpool lead for the ESRC/North West Social Science Doctoral Training Partnership. He always welcomes contact from research collaborators and/or prospective MPhil/PhD students with complementary research interests.


Research Group Membership
Research Grants

Establishing components of interventions to reduce restrictive practices with children and young people: an evidence synthesis.

DEPARTMENT OF HEALTH (UK) (NIHR)

July 2019 - June 2020

Knowledge, Effectiveness and Human Rights in the Youth Justice Sphere

LEVERHULME TRUST (UK)

September 2012 - August 2013

Evaluation of pilot youth justice liaison and diversion schemes for young people

DEPARTMENT OF HEALTH (UK) (NIHR)

November 2009 - October 2013

A Comparative Analysis of Youth Punishment in Australia and the UK

AUSTRALIAN RESEARCH COUNCIL (AUSTRALIA)

January 2013 - December 2015

Youth justice and penal custody: Developing and sustaining community ‐based 'alternatives' ‐theory, policy and practice.

THE HOWARD LEAGUE FOR PENAL REFORM (INCORPORATING THE HOWARD CENTRE FOR PENOLOGY) (UK)

October 2012 - March 2020
---