Personalised health
Our world leading personalised health research paves the way for uniquely treating individuals based on their genetics and other health data.
Our vision is a world where every patient receives the right drugs at optimal doses, maximising tolerability, and pre-empting and managing adverse drug reactions. This personalised approach maximises the efficacy of treatment while improving patient quality of life.
World leading research at the University of Liverpool has significant implications across the whole spectrum of pharmaceutical production and delivery. Most importantly it benefits the wellbeing of patients and society as a whole.
Our Department of Molecular and Clinical Pharmacology has recently been honoured with a Queen's Anniversary Prize in recognition of its work to improve the safety and effectiveness of medicines.
---
Research activities
Administering drugs to children
New research carried out by the Institute of Translational Medicine and Alder Hey aims to help solve the problem of dose optimisation of chidlren's medicines.
Knowledge leaders in Pharmacology
At the University of Liverpool, we have one of the UK's largest pharmacology departments, bringing together more than 40 leading academics and 110 postgraduate students.
---
The Liverpool Advantage - expertise and collaboration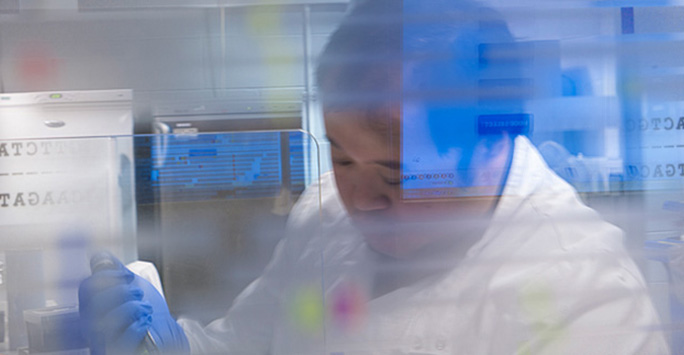 Centre for Genomic Research
The facilitates cost-effective access to multiplatform sequencing and array technologies for researchers worldwide.
---
Meet some of our leading academics in personalised health research:
Find out more about our research into personalised health: