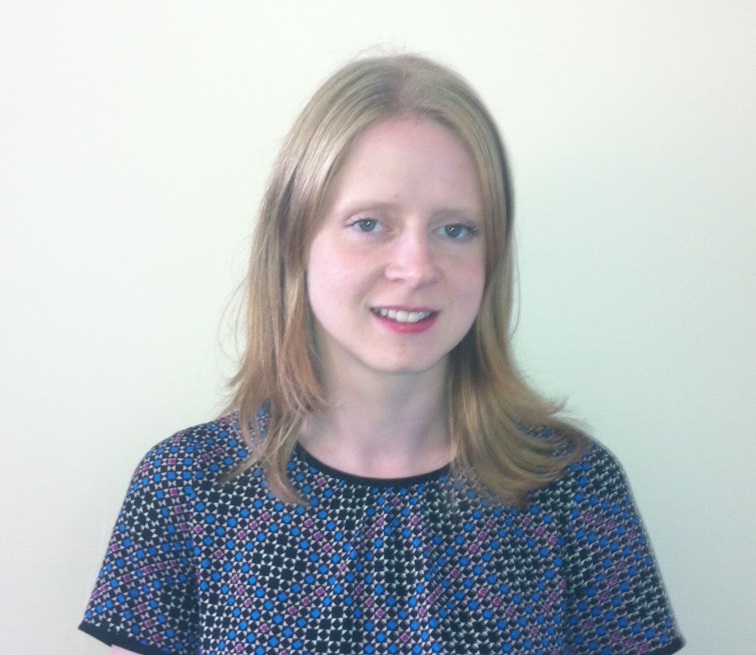 Dr
Sarah
Nevitt
PhD
Research Associate
Health Data Science
Professional Activities
Summary

Appointment to European Medicines Agency Technical Anonymisation Group (2017- present)

The role of the group is to assess best anonymisation practices, and any risks to privacy and re-identification of patients and potential impacts of anonymisation methodology on scientific utility of regulatory clinical documents in the light of new technological developments and following the first phase of the implementation of EMA's publication of clinical data policy.

Pharmaceutical Users Exchange Data Transparency Working Group (2014 - present)

I am a member of a working group of over twenty participants from Pharmaceutical Industries, CROs, Software and Academia, as well as CDISC and Data Privacy experts, have collaborated to define a set of rules built around the CDISC SDTM standards to provide the industry with a consistent approach to data de-identification and increase consistency across anonymized datasets.

Science, Technology, Engineering and Mathematics (STEM) ambassador and University of Liverpool Statistical Ambassador (2015 to present)

I am a STEM Ambassador for MerseySTEM and part of the team of Statistical Ambassadors at the University of Liverpool. I attend science fairs such as the Big Bang North West event and school career fairs and events to promote 'hands-on' statistics and statistical careers.
Conference Roles
Invited conference talk: European Medicines Agency Policy 0070: an exploratory review of data utility in Clinical Study Reports for academic research, by Invitation (The 9th Annual Publication & Clinical Trial Transparency Virtual Conference, 2020)
Invited conference sesssion: the latest developments in network meta-analysis, by Invitation (Royal Statistical Society Conference, Belfast, United Kingdom, 2019)
Invited Talk: Data requesting and data sharing: the seven year academic experience., by Invitation (The 6th Clinical Trial Data Transparency Forum, Heidelberg, Germany, 2019)
Invited Talk: European Medicines Agency Policy 0070: an exploratory review of data utility in Clinical Study Reports for academic research, by Invitation (The 6th Clinical Trial Data Transparency Forum, Heidelberg, Germany, 2019)
Invited Talk: ClinicalStudyDataRequest.com and the SAS Data Access System: An Academic Researcher's Experience., by Invitation (The 5th Clinical Trial Data Transparency Forum, Heidelberg, Germany, 2015)
Invited Talk: Requesting, Preparing and Using IPD in Academic Research, Keynote/Plenary by Invitation (Global Clinical Trials Transparency Conference, London, 2018)
Invited Talk: Individual participant data synthesis: practical aspects and data retrieval, by Invitation (Manchester, 2018)
Invited Talk: EMA Proactive Transparency – Clinical Data Publication (Policy 0070). How Use Can Be Made of the Data – An Academic's Viewpoint., by Invitation (Drug Information Association Confrence, Basel, Switzerland, 2018)
Invited Talk: Antiepileptic Drug monotherapy: A Cochrane Review and Network Meta-Analysis of ten AEDs, by Invitation (Walton Neuroscience Forum, Aintree, Liverpool, 2017)
Invited Talk: Data Sharing: a young statistician's perspective, by Invitation (Manchester, 2016)
Invited Talk: Data Sharing: a young statistician's perspective, by Invitation (University of Liverpool, 2016)
Invited Talk: Data Transparency: To Infinity and Beyond, Keynote/Plenary by Invitation (PSI (Statisticians in the Pharmaceutical Industry) annual conference, London, 2015)
Invited Talk: An academic researcher's perspective on data transparency, by Invitation (Pharmaceutical Users Software Exchange One Day Event, ,London, 2014)
Invited Conference Session: Clinical Trial Data Sharing, by Invitation (Liverpool, 2017)
Invited Talk: Anonymisation of clinical trial data., by Invitation (Edinburgh, 2016)
Invited Talk: Understanding that Data Transparency matters: The academic view, by Invitation (The 10th Annual PhUSE Conference: Data Transparency, London, 2014)
Invited Talk: An academic researcher's perspective on data transparency, by Invitation (The 3rd Clinical Trial Data Transparency Forum, Marlow, Buckinghamshire, United Kingdom, 2014)
Editorships
Systematic Reviews (Invited Associate Editor, 2020 - present)
Colorectal Disease (Invited Junior Statistical Editor, 2020 - present)
Cochrane Neuromuscular Group (Invited Statistical editor, 2019 - present)
Cochrane Neuromuscular Group (Statistical Peer Reviewer, 2018 - present)
BMJ Paediatrics Open (Invited Statistical Reviewer, 2017 - present)
Cochrane Epilepsy Group (Invited Statistical Editor, 2015 - present)
Cochrane Cystic Fibrosis Group (Statistical Advisor, 2014 - present)
Archives of Disease in Childhood (Invited Statistical Advisor, 2014 - present)
Cochrane Skin Group (Invited Statistical Peer Reviewer, 2013 - present)
Cochrane Cystic Fibrosis Group (Statistical Advisor and Peer Reviewer, 2013 - present)
Cochrane Epilepsy Group (Statistical Advisor and Peer Reviewer, 2011 - present)
Thorax (Invited Statistical Editor, 2020 - present)
Media Appearances
Becoming an Expert: Sarah Nolan on the analysis of clinical trials, University of Liverpool News (2015)
Pharma Improves Care by Sharing Clinical Trial Data, TMC News (Invited, June 2014)
Big Pharma Opens Up Its Big Data, MIT Technology Review (Invited, June 2014)
Professional Body Memberships
Royal Statistical Society (Fellow, 2012 - present)