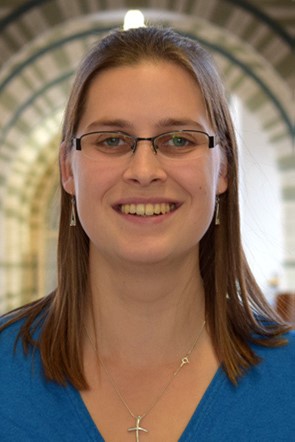 Dr
Laura
Bonnett
PhD CStat FHEA
Senior Lecturer
Health Data Science
Research
Clinical Prediction Models
My main research interest is statistical modelling, particularly the development and validation of clinical prediction models using state-of-the-art statistical methodology. I enjoy working with clinicians and the public to ensure that the outputs of statistical models are presented in a clinically meaningful and patient-friendly way. I lead the Faculty's Prognosis Research Group and am part of the Faculty for a course at Keele University considering statistical methods for risk prediction and prognostic models.

Systematic Reviews & Meta-Analysis
I have considerable experience in undertaking and peer-reviewing systematic reviews and meta-analyses involving aggregate and individual participant data. I have some experience of undertaking network meta-analyses. In particular, I spent 2.5 years summarising all published literature (phase II and phase III studies) considering chemotherapy for people newly diagnosed with pulmonary tuberculosis.


Chronic Conditions
My research focuses on chronic conditions. In particular, I have worked with data from people with epilepsy since 2008 and I am familiar with the Standard Versus New Antiepileptic Drug (SANAD) Study, the Multicentre Study of Early Epilepsy and Single Seizures (MESS), the Medical Research Council Antiepileptic Drug Withdrawal (MRC AED) Study, and the National General Practice Survey of Epilepsy (NGPSE). I have also worked with data from the Optimum Patient Care Research Database (OPCRD) for people with asthma and various cardiology datasets.
Research Grants
Supporting the ambulance service to safely convey fewer patients to hospital by developing a risk prediction tool: Risk of ADverse Outcomes after a Suspected Seizure (RADOSS)
DEPARTMENT OF HEALTH & SOCIAL CARE (UK)
November 2022 - October 2024
Academia and Industry United Innovation and Treatment for Tuberculosis ( UNITE4TB)
EUROPEAN COMMISSION
June 2021 - May 2028
Addressing the Social Determinants and Consequences of Tuberculosis in Nepal (ASCOT): a pilot randomised controlled trial and process evaluation
MEDICAL RESEARCH COUNCIL
March 2021 - August 2022
Influenza Vaccines - in use epidemiology (FLUVUE )
SEQIRUS UK LIMITED (UK)
June 2022 - May 2024
Multimorbidity of mental disorders and alcohol attributed conditions
MEDICAL RESEARCH COUNCIL
August 2020 - March 2021
Improving prediction of psychosis in ARMS using a clinically useful prognostic tool: IPPACT
DEPARTMENT OF HEALTH & SOCIAL CARE (UK)
October 2018 - October 2024
Predicting time to next event for patients with recurrent events Post Doctoral Research Fellowship for Laura Bonnett
DEPARTMENT OF HEALTH & SOCIAL CARE (UK)
December 2015 - November 2019
Discriminant Function Analysis for Longitudinal Data: Applications in Medical Research (DiALog)
MEDICAL RESEARCH COUNCIL
October 2014 - September 2017