News
Annual Conference
The Network is currently in the process of organising a conference to be held in Liverpool in Summer 2019. Details will be posted here shortly.
Our Launch Event
We enjoyed a highly successful launch event on October 26 2018 when Prof Lord Norton of Louth spoke to us about the close relationship between classical rhetoric and contemporary British politics.
Lord Norton highlighted the particular value of the Aristotelian Modes of Persuasion in the arguments used by former British Prime Ministers across the course of the 20th and into the 21st Century. The lecture was the first such annual event to celebrate the importance of oratory in British party politics.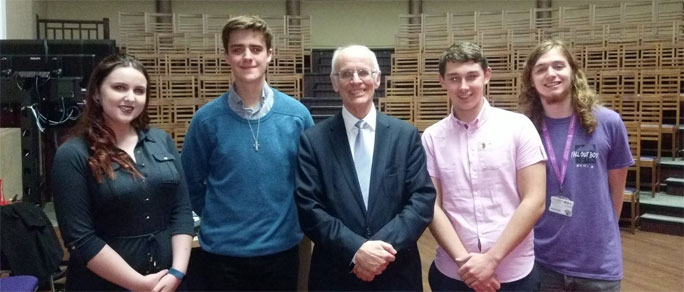 Image: Professor Lord Norton of Louth with some attendees of the event.