Thinking: Scenes from its Philosophical History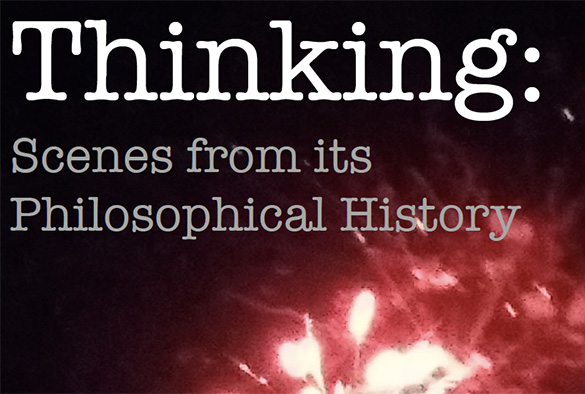 June 11-12
This 2-day workshop is devoted to tracing some of the concepts and practices of philosophical thinking in the history of philosophy. The presentations set out to re-describe concepts and practices of thinking in the history of philosophy, so as to answer the question: what are the different ways in which philosophers from different traditions have explicitly and implicitly understood what it is to think philosophically?
Returning creatively to well-known debates in the Western tradition, but also to neglected controversies and material outside of the Western canon, each paper will scrutinise the emergence and evolution of distinctive conceptions of philosophical thinking, thereby eschewing abstract and ahistorical answers to the question, 'what is thinking?', in order to rather focus on philosophy's self-reflection on its own development as a tradition of historically-specific forms of thought.
More information can be found on the workshop flyer.
Registration is free. Please contact yiota@liverpool.ac.uk to register and for information.
Thanks to School of the Arts for funding this event.