Join us for the First Philosophy Dissertation Showcase! Wednesday 13th March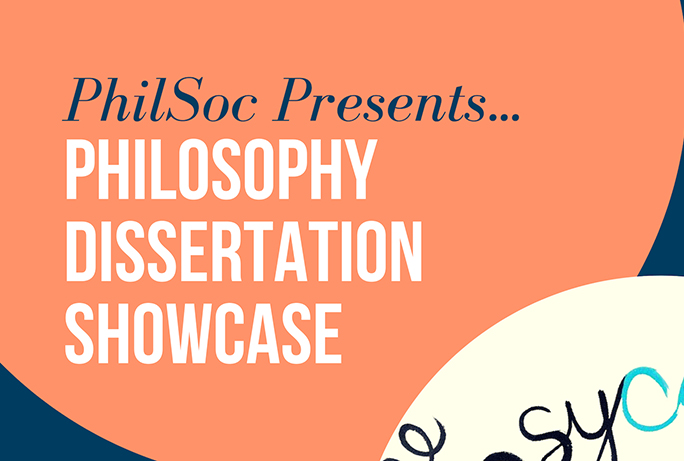 The Liverpool Philosophy Society have organised a Philosophy Dissertation Showcase to celebrate the research of our final year undergraduate, SOTA300 and MA students. The budget was provided by the School of the Arts Employability Fund. Sophie Rodger, Sophie Greener, David Kinane and Hannah Sayle have been working tirelessly to plan a wonderful programme, featuring work from a dozen of our current students plus a live recorded session of Panpsycast!
The Showcase is on Wednesday 13th March, 12-5pm in the Stanley Theatre, Liverpool Student Guild. Join us for some or all of the afternoon's celebrations.
| | |
| --- | --- |
| TIME | |
| 12.00 – 12.30pm | 'What is Philosophy For?' by Professor Michael Hauskeller and Dr Rachael Wiseman |
| 12.45 – 2pm | Student Talks |
| 2.00 – 2.30pm | View the students' poster presentations and discuss their work |
| 2.30 – 3.30pm | Live recording of Panpsycast! |
| 3.45 – 4pm | Awards ceremony |
| 4.00 – 5pm | Wine reception |
We hope to see staff, research students and taught students from across the School of the Arts and the Faculty turning out to support the work being done in Philosophy. This is a great opportunity for our dissertation and SOTA300 students to experience presenting at a conference, and to get feedback on their work. 1st and 2nd year students will benefit from a chance to see the sorts of topics that our dissertation students cover. And for our final year students it's a chance to talk to some of our current MA cohort.
Plus be part of the brilliant podcast series Panpsycast, hosted by Dr Greg Miller and Jack Symes – both graduates of the department.
And, of course, a glass of wine!
All welcome. Contact rachael.wiseman@liverpool.ac.uk for more information